« Back to Results
Rowe Weinstein & Sohn, PLLC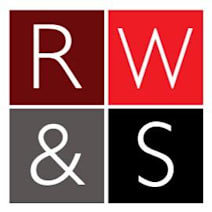 Criminal Defense | Serving Washington, DC
Clients needing legal solutions for Criminal Defense can connect with Rowe Weinstein & Sohn, PLLC, a local Washington DC practice.
Average Experience:
13 years
Making the Impossible... Possible.
Once you've been charged with a crime, you need to find an attorney that has the experience and mindset to resolve your situation efficiently. Focusing on criminal defense and entertainment law, Robinson S. Rowe is a principal at Rowe Weinstein & Sohn, PLLC, with three locations in the DC, MD, VA area and headquartered in Rockville, Maryland.
His primary area of practice is criminal defense, providing representation to clients throughout the state of Maryland who have been charged with such misdemeanor and felony offenses as DUI and DWI, vehicular manslaughter, traffic violations, theft, juvenile crimes, money laundering and other white collar crimes, drug trafficking and Internet crimes.
Our attorneys completely dedicate themselves to the needs and concerns of our clients. Every case is fully developed for trial utilizing expertise, state-of-the-art technologies, and proven trial techniques to provide the definitive guidance and powerful advocacy that has become the moniker of this firm.
Contact us today if you need legal assistance with any of the following: 
Criminal Law

Criminal Defense Litigation
Drug Crimes
Internet Crimes
Juvenile Crimes
Sex Crimes
Theft
Traffic Offenses
Violent Crimes
White Collar
DUI/DWI and Serious Traffic Offenses

Personal Injury / Accidents

Automobile Accidents
Car Accidents
Bicycle Accidents
Bus Accidents
Insurance Claims (UM/UIM)
Pedestrian Accidents
Public Transportation Accidents
Truck Accidents
Medical Malpractice
Birth Injuries
Surgical Errors
Motorcycle Accidents
Personal Injury
Wrongful Death
Injuries to Children
Injuries Caused by Defective Products
Catastrophic Injuries
Brain Injuries
Spinal Cord Injuries
Dog Bite Injury
Burn Injuries
Back and Neck Injuries
Scarring and Disfigurement

Corporations / Business

Corporate/Business Representation
Entertainment Law and Sports Agency
Entertainment Law and Sports Agency

Real Estate
Call 240-363-0270 today to arrange your free initial consultation. 
­­­Attorney Robinson S. Rowe
Bar Admissions:
Maryland
Federal District Court for the District of Maryland
Professional Memberships and Achievements: 
Best Attorneys of America – Lifetime Charter Member, Rue Ratings, 2015
Top One Percent, National Association of Distinguished Counsel, 2015
Top 100 Trial Lawyers, National Trial Lawyers Association, 2015
Premier 100 Trial Attorneys, American Academy of Trial Attorneys, 2015
Super Lawyers, 2013
Super Lawyers, 2012
Top Lawyers in Maryland, 2012
Super Lawyers, 2011
Top Lawyers in Maryland, 2011
Recipient of Award, Excellence in Practice, 2011
Recognition and Membership, National Register – Attorneys, 2007
National District Attorneys Association, 2003
Awarded Recognition and Honors in Madison's Who's Who Among Executives and Professionals (Published) Special Licenses/Certifications:
National College for DUI Defense, 2005
Certified Sports Agent – NFL Players Association
---
­­­Attorney 

Christina E. Shin (Sohn)
Bar Admissions:
New York
New Jersey
District of Columbia
U.S. Federal Courts
Education: 
Rutgers, The State University of New Jersey School of Law – Newark, Newark, New Jersey, J.D.
Georgetown University-School of Foreign Service, Washington, District of Columbia, M.A.
University of Virginia, Charlottesville, Virginia, B.A. – 1994, Major: Foreign Affairs
Rob Rowe was born for this. Seriously, Mr. Rowe was put on this earth to be a defense attorney. You really have to see him in action to fully understand what I'm saying right now. Anybody can go to law school, not everybody with a law degree has the charm & the personality to take over a court room. And that's exactly what he did for me this past week. And it's not the first time I have called upon Mr. Rob Rowe for my legal woes & if I am ever in need of legal representation again I know exactly where to find him. Mr. Rowe's skill set aside, he has always treated me with the upmost respect to the point that I felt like a member of his family. That is something I won't soon forget. I will always be grateful & indebted to Mr. Rowe for coming to my aid in my time of need. Thanks for listening. Peace, Charley
– Charles P.
---
I highly recommend Rowe Weinstein & Sohn, PLLC. I hired Joshua Berman for my personal injury case after a car accident and I could not ask for a bettter service. Mr. Berman explained the benefits of experienced legal representation after a car accident. My case has just been finalized and I received even more than I expected!
– Mike T
---
I got rear ended and Josh Berman was recommended to me by a friend who was a colleague of his in law school. Josh always put my health first, making sure that I was always getting top notch treatment. He would call and check in with me on a daily basis.
He did a great job of guiding me through the process of working with the various insurance companies involved. If I were to need Josh's services again (hopefully I don't!), I would definitely use him.
– Scott B.
---
Rob Rowe is a great attorney. Highly recommend him.
– Alex B.
---
Very fine firm to work with. I've personally been represented by Mr. Berman, and my family had representation of Mr. Berman and Mr. Rowe in civil litigation matters, and have found them to be absolutely excellent to work with. The lawyers and support staff there are responsive and willing to go above and beyond to ensure a satisfying outcome for their clients. Their offices are modern, welcoming and conveniently located on Rockville Pike.
– Bradley R.