« Back to Results
The Hickey Law Firm, LLC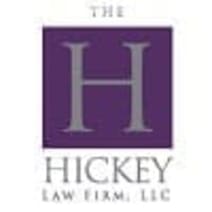 We Make Estate Planning And Probate Understandable
If you are trying to plan for your family's future, you may know that Colorado's estate and probate laws can be difficult to follow. At The Hickey Law Firm, LLC, we aim to explain estate planning and probate law to you in simple, direct terms and to provide you with prompt, ethical and individualized legal services.
Regardless of the size of your estate, you do not have to, and really should not, rely on filling out pre-created forms to create strong planning documents that will withstand legal scrutiny after you have passed away. Our attorney can assist you in crafting legal instruments that precisely resolve your specific planning issues.
Our firm's founding lawyer, Erin E. Hickey, has almost 20 years of experience helping Colorado families and businesses take care of their estate planning, real estate, and transactional business needs.
Contact us today if you need legal assistance with any of the following:
Estate planning, including the drafting of wills, trusts and powers of attorney
Probate and estate administration, including assistance for personal representatives or beneficiaries of an estate
Real estate, including residential and commercial closings
Business law, including LLC formation, deed preparation, buy-sell agreements, and corporate formalities
Our firm believes that custom-designed legal documents do not have to be costly. We combine diligence and efficiency to create an optimal result for you. Call Erin E. Hickey today at 303-935-2701 to arrange your free initial consultation.
Attorney Erin E. Hickey
Bar Admissions:
Education:
University of Denver College of Law, Denver, Colorado
Colorado State University

B.A., Bachelor of Arts - 1997
Professional Memberships and Achievements:
American Bar Association (ABA)

, Member, 2002 - 2012

American Bar Association (ABA)

, Seat on ABA House of Delegates for the Colorado Bar Association 2009-12

American Bar Association (ABA)

, Young Lawyers Division (YLD) Member 2002-2012

American Bar Association (ABA)

, YLD District 28 Representative (Colorado and Wyoming) 2007-2009

American Bar Association (ABA)

, YLD Assistant Council Coordinator - Rocky Mountain Region 2008-2009

American Bar Association (ABA)

, Real Property, Probate, and Trust Section Member 2002-2012

Colorado Bar Association

, Member 2002-Present

Colorado Bar Association

, Seat on ABA House of Delegates 2009-2012

Colorado Bar Association

, Young Lawyers Division (YLD) Member 2002-2012

Colorado Bar Association

, YLD Executive Council Member 2006-2008

Colorado Bar Association

, YLD Volunteer Coordinator 2006-2008

Colorado Bar Association

, Trust & Estates Section Member 2002-Present

Colorado Bar Association

, Real Estate Section Member 2002-2012

First Judicial District Bar Assocation (1st JD)

, Member 2002-Present

First Judicial District Bar Assocation (1st JD)

, Sits on 1st JD Board of Trustees 2007-Present

First Judicial District Bar Assocation (1st JD)

, Secretary/Treasurer 2009-2010

First Judicial District Bar Assocation (1st JD)

, President Elect 2010-2011

First Judicial District Bar Assocation (1st JD)

, President 2011-2012

First Judicial District Bar Assocation (1st JD)

, Board of Governors 2012-2013

First Judicial District Bar Assocation (1st JD)

, Young Lawyers Comittee (YLC) Member 2002-Present

First Judicial District Bar Assocation (1st JD)

, YLC Chair 2008-2011

Denver Bar Association

, Member 2002-2012

Denver Bar Association

, Young Lawyer Division Member 2002-2012

Colorado Bar

, Fellow 2008-Present