« Back to Results
Law Office of Elaine E. Lukic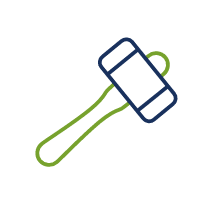 Providing Experienced, Uniquely Qualified Legal Representation.
Attorney Elaine Lukic built her practice on a strong commitment to ethics and client service and a focus on criminal defense law. Previously, Ms. Lukic worked as a prosecutor domestic violence and sexual assault prosecutor.
If you need the very best and most experienced attorney to get your case dismissed, keep your job and reputation and avoid having a criminal history, you need to meet with Elaine Lukic. She brings practical experience and a meticulous, detail oriented approach to her law practice.
She uses the most current resources and cost-effective methods to deliver personalized legal representation based on clients' backgrounds, legal situation and objectives. Her clients can expect prompt responses to inquiries, regular reports on progress and the highest level of personal attention.
Contact attorney Elaine Lukic today if you need legal assistance with any of the following:
Criminal Defense
DUI
Domestic Violence
Sexual Assault
Every client receives an initial consultation at no cost. Often a legal situation is not as ominous and overwhelming as it may seem, and Ms. Lukic has a strong reputation for making her clients as comfortable and informed as possible. Out of state parents of resort area visitors and seasonal residents who are suddenly arrested for any number of possible offenses are assured that their loved one receives immediate representation and consultation and the best possible legal defense.
Call the Law Office of Elaine E. Lukic today at 303-809-3425 to arrange your free initial consultation.
Attorney Profile
Elaine Esther Lukic, JD, LLM, LLM
Jurisdictions:
Colorado
U.S. District Court
District of Colorado; 2002
U.S. Tax Court; 2007
New York, 1998
Education:
University of Denver Law School, LL.M., Taxation, 2002
Georgetown University Law School, LL.M., Securities Regulations and Criminal Procedure, with distinction, 1998
Thomas M. Cooley Law School, J.D., cum laude, 1997
Georgetown University Law School, LLM, Securities & Financial Regulation, Criminal Procedure, with distinction, 1998
The King's College, B.A., Theology and English, 1982
Professional Memberships and Achievements:
American Bar Association
Boulder Bar Association
Colorado Alternate Defense Counsel
Colorado Bar Association: member, Trust and Estate Section
Colorado Criminal Defense Association
Colorado Trial Lawyers Association
Continental Bar Association
Denver Bar Association
National Association of Criminal Defense Lawyers
National Criminal Defense Association
Recipient: Book Award, Trial Workshop, Thomas M. Cooley Law, December 1996
Book Award, Advanced Trial Workshop, Thomas M. Cooley Law, May 1997. Referenced by SEC in Development of Regulations, "Money Laundering in the Securities Industry," Law Review, Georgetown Law School thesis, published, May 1998.
Registered Investment Advisor: ADV, SEC, Alexandria, Virginia, October, 1989. New York, New York Series G-S: NYSE, June 1986
S-63, Interest Rate Option S-5
S-24 General Securities Principal, November 1988.
Former Vice President, Merrill, Lynch, New York.
Associate Vice President, Shearson, American Express, Pittsburgh, Pennsylvania.
Recommended, Expert in Domestic Violence cases with high rate of dismissals/acquittals by Equal Justice Foundation, DVmen.org. Former Prosecutor, Domestic Violence/Sexual Assault.
Recipient, Federal grant under Federal Violence Against Women Act. Experienced in DEA forfeiture cases, felony drug cases.
Dissertation, Georgetown University Law School, Law Review, December 1997;
"Money Laundering in the Securities Industry."
Author: "Intradiction and US Drug Policy in International Marijuana Cases." Exhaustive and successful criminal trial experience, reverse/sentences, Georgetown University Law School, May 1998.
Since 1997, the "Lead Counsel Verified" status has been granted to attorneys who possess:

The Right Professional Experience
A Spotless Record
The following attorneys at this firm are Lead Counsel Verified: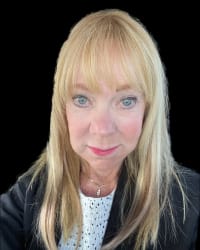 Elaine E. Lukic
This attorney is Lead Counsel Verified in the following practice areas:
| Practice Area | Year |
| --- | --- |
| Criminal Defense | Since 2015 |
| Practice Area | Year |
| --- | --- |
| Criminal Defense | Since 2015 |
For Attorneys:
Download Lead Counsel Badge