A Compassionate Advocate
Melihercik Law LLC represents individuals accused of criminal offenses throughout Colorado with a primary focus on Jefferson County.  We understand what it takes to fight for our clients on any type of criminal charge.  If you have been charged with a crime or contacted by law enforcement you need an experienced, serious advocate.
Contact us today if you need legal assistance with any of the following: 
Criminal Defense

Homicide
Drug Possession and Distribution
Marijuana Related Offenses
Domestic Violence
Motor Vehicle Theft
Vehicular Homicide
Weapons Offenses
Theft & Shoplifting
Securities Fraud
COCCA
Child Abuse
Sexual Assault
Burglary
Assault
Kidnapping
Minor in Possession of Alcohol or Marijuana

DUI & Traffic

DUI/DWAI
Reckless and Careless Driving
DMV Actions and Hearings

Other Proceedings

Petition to Deregister 
Sealing Records
Ineffective Assistance of Counsel
Reconsideration of Sentence
Modifying Conditions of Probation or Deferred Sentences
Call 303-835-4336 today to arrange your free initial consultation. 
Attorney Chaz Melihercik
Chaz Melihercik fights for his clients.  He went to trial for the first time in the summer of 2004 and spent the next fourteen years vigorously representing individuals both under investigation and charged with crimes.  He even spent a year with the Innocence Project in Kentucky fighting for those wronged by their own judicial system.  For thirteen years as a public defender, Chaz successfully defended individuals across Colorado at every level, from petty offenses to first-degree murder.
Chaz is most passionate about fighting for those that need a voice.  Whether advocating in plea negotiations, pushing for dismissals, or using his knowledge of the law in motions practice, he is relentless in pursuing results.  When it comes to trials, he relies on his experience of having litigated nearly 100 to get the best outcome for his clients.
During his career, Chaz has been involved in various committees and trainings.  He taught fellow attorneys on a variety of topics while leading others in their development as lawyers.  Chaz also attended the Western Trial Advocacy Institute and was a member of the Jefferson County Community Corrections Board.
Chaz earned his undergraduate degree at the University of Kentucky and his law degree at Washington University Law School in St. Louis, Missouri.  He is a member of the Colorado Bar Association, the Colorado Criminal Defense Bar, and the 1st Judicial Bar Association.
Since 1997, the "Lead Counsel Verified" status has been granted to attorneys who possess:

The Right Professional Experience
A Spotless Record
The following attorneys at this firm are Lead Counsel Verified: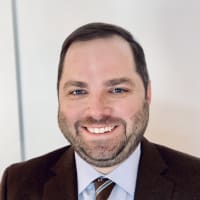 Chaz Melihercik
This attorney is Lead Counsel Verified in the following practice areas:
| Practice Area | Year |
| --- | --- |
| Criminal Defense | Since 2021 |
| Practice Area | Year |
| --- | --- |
| Criminal Defense | Since 2021 |
For Attorneys:
Download Lead Counsel Badge