The Juba Law Office, PLLC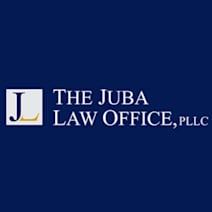 Criminal Defense | Serving Denver, CO
Contact The Juba Law Office, PLLC for your Criminal Defense needs in Colorado.
Average Experience:
10 years
Defending Our Clients' Futures Since 2007
The lawyers at The Juba Law Office believe that every person deserves a zealous advocate, whether the stakes are big or small. The law firm focuses on litigation and the attorneys at The Juba Law Office have appeared in municipal courts, traffic courts, county courts, district courts, and federal courts all across the state of Colorado. The very premise of the adversarial court system is that competent advocacy is necessary on both sides of a case. If you are facing litigation, then an experienced attorney is a necessity, not a luxury.
The firm has litigated hundreds of contested hearings in traffic court, criminal court, juvenile court, and civil court to protect the rights of its clients. In criminal and juvenile delinquency cases, the right to the effective assistance of an experienced attorney is a fundamental component of our criminal justice system. In all types of cases, big and small, the opposing party's case must be able to survive the crucible of meaningful adversarial testing. An attorney is essential to this process, because the attorney's advocacy is the means through which all other rights of the person are secured and protected. As Judge Wyzanski of the 7th Circuit Court of Appeals has written, while a trial "is not a game in which the participants are expected to enter the ring with a near match in skills, neither is it a sacrifice of unarmed prisoners to gladiators."
Contact us today if you need legal assistance with any of the following: 
Criminal Defense Attorney
Juvenile Defense Attorney
Civil Protection Order
Landlord-Tenant Dispute
Real Estate Attorney
Call 303-276-7096 today to arrange your free initial consultation. 
­­­Attorney Michael Juba



Michael Juba has extensive trial and litigation experience in all different courts across the state of Colorado. He has litigated hundreds of trials and contested hearings on issues ranging from simple traffic infractions up to homicide offenses. Mr. Juba offers individualized representation for his clients in a wide variety of matters, including municipal, state, and federal criminal cases, juvenile delinquency proceedings, civil protection order hearings, traffic offenses, pre-file representation in criminal investigations, state regulatory hearings, real estate disputes, landlord/tenant issues, civil litigation, post-conviction petitions, and appeals.
Mr. Juba is a recognized expert on the Constitutional rights of children and specializes in representing young people charged with serious offenses in adult court. He is a published author on the application of the 8th Amendment to children. He has been recognized by his peers and has been named to 5280 Magazine's Top Juvenile Defense Lawyers in Colorado every year for the past four years. Mr. Juba regularly teaches at legal conferences and law schools on the Constitutional rights of children and he co-founded a non-profit called Learn Your Rights in the Community, which educates children on how to exercise their Constitutional rights when interacting with the police.
Mr. Juba started his career at the Denver Trial Office of the Colorado State Public Defender where he represented hundreds of indigent clients in County Court, Juvenile Court, and District Court. A substantial portion of his practice remains defending people accused of all types of crimes, including crimes of violence, sex offenses, domestic violence offenses, traffic offenses, homicide offenses, property crimes, and others. He advises and represents clients during civil protection order hearings, which many times either precede or are concurrent with the filing of criminal charges. Mr. Juba regularly advises clients regarding pre-file investigations prior to the filing of potential criminal charges and interacts with law enforcement to ensure that charges are not filed. He offers holistic representation on criminal and juvenile cases, which starts prior to the filing of any potential charges, includes litigation through trial, and continues with representation during post-conviction proceedings, reconsideration motions, and appeals.
---
Attorney Matthew Hardy
Matthew A. Hardy has been a criminal defense attorney for over fifteen years, beginning in Ohio in 2006. Mr. Hardy started his career in Colorado at the Denver Trial Office of the Colorado State Public Defender, where he represented hundreds of clients charged with different kinds of offenses. He has litigated all types of criminal and juvenile cases, ranging from petty offenses up to serious felonies.
Mr. Hardy is passionate about representing his clients to the best of his ability, and he strives to achieve great results for his clients in every case. No matter the severity or complexity of your charges, Mr. Hardy will do everything he can to ensure that you are satisfied with the results.
---
Attorney Kevin Benninger
Kevin Benninger is a client-centered and skilled trial lawyer who handles all manner of criminal cases, including traffic offenses, DUI, Domestic Violence offenses, sex offenses, probation revocations, post-conviction litigation, and all other misdemeanors and felonies.
Kevin honed his criminal defense and trial skills in the Colorado Public Defender's Office while defending indigent individuals charged by the State. Never settling for less than the best for his clients, Kevin litigated hundreds of cases ranging from simple traffic offenses to homicide. This extensive trial experience continues to influence Kevin's practice today as he is always willing to litigate and do whatever it takes to get the best results for his clients.
Kevin also has significant experience in several different areas of law in order to effectively represent clients in all manner of their lives. Kevin's client-centered approach means he understands that criminal charges may often be accompanied by other matters outside of the criminal courtroom that have a significant effect on his clients. Therefore, Kevin also assists with civil protection order cases, emergency risk protection order ("TERPO") hearings, dependency and neglect cases, sealing or expungement of criminal records and state-collected DNA.
Kevin strongly believes in protecting the Constitutional rights of his clients, and in being a helpful guide to clients as they go through what can often be an extremely difficult and stressful experience. Kevin treats his work of protecting individual rights as a necessity and a calling.
---
Attorney Madison Whitley
Madison Whitley is a graduate of the University of Denver, Sturm College of Law. Ms. Whitley was awarded a Public Good Distinction Award upon graduation and served as the President of the Criminal Law Association, as a member of the Student Animal Legal Defense Fund, and as a research assistant to Professor Robert Hardaway. She is also a current member of the Women in Law Program and the Colorado Women's Bar Association. While in law school, Ms. Whitley interned at the Denver Public Defender's Office, the Federal Public Defender's Office for the Districts of Colorado and Wyoming, and the Douglas County Public Defender's Office, where she litigated a range of offenses.
Ms. Whitley graduated cum laude from the University of Georgia with a B.A. in Sociology and a B.A. in Criminal Justice, where she served as the President of the UGA Alzheimer's Association for two years and interned for the Athens Public Defender's Office. While at UGA, Ms. Whitley was a research contributor to National Science Foundation Grant: How Social Security Administration Appeals Fare in the Federal Trial Courts.
Ms. Whitley is a trial attorney committed to representing the rights of clients in and out of the courtroom, with a focus on juvenile representation. In her spare time, Ms. Whitley enjoys spending time with her family, watching horror movies and the Dawgs, and hanging out with her cat, Jinx.
Since 1997, the "Lead Counsel Verified" status has been granted to attorneys who possess:

The Right Professional Experience
A Spotless Record
The following attorneys at this firm are Lead Counsel Verified: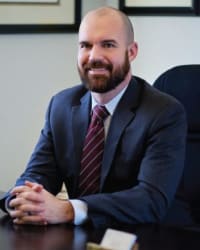 Michael Juba
This attorney is Lead Counsel Verified in the following practice areas:
| Practice Area | Year |
| --- | --- |
| Criminal Defense | Since 2022 |
| Criminal Defense | Since 2022 |
| DUI | Since 2022 |
| Juvenile Law | Since 2022 |
| Practice Area | Year |
| --- | --- |
| Criminal Defense | Since 2022 |
| Criminal Defense | Since 2022 |
| DUI | Since 2022 |
| Juvenile Law | Since 2022 |
For Attorneys:
Download Lead Counsel Badge