William H. Sauls, Attorney at Law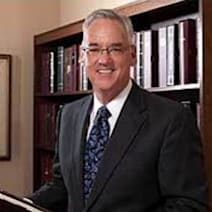 A Local Attorney Devoted To Your Needs
Since 1981, Attorney William H. Sauls has devoted his time and resources to helping individuals, families and business owners protect what is most important to them. From our law office in San Diego, California, Mr. Sauls serves clients throughout the region who wish to protect themselves and their loved ones for the future as well as business clients who have legal needs involving any aspect of establishing and running their companies.
As part of our estate planning practice, Mr. Sauls provides comprehensive solutions and effective representation regarding wills and trusts, trust and estate administration, and individual taxation. Working closely with you, he strives to fully understand your needs and goals so that he can provide superior individual results in a cost-effective manner. For business owners, managers and corporate executives, Mr. Sauls and our law firm will help you with forming and planning your business, and we can provide on-going outside counsel to help ensure your company remains in compliance with all applicable laws and regulations.
A resident of San Diego since 1976, Mr. Sauls genuinely cares about helping the members of our community with their most important legal needs, and he is active with the estate planning, trust and probate, and business law sections of both The State Bar of California and the San Diego County Bar Association. He is recognized as one of San Diego's Top Lawyers and has achieved a rating of AV-Preeminent, the highest standard of professional excellence.
Contact Attorney William H. Sauls today if you need legal assistance with any of the following:
Wills
Trusts
Estate Planning
Trust Administration/Probate
Individual Taxation
Business Law
Corporate Formation and Planning
To receive the benefits of more than 36 years of legal experience, you can contact William H. Sauls, Attorney at Law, at 619-317-1351 to schedule a free initial consultation.
Attorney William H. Sauls
Bill moved to San Diego in 1976 to pursue a career in law. He completed degrees in law from Thomas Jefferson School of Law with a B.S. in 1977 and a Juris Doctorate in 1980.
Concentrating in the areas of estate planning and business law, Bill is a well-recognized member of the San Diego legal community. Bill is active with the Business Law, Estate Planning, Trust and Probate Law sections of the San Diego County Bar Association and the State Bar of California.
Bill lives in San Diego with his wife Stacy and has two grown children.