« Back to Results
Law Office of Lawrence H. Damm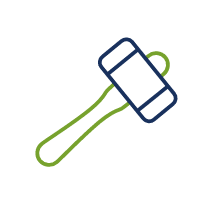 Providing Clients with the Personalized Representation that their Legal Matters Require
At the Law Office of Lawrence H. Damm, we provide dedicated estate planning services to clients living in Pacific Palisades, California, and the surrounding area. Having more than 25 years of legal experience, our attorney offers personal attention and customized guidance. We work closely with clients, explaining their options in a language they can understand and counseling them on how wills, trusts and other estate planning instruments can be used. Our law office also handles probate and estate administration cases.
We offer free initial consultations, during which our attorney takes the time to talk to people about their assets and liabilities and to discuss their unique circumstances, needs and legal objectives. We help them draft the necessary documents to designate an executor for their estates and to specify which heirs should receive what assets or property. We recognize that people's situations and concerns may change over time. Our attorney builds lasting relationships with clients, and we regularly check in to see if their plans require any modifications.
Contact us today if you need legal assistance with any of the following:
Estate Planning
Probate
Trusts
Estate Administration
Wills
A major concern for many as they prepare for the inevitable and the unexpected effects of time is how their estates will be taxed. Our attorney has a master's degree in taxation and worked in the tax department at a large law firm for six years before entering his private practice. Drawing on this experience, we advise clients on which estate planning strategies and instruments may be best used to protect their estates. Our law office also aids people with tax filing issues and U.S. Internal Revenue Service audits.
Call Law Office of Lawrence H. Damm today at 310-459-5784 to arrange your free initial consultation.
Attorney Lawrence H. Damm
Jurisdictions:
Education:
Loyola Law School, Los Angeles, California
Professional Memberships and Achievements:
The State Bar of California