Simkin & Associates, Inc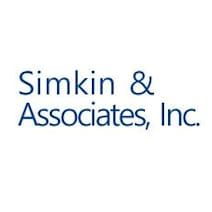 Expert legal help with Real Estate Law and Business Law Since 1989
At Simkin & Associates our business, franchise and real estate lawyers understand that today's competitive economy requires efficient solutions to legal challenges.
We maintain long-term working relationships with companies in the Los Angeles area that do not have the resources to employ full-time in-house counsel.
Contact us today if you need legal assistance with any of the following:
Real Estate Law
Landlord - Tenant Disputes
Commercial Real Estate Litigation
Homeowners Associations
Foreclosure and Short Sale Tax
Eviction Lawyer
Breach of Contract Law
Commercial Breach of Contract
Asset Protection
Business Law
Construction Law
Copyright and Trademark Law
Credit Discharge
Immigration Law
Bankruptcy Litigation
In addition, our firm also has a probate and conservatorship department to assist you to transfer property whether by will, intestate (no will) or by a trust.  We also provide advice concerning asset protection from creditors, while minimizing tax issues.
At our firm, an attorney will personally handle every aspect of your case from our initial meeting through the final resolution of the matter.  Retainer clients have cell phone access to attorneys to provide answers to your questions whenever they arise.  We strive to demystify the U.S. legal system and obtain your goal as efficiently, accurately and as cost effective as possible.  More importantly, we listen to our clients, working with them to craft an amicable resolution or, if necessary, pursue a judgment. Call today at 310-788-9089 to arrange your initial consultation.