« Back to Results
Workers' Compensation Lawyer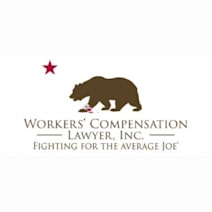 Have You Been Injured? We Will Fight for Your Rights 
Our team has years of combined experience in the workers' compensation field — but more important than experience, is attitude. The attorneys at Workers' Compensation Lawyer, Inc. work together as a dedicated team to help our injured worker clients. The team is just a friendly phone call or email away, Monday through Friday from 8:00 am to 5:00pm.
You can count on the undivided attention of a team that prizes relationships over profits.
As the firm has grown over the years, Attorney Freeman has always been ready to hire new help so that every team member has a manageable caseload of clients to help and communicate with on a day to day basis. You will have your own assigned case manager in addition to the representation of Attorney Freeman.
Contact us today if you need legal assistance with any of the following:
Workers' Compensation

Filing a Workers' Comp Claim
Denied Workers' Compensation Claims
Common Work Related Injuries
Dangerous Occupations
Independent Medical Review
Medical Treatment and Medical Costs
Call 855-740-7152 today to arrange your free initial consultation.
Attorney Brian W. Freeman
Brian attended Biola University (La Mirada, CA) from 1999 to 2002, graduating with a Bachelor of Science (B.Sc.) in Computer Science Information Systems (Computer Programming and Business). After college, he spent two years working with computers and technology; it was during this time he decided to pursue an exciting career in law.
After leaving a career in the technology industry, Brian attended Whittier Law School (Costa Mesa, CA) from 2004 to 2007. During that time he focused on the field of intellectual property (Copyrights, Trademarks, and Patents) and on criminal prosecution. He spent a year working for the Orange County District Attorney's Office as a Certified Law Clerk.
Mr. Freeman is dedicated to helping hard-working individuals exercise their legal rights against the big and powerful insurance industry and governmental entities. The firm's Federally registered trademark is "fighting for the Average Joe."
---
Attorney Melissa Lyons
Melissa Lyons brings experience from the defense side of Workers' Compensation cases. Melissa joined the team in January 2020 with a desire and passion to help injured workers receive the medical and other benefits for which they are entitled.
Melissa earned her undergraduate degree from the University of California, Riverside, in Business Administration, where she was recognized on the National Dean's List for her academic achievements.
Melissa earned her Juris Doctorate from Pacific Coast University, School of Law, while concurrently working as a defense Hearing Representative.
Since 1997, the "Lead Counsel Verified" status has been granted to attorneys who possess:

The Right Professional Experience
A Spotless Record
The following attorneys at this firm are Lead Counsel Verified: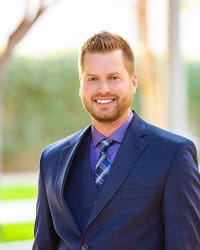 Brian W. Freeman
This attorney is Lead Counsel Verified in the following practice areas:
| Practice Area | Year |
| --- | --- |
| Workers' Compensation | Since 2022 |
| Practice Area | Year |
| --- | --- |
| Workers' Compensation | Since 2022 |
For Attorneys:
Download Lead Counsel Badge