« Back to Results
Dickerson Law Firm, P.A.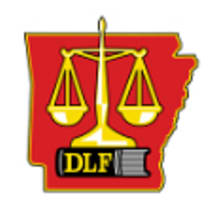 High Quality Debt Relief Services
Dickerson Law Firm is dedicated to providing high quality debt relief services with compassion, respect, loyalty and dignity to all members of our community. We seek to ease the financial burdens of those faced with debt problems through the filing of Chapter 7 and Chapter 13 bankruptcies, while providing peace of mind through encouragement, empowerment, and education.
At the Dickerson Law Firm, P.A., we have over 20 years of experience assisting clients in Arkansas with their debt problems. Our attorneys have filed thousands of bankruptcy cases, and we understand all of the laws that impact your case. We help good people with bad debt problems. Because we are committed to accessibility for our clients, we have three convenient locations in El Dorado, Hot Springs, and Pine Bluff. Let our attorneys help you to see that there is life after bankruptcy.
Contact the Dickerson Law Firm, P.A. today if you need legal assistance with any of the following:
Bankruptcy Law
Chapter 13 Bankruptcy
Chapter 7 Business Bankruptcy
Chapter 7 Personal Bankruptcy
Call the Dickerson Law Firm, P.A. today at 501-321-0808 to arrange your free initial consultation.
Attorney Jack W. Dickerson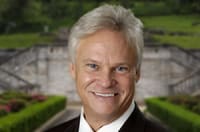 Jack W. Dickerson founded Dickerson Law Firm, P.A. in January 1991 in a small office in Hot Springs, Arkansas, offering legal services to area citizens in need of debt relief. Since that time, Dickerson Law Firm has grown to be recognized as the leading debt relief law firm in Arkansas by filing more Chapter 7 and Chapter 13 consumer bankruptcy cases than any other law firm in the state. Dickerson Law Firm has helped thousands of Arkansans get a fresh start from debt bondage.
---
Attorney April N. Kersten
April N. Kersten serves as the Managing Attorney at Dickerson Law Firm. Kersten worked as a Staff Attorney for the Firm from August 2008 until June of 2013. Since that time she worked in the Bankruptcy Department of Mackie, Wolf, Zientz & Mann as well as Rainwater Holt & Sexton, P.A.
---
Attorney Ben D. Perry
Ben Perry joined Dickerson Law Firm in May 2015. He is a graduate of the William H. Bowen School of Law in Little Rock. He received his BA in Political Science from the University of Central Arkansas in Conway. Ben is currently a member of the Arkansas Bar Association and National Association of Consumer Bankruptcy Attorneys (NACBA).