We Fight for the Accused throughout Arizona
MayesTelles PLLC is a criminal defense law firm based in Phoenix representing clients throughout the state of Arizona. We are proud to be one of the highest-rated and most-recommended private defense law firms in Maricopa County.
Any run-in with the law can be frightening, whether it is your first offense or you have been in this situation before. The uncertainty of your future can make your situation even more intimidating. We understand what you are going through and are prepared to fight on your behalf with the skill and tenacity your case deserves.
Our attorneys have spent decades working on both sides of the bench in all kinds of criminal cases, including drug crimes, sex crimes, and DUI charges to name a few. What better way to learn how the prosecution thinks and acts than working as one for years? With that kind of experience on your side, you will be hard pressed to find better representation anywhere in Arizona. We understand how these cases need to be handled, and will work with you to ensure that you can enter your trial feeling confident in your future.
Contact us today if you need legal assistance with any of the following:
Assault
Domestic Violence
Drug Crimes
DUI
Sex Crimes
Theft Crimes
White Collar Crimes
We hand select each attorney for each case we handle. People who choose our law firm for defense representation get the benefit of having the attorney best suited to handle his or her unique case.
If you or someone you love has been arrested and you need to retain strong defense counsel, call 602-892-9682 today for a free review of your legal rights and options.
Attorney Profile
Attorney David V. Telles
Jurisdictions:
Education:
Arizona State University
Arizona State University
Professional Memberships and Achievements:
Languages Spoken:
David Telles is a criminal defense attorney and partner at the Phoenix, Arizona law firm of MayesTelles PLLC. His extensive legal and law enforcement background serve to benefit his practice. He formerly worked in occupations such as prosecutor, U.S. Air Force, DEA, and Secret Service. Throughout his career, David Telles has handled felony and misdemeanor criminal cases of all types. His passion is to protect his clients' rights in every situation.
Since 1997, the "Lead Counsel Verified" status has been granted to attorneys who possess:

The Right Professional Experience
A Spotless Record
The following attorneys at this firm are Lead Counsel Verified: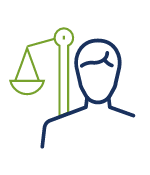 Angelyn Guanajuato
This attorney is Lead Counsel Verified in the following practice areas:
| Practice Area | Year |
| --- | --- |
| Personal Injury | Since 2021 |
| Practice Area | Year |
| --- | --- |
| Personal Injury | Since 2021 |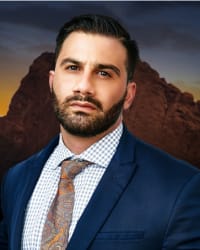 Shahin Damoui
This attorney is Lead Counsel Verified in the following practice areas:
| Practice Area | Year |
| --- | --- |
| Criminal Defense | Since 2021 |
| Practice Area | Year |
| --- | --- |
| Criminal Defense | Since 2021 |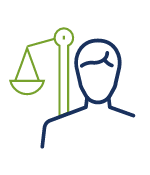 Kristen K. Wong
This attorney is Lead Counsel Verified in the following practice areas:
| Practice Area | Year |
| --- | --- |
| Personal Injury | Since 2021 |
| Practice Area | Year |
| --- | --- |
| Personal Injury | Since 2021 |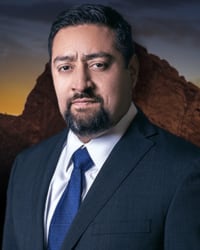 David V. Telles
This attorney is Lead Counsel Verified in the following practice areas:
| Practice Area | Year |
| --- | --- |
| Criminal Defense | Since 2015 |
| Practice Area | Year |
| --- | --- |
| Criminal Defense | Since 2015 |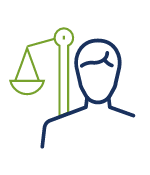 Nicole Lopez
This attorney is Lead Counsel Verified in the following practice areas:
| Practice Area | Year |
| --- | --- |
| Criminal Defense | Since 2021 |
| Practice Area | Year |
| --- | --- |
| Criminal Defense | Since 2021 |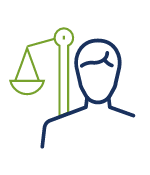 Mike Kessler
This attorney is Lead Counsel Verified in the following practice areas:
| Practice Area | Year |
| --- | --- |
| Criminal Defense | Since 2021 |
| Practice Area | Year |
| --- | --- |
| Criminal Defense | Since 2021 |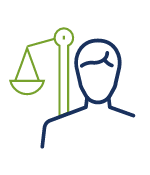 Melanie Laboy
This attorney is Lead Counsel Verified in the following practice areas:
| Practice Area | Year |
| --- | --- |
| Criminal Defense | Since 2021 |
| Practice Area | Year |
| --- | --- |
| Criminal Defense | Since 2021 |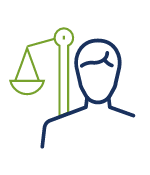 Candy Marrufo
This attorney is Lead Counsel Verified in the following practice areas:
| Practice Area | Year |
| --- | --- |
| Criminal Defense | Since 2021 |
| Practice Area | Year |
| --- | --- |
| Criminal Defense | Since 2021 |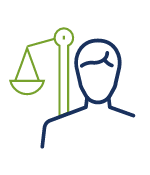 Blake Cormie
This attorney is Lead Counsel Verified in the following practice areas:
| Practice Area | Year |
| --- | --- |
| Criminal Defense | Since 2021 |
| Practice Area | Year |
| --- | --- |
| Criminal Defense | Since 2021 |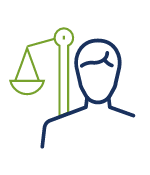 Chris Culbert
This attorney is Lead Counsel Verified in the following practice areas:
| Practice Area | Year |
| --- | --- |
| Criminal Defense | Since 2021 |
| Practice Area | Year |
| --- | --- |
| Criminal Defense | Since 2021 |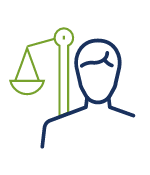 Mark Mendoza
This attorney is Lead Counsel Verified in the following practice areas:
| Practice Area | Year |
| --- | --- |
| Criminal Defense | Since 2021 |
| Practice Area | Year |
| --- | --- |
| Criminal Defense | Since 2021 |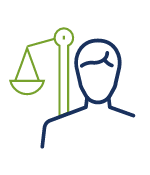 Edward Hamel
This attorney is Lead Counsel Verified in the following practice areas:
| Practice Area | Year |
| --- | --- |
| Criminal Defense | Since 2021 |
| Practice Area | Year |
| --- | --- |
| Criminal Defense | Since 2021 |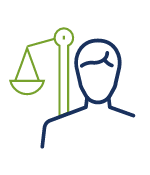 Ravindar Arora
This attorney is Lead Counsel Verified in the following practice areas:
| Practice Area | Year |
| --- | --- |
| Immigration | Since 2021 |
| Practice Area | Year |
| --- | --- |
| Immigration | Since 2021 |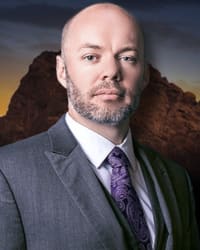 J. Blake Mayes
This attorney is Lead Counsel Verified in the following practice areas:
| Practice Area | Year |
| --- | --- |
| Criminal Defense | Since 2021 |
| Personal Injury | Since 2015 |
| Practice Area | Year |
| --- | --- |
| Criminal Defense | Since 2021 |
| Personal Injury | Since 2015 |
For Attorneys:
Download Lead Counsel Badge