Defending Your Rights in Arizona Since 1975
As an attorney practicing criminal law in Maricopa County for more than 30 years, George F. Klink has the experience and familiarity with the court system that is critical to properly and successfully representing the accused. Attorney Klink opened his law office in Phoenix in 1975 and since that time has represented hundreds of people who have been accused of a crime or been the focus of a criminal investigation.
Criminal cases in which he has been involved include high profile defendants, as well as the average citizen. Mr. Klink vigorously defends people accused of felonies as well as misdemeanors. The types of charges in which Mr. Klink has represented clients include:
Murder
Sex Offenses
Manslaughter
Prostitution
Robbery
Rape
Theft
Assault
Fraud
Domestic Violence
Fraudulent Schemes
DUI
Burglary
Probation Violations
Arson
Drug or Narcotic Offenses
Other Criminal Offenses
George F. Klink has practiced in the United States Court of Appeals for the Ninth Circuit, United States District Court for the District of Arizona, Maricopa County Superior Court, as well as the Superior Courts of outstanding counties in Arizona, Phoenix Municipal Court, as well as city and justice courts throughout the State of Arizona.

Among the cities in Maricopa County in which Attorney Klink has represented clients in criminal cases are Phoenix, Mesa, Tempe, Glendale, Goodyear, Avondale, Wickenburg, Chandler, Scottsdale, Paradise Valley, Cave Creek, Fountain Hills, and Carefree.
Contact Attorney George F. Klink today at 866-745-6196, or complete the contact form provided on this site to schedule your initial consultation.
Attorney Profile
Attorney George F. Klink
George F. Klink received a B.A. degree from The George Washington University in 1966. Upon graduation and after completion of Officer Candidate School in Newport, Rhode Island, he served on active duty as an officer in the United States Navy. Mr. Klink achieved the rank of full Lieutenant completing his military career in 1970 as Officer-in-charge, Naval Security Group Detachment, U.S.S. Coral Sea, Aircraft Carrier CVA-43. During his military career, Mr. Klink was awarded the Navy Achievement Medal and the Gold Star in lieu of second Navy Achievement Medal for his meritorious service.
After completion of his naval service, Mr. Klink received his degree of Juris Doctor from the College of Law at Arizona State University in Tempe, Arizona in 1973. Following graduation, he became a bailiff for the Honorable Warren McCarthy, Senior Judge of the Maricopa County Superior Court, Phoenix, Arizona. In 1975, Attorney Klink left the Court and opened his criminal law practice in downtown Phoenix, Arizona near the courthouse and the county jail.
PROFESSIONAL MEMBERSHIPS:
Attorney Klink is a member of the State Bar of Arizona and, as such, is authorized to practice law in all courts of the State, including the State Supreme Court and Court of Appeals. Mr. Klink is also admitted to practice in the Ninth Circuit Court of Appeals and the United States District Court of Arizona.
Mr. Klink is a member of the National Association of Criminal Defense Lawyers, The Association of Trial Lawyers of America, The American Bar Association - Criminal Law Section, State Bar of Arizona and Maricopa County Bar Association.
Frequently Asked Questions
The following information includes frequently asked criminal law questions. The answers stated are general in nature and are not intended to apply to every situation. Each case is different and carries its own set of circumstances which must be taken into consideration by competent legal counsel. By contacting Attorney George F. Klink at 866-745-6196, you can schedule your initial consultation regarding your specific situation.
What happens if I am arrested?
Federal Cases
If you are arrested for a violation or violations of federal law, you will, in most cases, be taken into custody by a United States Marshall or an agent from another federal agency (FBI, DEA, INS, ATF, Secret Services etc.). You will then be brought before a United States Magistrate Judge who will determine whether you will be released and under what conditions. At that time, the judge will also set your next court date.
State Cases
If you are arrested for a state offense in Maricopa County, you usually will be taken to the Madison Street Jail in downtown Phoenix to be booked. Within 24-hours of your arrival at the jail, you will appear before a judge. This jail court is in session at all hours of the day and night. The purpose of being brought before the Judge in jail court is to determine whether you can be released and, if so, under what conditions you may be released (amount of bond, own recognizance, pretrial services supervision, etc.) This is called an initial appearance.
Retaining an attorney for this initial appearance could be invaluable because it is at this time that a judge makes critical decisions regarding your freedom while the case is processed through the court system. Having a lawyer represent your interests and to act as your agent before that judge may mean the difference between remaining in jail and being released. The judge will also set your next court appearance.
What should I do if law enforcement authorities want to question me?
Every citizen, as well as non-citizens, have an absolute right not to answer questions asked by a law enforcement agent. Before you answer any questions you are well advised to consult with a lawyer. To answer questions without the advise of a lawyer can be very risky even if you believe you have done nothing wrong. Once you have consulted with a lawyer you will be able to make an informed decision about whether to answer any questions posed to you by law enforcement officials.
When should I hire a lawyer?
If you become aware that you are under investigation, the best time to hire a lawyer is before you are questioned by law enforcement officials prior to being arrested for or being charged with a crime. There are a number of services a lawyer can provide before an arrest is actually made or a charge is formally filed. This includes guidance and advice to the person who is the target of the investigation. A person under suspicion should want someone with the proper legal background and experience to guide them through the minefield of police interrogation, pre-charging investigation and possible grand jury inquisition. Sometimes, if a charge is filed, a lawyer may be able to arrange for a voluntary appearance before the court in place of the issuance and service of an arrest warrant on the accused. This would avoid the unpleasant and distasteful process of being taken into custody, possibly in front of family and friends, and then being transported to the county jail for processing.
Since 1997, the "Lead Counsel Verified" status has been granted to attorneys who possess:

The Right Professional Experience
A Spotless Record
The following attorneys at this firm are Lead Counsel Verified: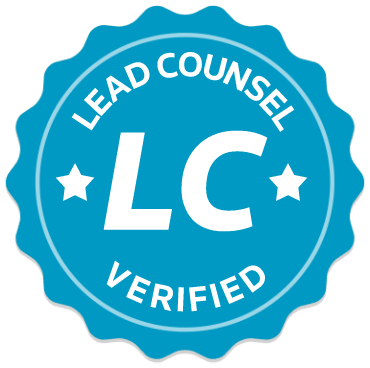 George F. Klink
This attorney is Lead Counsel Verified in the following practice areas:
| Practice Area | Year |
| --- | --- |
| Drunk Driving | Since 2012 |
| Criminal Defense | Since 2003 |
| Practice Area | Year |
| --- | --- |
| Drunk Driving | Since 2012 |
| Criminal Defense | Since 2003 |
For Attorneys:
Download Lead Counsel Badge