My Practice Focuses on Landlord/Tenant Law
My practice focuses almost exclusively on landlord/tenant law. I represent residential landlords, commercial landlords, and commercial tenants, but not residential tenants.
On behalf of my clients, I prepare notices, file and litigate eviction actions, and handle appeals (including appeals of cases that have been lost by other attorneys). I am a "solo-practitioner," which means you will receive unparalleled personal service because I, and I alone, will handle ALL aspects of your case and you will always speak directly to me – not to a secretary or a "junior associate."
I can help you with any of the following:
Tenant Evictions (residential and commercial)
Notices to Tenants (residential and commercial)
Custom-Drafted Rental Agreements and Leases (residential and commercial)
Appeal of eviction action judgment against landlord
Filing of civil lawsuits to recover of unpaid rent, property damages, and other amounts due from past tenants
My focus is landlord/tenant law. I am a practicing Arizona attorney and licensed Arizona real estate broker. I have been practicing landlord/tenant, evicting tenants, and representing landlords in appeals since 1990. My book, Arizona Landlord's Deskbook, has been in continuous publication since 1992 and the current edition (the 6th edition) is widely used by real estate practitioners (i.e., real estate agents/brokers, property managers, attorneys, and judges) throughout Arizona.
I teach others about landlord/tenant law. I am certified by the State Bar of Arizona to teach continuing legal education courses to attorneys. I am certified as a real estate instructor by the Arizona Department of Real Estate to teach continuing education courses to real estate agents, brokers, and property managers. I am a professional member of the National Speakers Association. Over the past 20-plus years, I have given countless seminars about landlord/tenant law to landlords, property managers, real estate brokers, attorneys, and even to judges.
Call 623-207-8817 today to see if I can be of service to you.
Attorney Profile
Attorney Carlton C. Casler
Jurisdictions:
Admitted To The Bar:
Education:
Arizona State University, College of Law, Tempe, Juris Doctorate, May 1990
Hawaii Pacific College, Honolulu, Hawaii; Honors: Class Valedictorian, Bachelor of Science, Business Administration, 1984
Professional Memberships and Achievements:
Member, State Bar of Arizona
Professional Member, National Speakers Association
Author, Arizona Landlord's Deskbook (in print since 1992 and winner of 7 Glyph Awards). Ebook and paperback available at Amazon.com or www.ArizonaLandlordsDeskbook.com
Author, Tenant's Survival Guide
Author, Presentation Excellence: 25 Tricks, Tips & Techniques for Professional Speakers and Trainers
Co-Author: Arizona Real Estate Principles
Co-Author: Arizona Real Estate Sales Exam
Sample Verdict
Keenan v Biles - Written opinion issued by the Arizona Court of Appeals
Case Conclusion Date: January 1, 2001
Practice Area: Landlord / Tenant
Outcome: The court ruled in favor of the landlord and held that the eviction action could continue even though possession was no longer an issue.
Description: I represented the landlord in an eviction action. An eviction action in Arizona is a summary (expedited) proceeding that determines who is entitled to possession of the property. A landlord cannot file an eviction action if the landlord has already recovered possession from the tenant. In this case, the landlord did not have possession at the time the case was filed. After the case was filed, however, the tenants voluntarily gave possession of the rental property to the landlord. The issue that went to the Arizona Court of Appeals was whether a landlord may continue the eviction and receive a judgment for monetary amounts (i.e., rent, late fees, etc.) if possession is no longer an issue. The citation (where the full text of the case can be found) is: Keenen v. Biles, 199 Ariz. 266, 17 P.3d 111 (App. 2001). The Court said: "It seems incongruous to read the statute as ending the landlord's rights to recoup these expenses simply because the tenant gives up possession of the premises after a special detainer action was filed. To interpret the statute as the Biles suggest would essentially eviscerate the landlord's statutory protections. A tenant could hold out until a special detainer action was filed, then turn possession over to the landlord and walk away unscathed. Further, A.R.S. section 33-1305(A) states that "[t]he remedies provided by this chapter shall be so administered that the aggrieved party may recover appropriate damages." We, therefore, interpret sections 33-1377 and 33-1368 to allow judgment to be rendered for costs, rents, and attorney fees even though actual possession of the property may no longer be at issue." Id., 199 Ariz. at 267, 17 P.3d 112.
Testimonials
When we retained Carlton, we never knew we had a powerhouse on our side. He knows the law inside and out. He doesn't allow emotions to overshadow a case. When he reviewed our previous lease, he informed us that it was more of a liability than an asset. Carl then created a lease that seems iron clad and has protected us on many occasions. We are relieved and very grateful to have Mr. Casler on our side. It is our strong opinion that Carlton C. Casler would be a great asset to anyone in the real estate field.
Stephanie D.
---
Mr. Casler has proven himself to be impeccable and completely professional, providing outstanding advise and representation. I have consistently found him to be responsive to my concerns, at all times treating me with complete courtesy. He listened to my situation, responded to my questions, respected my position and outlined a plan to effectively produce optimum results. I cannot recommend him highly enough. In a second situation (not as critical, but important) he was extremely helpful in providing his feedback and guidance. After several extremely disappointing experiences with other well known Phoenix members of the bar, he remains the only attorney I would even consider consulting. He is truly a rare and amazing example of excellence and integrity. It is my pleasure to have this chance to publicly say, with my profound gratitude and respect- "Thank you!"
Marion S.
---
Carlton Castler has been our family teacher, lawyer and guide through our world of real estate sales and rental buisness for many years. He has been very helpful in writing my lease and assisting me through all the difficulties that I have gotten myself in through out my real estate career. Our family is very greatful that Mr Castler has been so kind and generous with his knowledge. His book, Landlord's Desk Copy is my constant companion. He is a great advisor and we feel that he is our friend.
Ida N.
Since 1997, the "Lead Counsel Verified" status has been granted to attorneys who possess:

The Right Professional Experience
A Spotless Record
The following attorneys at this firm are Lead Counsel Verified: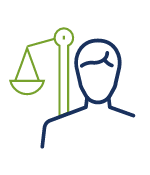 Carlton C. Casler
This attorney is Lead Counsel Verified in the following practice areas:
| Practice Area | Year |
| --- | --- |
| Landlord Tenant Law | Since 2014 |
| Practice Area | Year |
| --- | --- |
| Landlord Tenant Law | Since 2014 |
For Attorneys:
Download Lead Counsel Badge