« Back to Results
Gruenstein, Hickey, Havelock & Duffy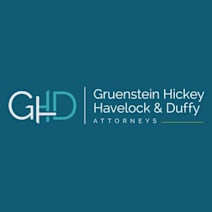 Personal Injury | Serving Anchorage, AK
Get experienced Personal Injury help from Gruenstein, Hickey, Havelock & Duffy, a reputable law firm in Anchorage, Alaska.
A Reputation of Excellence
When you are facing a legal issue, there is no substitute for a consult with an attorney. Gruenstein, Hickey, Havelock & Duffy, located in Anchorage, has the experience to resolve complex legal matters.
The attorneys at Gruenstein, Hickey, Havelock & Duffy are some of the most experienced in Alaska. Our combined experience practicing law in the state exceeds 150 years. Our attorneys have won landmark cases and earned an outstanding reputation throughout Alaska. We are committed to the law and focus on tailored legal representation that meets the unique needs and goals of each client.
Personal Injury
Construction Site Accidents
Recreational Accidents
Wrongful Death
Medical Malpractice
Serious Vehicle Accidents
Business & Commercial Matters
Real Property Litigation
Alaska Native Law
Call today at 907-258-4338 to arrange your initial consultation.
Attorney Brian Duffy
Clients rely on Brian Duffy to address intractable problems. And Brian draws on his years of practice to guide them towards practical solutions. Brian routinely assists clients in commercial arrangements, corporate law, employment issues, and litigation.
Education:
University of Oregon School of Law, Eugene, Oregon
---
Attorney Daniel W. Hickey
Bar Admissions:
Professional Memberships and Achievements:
American Bar Association
American Association for Justice
Defense Research Institute
Education:
Georgetown University Law Center, Washington, District of Columbia, 1971
Wright State University, Dayton, Ohio, 1968

B.A.
Honors: cum laude
Major: Political Science
---
Attorney Peter E. Gruenstein
Bar Admissions:
Professional Memberships and Achievements:
Alaska Bar Association (Member)
Education:
George Washington University National Law Center, Washington, District of Columbia, 1973
Beloit College, Beloit, Wisconsin, 1969
---
Attorney John E. Havelock
Bar Admissions:
Alaska, 1961
U.S. Federal Court, 1961
U.S. Supreme Court, 1972
Professional Memberships and Achievements:
Criminal Justice Operations Working Group, - (Consultant)
Alaska Federation of Community Councils, - Present (Counsel)
Anchorage Equal Rights Commission, - (Special Counsel)
State of Alaska, - (Attorney General)
Alaska Commission to Celebrate the U.S. Constitution, - (Chair)
World Affairs Council, - Present
Joint Insurance Arrangement/Alaska Municipal League
Education:
Harvard University Law School, Cambridge, Massachusetts

J.D., Doctor of Jurisprudence

Harvard University, Cambridge, Massachusetts
Calm And Level-Headed Under Pressure
"I've had the pleasure of working with Mr. Duffy on several matters including: governance structure, contracts and lease reviews, shareholder elections and due diligence. One of his strengths is his ability to remain calm and level-headed even under pressure. I highly recommend him."
Holly Poydack, VP Administration Sitnasuak Native Corporation.
---
Cost-Effective Legal Representation
"I have used Mr. Duffy on a number of business transactions. He has drafted contracts, leases, and insurance claims, and handled complex legal issues. He has provided a great deal guidance and counsel. He is an excellent attorney and is cost effective for our company. I would highly recommend him."
Jason Evans, Owner, Financial, Inc. & Alaska Media LLC.
---
Outstanding Litigators And Counselors
"It isn't easy finding lawyers who turn out a consistently first-rate product, whose judgment you can trust and whose integrity you can rely upon. We retained Gruenstein, Hickey, Havelock & Duffy as our principal law firm because of its reputation both for excellence and integrity. And we haven't been disappointed. Both Dan Hickey and Peter Gruenstein are outstanding litigators and counselors. Their work is consistently excellent, and we know Dan and Peter always put our interest first."
E. Al Parrish, Former C.E.O., Regional Vice President, Providence Health & Services – Alaska
---
Legal Victory Ensured Our Survival
"An acquisition was imminent. A monopoly to be created. Our survival as a company in doubt. Our thanks to Gruenstein, Hickey, Havelock & Duffy. A victory won for fairness in competition and for the consumers of Alaska."
Shell Ewing, President, Weld Air Alaska Inc.
---
Experience And Good Judgment
"I own and manage a 35-employee construction company in Juneau. Given both the nature of our work and the size of our company, we have a wide variety of legal needs. Despite the fact that there are a number of fine attorneys in Juneau, for the past dozen years or so we have relied on Dan Hickey to represent us in all of our litigation, and for good sound legal advice. He has gotten us out of more jams than I can remember. I trust him totally. His experience and good judgment are valuable assets to our company."
William R. "Shorty" Tonsgard, Jr., C.E.O., Channel Construction, Inc.
---
Meticulous Research
"Our firm retained Peter Gruenstein to assist in resolving a dispute with a large governmental agency. Peter became thoroughly familiar with complicated and detailed issues in our industry and structured them into strong legal arguments. We were impressed with the staff's meticulous research of complex rules of law as they prepared our case for litigation, all the while emphasizing the advantages of negotiation and settlement. Through their unyielding efforts, Gruenstein, Hickey, Havelock & Duffy facilitated an agreeable legal settlement and monitored the results for almost a year afterward. Most importantly, Peter's representation and guidance resulted in a positive and ongoing relationship with the governmental agency, enhancing the future of our company."
Gabriel A. Lujan, President/C.E.O., Frontier Medical
---
Took The Fight Against Injustice
"When my son was hit on his bicycle by a truck driven by a 16-year-old, the police officer cited my son (unjustly, I thought). After several other lawyers wouldn't touch the case, we went to Peter Gruenstein. He took the case because he agreed it was an injustice. He fought for us all the way, got the ticket reversed, and obtained a much better settlement than we thought we would get. I can't thank him too much, and I would recommend him to anyone."
Gina Alili
---
Skill, Wise Counsel & Tenacity
"Peter Gruenstein got me out of the biggest jam of my life. I'll always be grateful for his skill, wise counsel and tenacity."
Gary Bock
---
Unsurpassed Responsiveness And Attention To Detail
"Mr. Gruenstein has represented our organization several times in cases that span a large area of the law – from anti-trust cases involving mergers of grocery stores and gas suppliers to a public policy matter involving judicial appointment. The responsiveness and attention to detail are unsurpassed. The work is consistently first rate. The lawyers and staff at Gruenstein, Hickey, Havelock & Duffy have always kept us up-to-date and provided honest and forthright summations of options available to us. It's not easy finding first rate lawyers who really care about the public interest. AkPIRG has been lucky to have Gruenstein, Hickey, Havelock & Duffy on its side."
Steve Cleary, Director, Alaska Public Interest Research Group (AkPIRG)