Joe M. Reed & Associates, LLC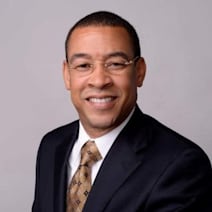 Criminal Defense | Serving Montgomery, AL
Get experienced legal representation for Criminal Defense issues. Clients in Montgomery, Alabama can turn to Joe M. Reed & Associates, LLC for help.
Average Experience:
26 years
Montgomery Personal Injury & Criminal Defense Attorneys
When you are facing civil or criminal legal matters, having experienced legal help on your side will be crucial to resolving your case as favorably as possible. At Joe M. Reed & Associates, LLC, our Montgomery Alabama personal injury and criminal defense lawyers have more than 16 years of experience providing our clients with superior legal service at every stage of their cases. 
Our experience, dedication and extensive legal knowledge make us formidable advocates for our clients' rights, effective litigators in the courtroom and skillful negotiators outside the courtroom. This combination of skills, coupled with our unwavering commitment to our clients, allows us to consistently be successful in helping our clients get the justice and results they deserve.
Contact us today if you need legal assistance with any of the following: 
White Collar Crime
Drug Charges
DUI
Internet Crimes
Car and Truck Wreck
Nursing Home Abuse
Whistleblower Cases 
Call 334-336-5399 today to arrange your initial consultation. 
Attorney Joe M. Reed
Attorney Joe M. Reed graduated from the University of Pittsburgh School of Law in 1996 after obtaining his BA degree from Morehouse College in 1992. Joe is licensed to practice law in the state and federal courts of Alabama and handles cases throughout the state in the areas of general civil litigation, particularly involving workers compensation, motor vehicle accidents, personal injuries, wrongful death and dram shop cases.
Joe is a member of the Alabama Trial Lawyers Association, the Montgomery County Trial Lawyers Association and is frequently a guest on talk shows Montgomery. His casework has been featured on television and newspapers and he remains fixture of the Montgomery Alabama community. Dedicated, Determined, Dependable. Contact us today so we can hear about your legal needs and begin thoroughly evaluating your case.
Attorney Xavier Thomas

Xavier M. Thomas began working as a clerk at Joe M. Reed & Associates, LLC in August 2021.
In 2022, he joined the firm as an Associate Attorney. Xavier currently represents a variety of criminal defendants facing a wide range of criminal charges and plaintiffs in personal injury litigation.
Xavier is a native of Livingston, Alabama, and attended the University of West Alabama, earning a Bachelor of Science in Integrated Marketing Communications in 2018. After completing his undergraduate education, Xavier attended Faulkner University Thomas Goode Jones School of Law and earned his Juris Doctorate in 2022. While in law school, Xavier was a member of the National Trial Team and served as the Director of Sub-Region 1 for the Southern Region of the National Black Law Students Association. Xavier also was a two-time Magic City Bar Association Scholarship Award Recipient and a Greg Allen Trial Competition Semi-Finalist. Additionally, Xavier clerked for Legal Services Alabama, which provided legal representation in civil matters to the underserved, and clerked for the District Attorney's Office for the Sixth Judicial Circuit.
Faulkner Law National Trial Team 2020-2021, The National Black Law Students Association, Blue Key National Honor Society, Order of Omega National Leadership Honor Society, Alpha Phi Alpha Fraternity, Inc.
Current Topics in Criminal Law Best Paper Award 2021, Greg Allen Trial Competition Semi-Finalist, 2020 Magic City Bar Assn. Scholarship Awardee, 2021 Magic City Bar Assn. Scholarship Awardee.