« Back to Results
The Atkins Firm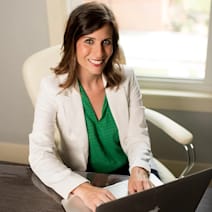 Criminal Defense | Serving Huntsville, AL
Contact The Atkins Firm in Huntsville, Alabama for experienced legal assistance in Criminal Defense.
Average Experience:
12 years
Small Firm. Big Results.
Established in 2011 in Huntsville, Alabama, The Atkins Firm has focused on criminal defense and appeals in the state of Alabama since the firm's inception. We are conveniently located one block from the Madison County Courthouse, five blocks from the federal courthouse, and one mile away from both Huntsville Municipal Court and the jail. Our location makes it easy for us to get to court quickly and visit our clients in jail.
Our firm is dedicated to preserving and protecting the constitutional rights of our clients while continuing the fight for criminal justice reform. Alabama prisons are overcrowded and underfunded, and they are too populated with low level offenders. Our goal is to do what we can to ensure you are fairly treated throughout your case.
Your life is important, and you deserve good representation by competent counsel!
Contact us today if you need legal assistance with any of the following: 
Criminal Law
Appeals
Alternative Programs
Call 256-858-1700 today to arrange your free initial consultation. 
Attorney Erin Atkins
Erin Atkins is a well-respected Huntsville lawyer who is dedicated to protecting her clients' constitutional rights. She is a zealous advocate for her clients and prides herself on her honest approach to her work. With her, you will get the attention you deserve.
Ms. Atkins earned her Juris Doctor from Birmingham School of Law, where she graduated with honors in 2011. Since that time, Ms. Atkins opened up her law practice in downtown Huntsville, where she practices criminal defense and appellate advocacy. She is one of few criminal attorneys in North Alabama who handles appeals, and her record of winning speaks to her success.
Ms. Atkins remains active in the Alabama Criminal Defense Lawyers' Association, where she serves as the editor of the organization's statewide publication The Guardian, and she is a member of the National Association of Criminal Defense Lawyers.