« Back to Results
Hammett, Bellin & Oswald, LLC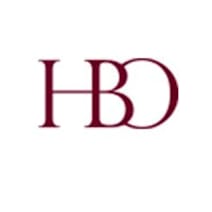 Legal Service That's Close To Home
The lawyers at Hammett, Bellin & Oswald, LLC, formed this unique, local law firm out of a sincere, solid commitment to clients' well-being. Each attorney and the firm as a whole bring unyielding devotion to helping people overcome the most difficult of times in their lives and move forward ready for rewarding futures.
What often sets this firm apart from others? Noteworthy strong points include the following:
The attorneys' extensive knowledge of the law and well-honed trial skills. With a combined experience totaling nearly 80 years, this legal team is prepared to meet clients' many legal needs.
Continuous flexibility to meet clients' needs and expectations. Individually and as a firm, the attorneys and a highly trained and skilled professional staff at the firm take a cooperative approach to solving legal problems. We aim to bring about the best outcomes each case will allow.
A focus on the community. Born and raised in this area, we all chose to put down roots here while developing a robust law practice to serve our neighbors. Sponsorship of local community-building activities includes the Youth of the Year event, Celebrate Sisterhood and many other worthy endeavors.
Contact us today if you need legal assistance with any of the following:
Personal Injury
Family Law
Criminal Defense
Civil And Business Litigation
We understand that you have many questions, and this may be your first ever meeting with a lawyer. This is why we offer free initial consultations, to provide people facing legal issues with the opportunity to discuss concerns without worries. We give inquirers an opportunity to gain a sense of our experience and abilities without a fee or further obligation. Call 920-202-8872 today to arrange your free initial consultation.
Attorney William J. Hammett
Attorney William J. Hammett is a founding member and partner with Hammett, Bellin & Oswald, LLC. Established in 1997, the law firm has offices in Neenah and Appleton, Wisconsin. Serving clients throughout the Fox Valley region and surrounding areas, Mr. Hammett represents the rights and interests of those who are going through a divorce or other serious family issue.
Attorney Hammett graduated from UW-Madison in 1986. He received his Juris Doctorate from Marquette University in 1989. Mr. Hammett is a member for the Winnebago County Bar Association and served as President in 1997-98. Mr. Hammett is licensed to practice in the State of Wisconsin and the United States District Court for the Eastern District of Wisconsin. 
Widely regarded as one of the leading family law attorneys in his region, Mr. Hammett has achieved notable success counseling and guiding client through the divorce process assisting in reaching agreements and resolving their conflicts concerning custody, placement, support, spousal maintenance, the division of the marital estate, and other related matters. Approximately 80% of Mr. Hammett's practice consists of representing clients in divorce actions, paternity actions, adoptions, and termination of parental rights proceedings. The remaining 20% of his practice consists of mediating family law disputes to help parties come to terms in the most amicable and efficient manner possible. As noted, Mr. Hammett has significant experience with paternity actions, adoptions and termination of parental rights cases. In all cases, he treats his clients with the compassion and respect they deserve as he works to help increase their chances of obtaining the favorable outcomes they seek for themselves and their children. 
Recognized for his success, Mr. Hammett holds a Martindale-Hubbell Distinguished Peer Review rating and has earned numerous other accolades from his peers. He also received many five-star reviews and heart-felt testimonials from his satisfied clients as well as 10 Best in client satisfaction award from the American Institute of Family Law Attorneys.
Bar Admissions:
Wisconsin, 1989
U.S. District Court Eastern District of Wisconsin, 1989
Education:
Marquette University Law School, Milwaukee, Wisconsin
University of Wisconsin, Madison, Wisconsin

B.A. - 1986
Major: Political Science
Professional Memberships and Achievements:
Winnebago County Bar Association, Member, 1991 to Present
Winnebago County Bar Association President, 1997 to 1998
---
Attorney Robert E. Bellin
My law practice concentrates on personal injury, and mainly car, truck and motorcycle crashes. I will help victims navigate the pitfalls of dealing with their own insurance, another driver's insurance, payment of medical bills, lost wages, and property damage. Injuries can become a life changing event, and we handle the legal and insurance issues so the victim can concentrate on healing and getting back to normal life. And, I DO NOT represent insurance companies.
I handle cases all over Wisconsin, but concentrate in the Fox Valley. I regularly represent clients from Appleton, Neenah, Menasha, Oshkosh, Green Bay, Waupaca, Shawano, DePere, Wrightstown, Greenleaf, Hortonville, Greenville, Kaukauna, Chilton, Freedom, Kimberly, Manitowoc, Oconto and more. I also have 25 years of experience in courts all over the state, including Outagamie County, Winnebago County, Brown County, Waupaca County, Shawano County, Calumet County, Door County, Marinette County, Waushara County, Portage County, Marathon County, Kewaunee County, Dane County, Dodge County, Milwaukee County, Waukesha County, Oconto County and many more.
Call or email me for answers to your questions about personal injury, car accident, truck accident, motorcycle accident, wrongful death, slip, trip and fall, dog bite, civil litigation and business litigation. Here is another link to an article where I represented the victims of fraud in Outagamie and Waupaca County https://madison.com/news/local/olympian-s-parents-victims-of-extortion/article_3afd7686-38f1-5ec0-8bc9-730efdfce6d2.html. I have handled numerous high profile cases, and recovered compensation for clients in both state and federal courts, but all cases are important to those involved, and I will talk to you even if you do not end up needing an attorney. I have handled cases ranging from whiplash to multi-million dollar wrongful death, and many large settlements which remain confidential. 
Bar Admissions:
Wisconsin, 1994
U.S. District Court Eastern District of Wisconsin, 1994
U.S. District Court Western District of Wisconsin, 2015
U.S. Court of Appeals 7th Circuit, 2011
Education:
University of Minnesota Law School, Minneapolis, Minnesota

J.D.
Honors: magna cum laude
Honors: National Moot Court Director
Honors: Best Respondent's Brief Award

University of Wisconsin, Madison, Madison, Wisconsin

B.A.
Honors: Dean's List
Major: Finance
Major: Business Administration
Professional Memberships and Achievements:
Wisconsin Association for Justice, Member Director
Outagamie County Bar Association
Wisconsin County Bar Association
American Association for Justice, Member
Winnebago County Bar Association
Wisconsin Association of Criminal Defense Lawyers, Former Director
---
Attorney Jeffrey T. Oswald
I have lived in Appleton, Wisconsin my entire life other than attending college in Madison and law school in Chicago. I started my own law practice within the first year of graduating from law school, and continue to work with my same partners at our law firm Hammett, Bellin & Oswald, LLC. I am proud of the quality of individuals representing our law firm and am happy that we have helped so many people over the years.
I am an active member of our community and serve in many different ways. I have been active on various Boards including as Treasurer of the Boys & Girls Club, President of Rebuilding Together-Fox-Valley, and member of Emerging Leaders of the United Way. I am also active in our local parish and enjoy coaching youth basketball.
Bar Admissions:
Education:
Illinois Institute of Technology Chicago-Kent College of Law, Chicago, Illinois

J.D. - 1996
Honors: 1st Place, Outstanding Overall Performance, Moot Court, 1995
Honors: Academic Achievement Award, Highest Grade in Appellate Advocacy, 1995
Honors: Academic Achievement Award, Highest Grade in Property, 1994

University of Wisconsin, Madison, Wisconsin
Professional Memberships and Achievements:
State Bar of Wisconsin, 1996 to Present
Wisconsin Association of Criminal Defense Lawyers, 2000 to Present
National College of DUI Defense, 2012 to Present
Outagamie County Bar Association, 1977 to Present
Winnebago County Bar Association, 1977 to Present
National Association of Criminal Defense Lawyers, 2005 to Present
---
Attorney Amy L. Menzel
Attorney Menzel has been with the firm since 2012. She primarily focuses on Criminal Defense, Family Law and Personal Injury Litigation. She has extensive experience working on Criminal Cases that arise as part of a Family Court dispute and can guide her clients through both processes without the need for a separate attorney. She also has specialized knowledge in Juvenile Law and represents Juveniles and, if needed, their family members in court. She has extensive courtroom and jury trial experience and is a skilled litigator.
 
Originally from Antigo, Wisconsin, she graduated from Antigo High School and then received her bachelor's degree from Lawrence University in Appleton. She attended Law School at Marquette University and earned her Juris Doctorate in 2006.
 
Attorney Menzel knows that when someone comes to her for legal services, that person is likely at the lowest point in their life, due to a wrongful allegation, terrible situation or unfortunate accident. She is truly committed to helping all of her clients receive the best possible outcome.
Bar Admissions:
Wisconsin, 2006
U.S. District Court Eastern District of Wisconsin, 2006
Education:
Marquette University Law School, Milwaukee, Wisconsin
Lawrence University, Appleton, Wisconsin

B.A. - 2003
Major: Government
Professional Memberships and Achievements:
Wisconsin Association of Criminal Defense Lawyers, Member, Present
National Association of Criminal Defense Attorneys, Member, Present
Wisconsin Association for Justice, Board Member, Present
Winnebago County Bar Association, Member, Present
Outagamie County Bar Association, Member, Present