« Back to Results
Alpert & Fellows, LLP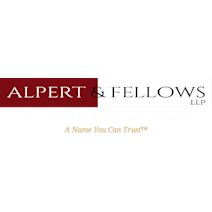 Offering Compassionate Legal Help Since 1976
Some of the most challenging and emotionally daunting tasks coincide with legal action. When you should be caring for your own health and well-being, you instead are burdened by an opposing party in a lawsuit for just compensation for your injuries or an appeal Social Security Disability benefits when your claim has been denied and you cannot work.
Having an attorney who understands both your legal and personal challenges can help you move forward on your path to recovery. At Alpert & Fellows, L.L.P., we advocate for you.
We believe in hands-on service and personal representation. When you consult with us, you'll get a response back from an actual attorney.
Our firm serves personal injury and family law clients throughout Manitowoc, Green Bay and the Sheboygan. We have more than 35 years of experience behind us, and as a result, we have an intimate understanding of the challenges faced in these cases. We work diligently to shoulder our clients' legal burdens so they can focus their attention on more important personal matters.
Contact us today if you need legal assistance with any of the following:
Car Accidents
Truck Accidents
Motorcycle Accidents
Bicycle & Pedestrian Accidents
Drunk Driving Accidents
Dangerous Property Conditions/Premises Liability
Slip-and-Fall Accidents
Dog Bite Injuries
Dangerous or Defective Products
Nursing Home & Group Home Injuries
Children's Personal Injury Claims
Worker's Compensation & Third-Party Liability
Catastrophic Injuries
Wrongful Death
Spinal Cord Injury
Traumatic Brain Injury (TBI)
Help With Car Repairs/Property Damage
Insurance Issues & Disputes
Uninsured & Underinsured Motorist Claims
Mesothelioma
Social Security Disability (SSD)
Call Alpert & Fellows today at 920-202-8668 to arrange your free initial consultation.
Attorney Jordan Blad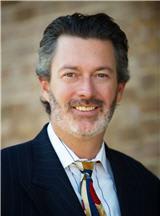 Jurisdictions:
Education:
University of Minnesota Law School, Minneapolis, Minnesota
University of Miami
Professional Memberships and Achievements:
Manitowoc County Bar Association, Member
Wisconsin Academy of Trial Lawyers, Member
American Association for Justice, Member
Manitowoc Domestic Violence Center, Board of Directors
Lakeshore Technical College, Paralegal Advisory Board
---
Attorney D. Tyler Fellows
Jurisdictions:
Wisconsin, 1995
U.S. District Court Eastern District of Wisconsin, 1995
U.S. District Court Western District of Wisconsin, 1995
Education:
Valparaiso University School of Law, Valparaiso, Indiana
Valparaiso University, Indiana
Professional Memberships and Achievements:
American Bar Association, Member
State Bar of Wisconsin, Member
Manitowoc County Bar Association, Member
Manitowoc County Domestic Violence Center, Board of Directors
Shipbuilders Credit Union
Lakeshore Investment & Tax Service
Winnebago County District Attorney's Office
---
Attorney Jacqueline L Sehloff
Bar Admissions:
Sheboygan Office
1431 North 8th Street
Suite 3
Sheboygan, WI 53081
Green Bay Office
414 East Walnut #110
Green Bay, WI 54301