« Back to Results
Helbing Law Office, LLC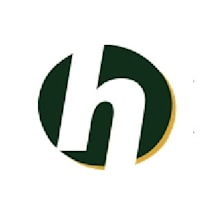 Explore All Your Options With A Lawyer You Can Trust
At our firm, we want to pull you out of the financial problems in which you find yourself. We want to help end the stress by seeking a discharge or reorganization of your debt through a bankruptcy filing. In addition, in Wisconsin, you also have the option of a Section 128 filing, a three-year payment plan alternative where debts can be resolved with little or no damage to your credit rating.
Serious financial problems can occur without warning. A sudden layoff or medical problem can put you on the brink of financial disaster.
No matter how bleak things may look, remember that you have options. At the Helbing Law Office, LLC, we help people secure the debt relief they need through Chapter 7 and Chapter 13 bankruptcy filings. We also provide information and guidance on how student loans are treated in the different types of bankruptcy.
Contact us today if you need legal assistance with any of the following:
If you are struggling with debt and looking for a way out, we are here to help you explore your options, including Chapter 7 and Chapter 13 bankruptcy. For more information, or to schedule an appointment with an experienced bankruptcy lawyer, please contact us today at 920-955-3688 to arrange your free initial consultation.
Attorney Timothy J. Helbing
I was born and raised in Janesville, WI, and received my undergraduate degree from Edgewood College in 1996. I earned my law degree from Hamline University School of Law in 2000.
I own and operate the Helbing Law Office, with offices in both Appleton and Green Bay, where my practice is dedicated to representing individuals and small business debtors in Chapter 7 and Chapter 13 bankruptcies and other debt relief programs.
I chose this area of practice because I truly believe that bad things happen to good people. I want to help those individuals in the Fox Valley and Northeast Wisconsin community who are struggling with financial problems and provide much needed assistance to begin a happier and healthier financial life.
When I am not in the office, you will most likely find me spending time with my two amazing sons, Tyler and Alex, or at an area youth soccer game or the dojo, where I have earned the rank of Nidan (second degree black belt) in Shuri Te Jujitsu and certified instructor in Inayan System 3 Eskrima.
Bar Admissions:
Minnesota, 2000
Wisconsin, 2001
U.S. District Court District of Minnesota, 2000
U.S. District Court Eastern District of Wisconsin, 2001
U.S. District Court Western District of Wisconsin, 2001
Education:
Hamline University School of Law, St. Paul, Minnesota
Edgewood College, Madison, Wisconsin

B.S. - 1996
Major: Business Marketing
Appleton Office
477 South Nicolet Road
Suite 8
Appleton, WI 54914
Green Bay Office
211 North Broadway Street
Suite 208
Green Bay, WI 54303