« Back to Results
Crosta Law Office, PLLC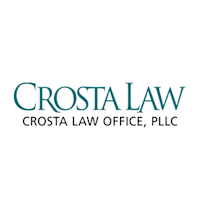 Construction Accident | Serving Normandy Park, WA
Assisting people in Normandy Park with their Washington Construction Accident issues.
Average Experience:
42 years
Seeking Justice through Truth and Accountability 
I am dedicated to seeking justice for each and every client and their family, through finding truth, responsibility and accountability. My extensive trial experience, both in State and Federal Court, adds tremendous value to the process of helping those who have been wronged or injured by the actions or negligence of others. I diligently represent my clients' interests while maintaining the highest standards of ethical conduct in obtaining exceptional outcomes. Mine is a "high touch" personal practice that brings successful outcomes done right.
My practice always strives to achieve the best possible result for every client and their family. My primary focus is plaintiff personal injury litigation with particular emphasis on construction site injuries. I also have extensive experience in vehicle crash litigation, premises liability, medical negligence, wrongful death, catastrophic injury and family law
Contact me today if you need legal assistance with any of the following:
Personal Injury
Plaintiff personal injury litigation (No recovery, no fee.)
Particular emphasis on construction site injuries– (see Stute Decision)
Motor vehicle crash litigation
Premises liability (slip and fall cases)
Medical negligence and mal practice
Wrongful death
Catastrophic injury cases
Family Law
Custody litigation
Dissolution
Complicated asset divisions
Support modifications
Call 206-603-2284 to arrange your free initial consultation.
Attorney Brad Crosta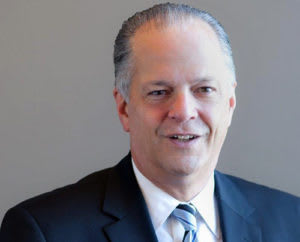 Brad has been very active over the years in coaching youth sports and supporting numerous community activities. He is an avid sports enthusiast and enjoys running, snow skiing and target shooting during his time off. As a 40 year member of University Presbyterian Church in Seattle, Washington, he has taken on many important roles and responsibilities, such as Sunday School teacher, numerous committee memberships, Elder and serving as President of the Board of Trustees. He served on the Board of Fire Commissioners, for King County Fire Protection District No. 2 which serves the Greater Highline, Burien and Normandy Park areas from 1990-1993. Brad is 40 year member of the University of Washington's Tyee Presidents Club and lives in the Three Tree Point neighborhood of Burien with his wife, Jann, and golden retriever, Polo.
Education:
University of Washington, B.A. in Economics, 1976, magna cum laude, Phi Beta Kappa.
University of Washington School of Law, Juris Doctorate, 1979