« Back to Results
Laurie G. Robertson, Washington Family Law Group, PLLC
Experienced. Aggressive. Affordable.
Selecting an effective divorce attorney is essential and can have a tremendous effect on the outcome of your case. Even though a divorce case may only last up to a year, the impact of the final orders can generally last for years after the case, if not an entire lifetime.
The necessity of choosing a Seattle divorce lawyer that you can trust, and one who is dedicated to your case, is crucial. Even more so if the divorce case involves custody, child visitation, support, paternity or legal separation. It is critical for you and your attorney to have a firm and positive working relationship.
Family law attorney, Laurie G. Robertson and our dedicated Seattle attorneys understand that your case will have a tremendous impact on your life, and the decisions that you make will be felt for years to come. It is for this reason that our primary goal is to provide you with the knowledge and resources necessary for you to make informed decisions on whether to resolve your case with negotiation or by taking it to court.
Contact us today if you need legal assistance with any of the following:
Family Law
Child Support
Custody & Visitation Rights
Divorce
Spousal Support
Support Order Modifications
Annulments
Military Family Law
Paternity
Father's Rights
Call Attorney Laurie Robertson today at 844-394-1531 to arrange your free initial consultation.
Attorney Laurie G. Robertson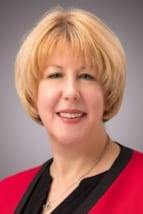 Laurie Robertson has been practicing family law since 1996. As a seasoned and aggressive divorce lawyer, she is extremely familiar with Washington state's complicated laws. She is a compassionate and caring attorney driven by results, and she knows her way around the court room.
Attorney Robertson's extensive experience and legal knowledge allow her to serve a range of client needs. Laurie earned her B.A in psychology at Rutgers University, New Jersey. She earned her J.D. at New York Law School in New York City. After law school, she relocated to Atlanta, Georgia and worked for a firm which focused on family law.
The firm had a contract with the state of Georgia, and Laurie represented both child support enforcement and child protective services county agencies as well as private clients. In late 2001, lured by family and the beautiful Pacific Northwest scenery, Laurie moved to the Seattle area, and in 2002 she was admitted to the WA State Bar.
For nearly three years, Attorney Robertson worked as a special project lawyer for Preston, Gates & Ellis. In 2006, Laurie joined Lutz Law Offices which focused primarily on family law. Laurie is a trained collaborative law attorney and experienced mediator. She has the resources and the experience to handle any type of divorce case, regardless of the complexity of the situation or the assets that may be involved.
Laurie has handled cases including divorce, child custody, adoption, child support, paternity, pre-nuptial agreements, parenting plans, modifying / enforcing orders, and more. She has represented clients in King County, Pierce County, Kitsap County, Thurston County, and Snohomish County. Laurie has experience in high conflict custody battles and complex asset distribution. Attorney Robertson truly understands the trauma that all clients face even in during divorce cases that may seem quite simple. She is committed to guiding her clients through these difficult and emotionally trying times.
Laurie enjoys spending time with her husband and son. She enjoys gardening, hiking, and baking. Laurie and her husband volunteer annually for fund raisers and other events to support hope worldwide. Laurie also volunteers as a mediator for Pierce County Center for dispute resolution.
Jurisdictions:
Admitted To The Bar:
Education:
New York Law School
Rutgers University
Professional Memberships and Achievements:
Washington State Bar Association
---
Attorney Sarah Elizabeth Hovland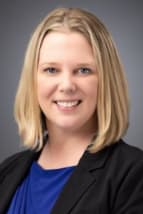 Sarah is a person (who happens to also be an attorney) fueled by compassion, curiosity, and the desire to see justice prevail. She started her path towards the legal profession at age 7 when she negotiated her first deal: to stay up past her bedtime. She did not win. Several decades later, she applied this and many other life lessons to the practice of law. In her spare time, you can find Sarah at the local dog park trying and failing to get her dog to fetch a tennis ball, playing on the water, listening to music, travelling around this beautiful state of ours, and sleeping.
Jurisdictions:
Admitted To The Bar:
Washington, 2010
United States District Court, Western District of Washington, 2014
Education:
University of Warwick School of Law, England, 2009

L.L.M.
Graduated with Distinction, Masters of Law in International Development Law

Gonzaga University School of Law, 2008

J.D
Dean's Academic Honors List, 2008
Vice President, International Law Society, 2007-2008
Legal Internship, Irish Business and Employer's Confederation, Dublin, Ireland, 2007
Study Abroad, International Media Law Program, London, England, 2006
Professional Memberships and Achievements:
Washington State Bar Association
King, Snohomish, Pierce and Thurston County Bar Associations
Pro Bono Activities and Awards:
Pro Bono award: 2012 and 2013, pro bono award, Washington State Bar Association
Outstanding Volunteer: named Outstanding Volunteer, Unemployment Law Project, 2011
---
Attorney Michael Robert Rivers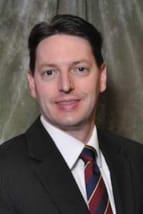 Jurisdictions:
Washington
Kentucky
New York
Admitted To The Bar:
Washington State, 2017
Kentucky State, 2002
New York State, 2000
Education:
University of Dayton School of Law

J.D.
Delta Phi Legal Honor Fraternity, Member and Treasurer

State University of New York at Buffalo

B.A. Dual Major: Accounting and Financial Analysis
Cum Laude
National Golden Key Society
University of Buffalo Accounting Association
Professional Memberships and Achievements:
Washington State Bar Association
King County Bar Association
New York Bar Association
Legal and Community Engagement:
Housing Justice Project, 2017 - Present

Assisted low-income individuals in danger of losing their residences

Genesee County Legal Assistance Corporation, 2016 - 2017

Administered multi-attorney assignment program to represent clients when the county public defender's office had a conflict

Regional Mock Trial Competition, 2015 - 2017

Presided as Judge for the regional preliminary and final rounds of competition

Chamber of Commerce Board of Directors, 2012 - 2017

Chairman Secretary
Participated in hiring committee in interviewing and hiring new president for the Chamber of Commerce after a national search
Provided guidance as the Chamber transitioned from renting office space to purchasing and renovating new offices and visitor's center

Richmond Memorial Library Board of Trustees, 2013 - 2017

Served as President, Vice President, and Deputy Treasurer
Hired new library director who has expanded and modernized the library's offerings
Supported library director in reviewing and honing the budget based on current offerings and expected requests of patrons
Assisted grounds committee to remodel and enhance parking for safety of children and handicapped library users

United Way of Genesee County Board of Directors, 2014 - 2017

Served as President and Vice President
Supported director in altering local United Way's funding of charities of last resort to programs more focused on prevention and education
Interviewed local charities and allocated funds to best serve the needs of the community based on updated long-term mission

Rotary Club of Batavia Board of Directors, 2010 - 2017
Genesee Symphony Orchestra Board of Directors, 2010 - 2014
Laurie is an incredible divorce lawyer! She did an amazing job with my divorce, and it was a real dog fight the whole way. She is a true fighter. And you can tell that she really cares about her family law clients and the results that she achieves for them. My ex was a vindictive nightmare who cared more about hurting me than her own children. Laurie tirelessly fought on my behalf. And, when my ex refused to even be remotely reasonable at trial, we just pushed forward to trial. Laurie did an absolutely Amazing job at trial. I felt like we were way better prepared and fought smarter at every turn. The end result? I basically got everything that was really important to me at trial. I am truly thrilled with the job that Laurie did and cannot say enough about her or her team. Highly recommended!!!!!
- John
---
Sarah has been guiding me through my divorce process and has done an excellent job. She demonstrated that she has a deep knowledge of the law and was well prepared during the entire process. She helped me to remain calm and provided good advice for most of my lengthy divorce even when the other party had absurd demands. It is refreshing to see a lawyer that cares about what is best for her client. Great lawyer and a good person.
- Juan
---
We came to Laurie after hiring another attorney that we were very unsatisfied with. He would not answer our emails, calls or make time to communicate at all! He had rave reviews at first glance, but if you starting digging in you could see others complain about his communication issues. Be careful when looking for an attorney it is scary out there. Anyway, I don't know where to begin! When we hired Laurie she stepped right in and within days made great strides in our case. We are so pleased with Laurie I wish we could give her more than five stars! Laurie answered all of our questions clearly, completely, and demonstrated complete knowledge of the case. She truly reads everything you bring her and absolutely understands all the intricacies that are involved. She is truly fantastic! I can't say enough good things about Laurie. She is respectful, kind and understanding. Laurie is always prompt in her communication and thorough with her explanations. She has taken a big weight off of our shoulders. I don't think there are many out there but we know that we finally found a great attorney. I love her she is awesome! My family loves her also because I am not so stressed out anymore. Thank you Laurie for all you do! You do make a difference and we are happy and relieved when we see you!
- Cindy
---
Sarah helped guide and advise me through one of the most difficult chapters of my life. She is very firm and no nonsense. In these situations, that's what's called for. She helped me escape a bad situation. I have a life again. My life. I have nothing but a positive future to continue building. It was a long and hard journey. I am so thankful to be on the other side. Thank you for helping me through!
- Roz
---
Laurie has worked on my very challenging and contentious divorce and I could not have asked for a better family law attorney. She was able to handle all of the twists and turns of my case with ease. I highly recommend Laurie to anyone looking for an excellent, ethical and hard working counselor.
- Chandler
---
My lawyer guided me through a very challenging time in my life when I was going through my divorce. She worked hard and explained every step of the way what was going on so I could understand the process. I was very happy with her work.
- Barbel
---
I found Sarah via a google search of which she had already come highly recommended. After our initial consultation I knew she was the lawyer I wanted to work with. Sarah is extremely knowledgeable and very seasoned in the court room. Although my case lasted longer than what I preferred she delivered the exact end results I was trying to accomplish. I would definitely recommend Sarah and use her myself again in the future as needed! She is an amazing lawyer who kept me filled in throughout the entire process.
- Annie
---
After having a really bad experience working with another lawyer on my child custody case, I was happy to have found Sarah. From our initial consultation, it was clear that she was knowledgeable, organized, and most importantly, easy to talk to. It was also clear that she was an advocate for me and my child. She did an exceptional job helping me understand the entire process and was working hard to make my case as strong as possible: two things that my previous lawyer was not doing. Throughout the entire process, which took much longer than any of us anticipated, she remained positive yet realistic. I appreciated her honesty and counsel on difficult matters. In the event I need a lawyer in the future, I would without a doubt choose Sarah again.
- Daniel