« Back to Results
Clement Law Center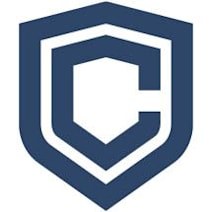 Experienced And Qualified In Divorce And Custody Matters
We have served families around the greater Seattle-Tacoma area for more than 30 years. Our firm is also recognized and highly rated by our peers and clients. We take pride in our commendations, but even more so in the outcomes we obtain for our clients. You are important to us, and we are dedicated to protecting your best interests.
Our attorneys provide compassionate counsel, but we are aggressive advocates when we need to be. If it is necessary to take your legal matter to court, our trial lawyers are prepared.
Contact us today if you need legal assistance with any of the following:
High Net Worth Divorce
Contested And Uncontested Divorce
Child Custody Issues, Including Visitation And Relocation
Spousal Maintenance Or Alimony Agreements
Property And Asset Division Challenges
Same-Sex Marriage And Partnership Matters
Call our offices in Federal Way, Seattle or Bellevue at 253-357-5395 to discuss how Clement Law Center can help you with your family law concerns, including out-of-state custody matters and parenting plan modifications. We offer a free 30-minute initial consultation and accept all major credit cards.
Attorney Bruce Clement
If you are looking for a great attorney, call Bruce Clement. In 2007 he was interviewed on both ABC News and Good Morning America. Mr. Clement has dedicated his career to providing the highest quality legal representation for his clients. He has tried jury and non-jury trials in 22 counties in Washington State, and is the author of numerous articles and news columns on a wide variety of legal subjects. His focus has been on doing all he can to advance and protect his clients' interests.
Bruce Clement was born and raised in Yakima Washington, graduating from Eisenhower High School. He interrupted his college education to serve two years in the Peace Corps (Philippines), and then returned to complete his college education at the University of Washington, where he received his BA in Political Science with honors. While in undergraduate school he attended classes during the day; worked the night shift 40 hours a week in downtown Seattle; and did his homework on the weekends.
In law school at the UW, Mr. Clement was selected to be a member of the Washington Law Review. As a student he published a case note and Comment, and served on the Law Review Board as Casenote Editor. During law school he served in the ROTC. Upon graduation from law school he was given the Distinguished Military Student award, commissioned as a Second Lieutenant in the Signal Corps, and transferred to the JAG Corps three years later.
He worked in the State Attorney General's Office for 17 years before moving to private practice. In the AGO he handled hundreds of child abuse and neglect cases for DSHS, and for two years was its lead trainer for caseworkers on the law of child abuse. He also conducted state-wide training for prosecutors, and received an award for this work from the Washington State Prosecutors Association.
In private practice Bruce Clement has dedicated his professional life to providing the highest quality legal services to his clients. His busy family law practice includes many cases which involve multiple states or foreign countries. He proudly served 27 years in the US Army Reserve, retiring as a Lt. Col. For 27 years he helped staff and manage a walk in legal clinic at Fort Lewis, WA on weekends for soldiers and dependents. Many of his current clients include service members and dependents of the Army, Navy, Air Force, Coast Guard and Marine Corps. He offers a 25% discount on fees for members of the armed forces and their dependents.
Bruce Clement is admitted to practice in Washington and New York States, the Eastern and Western Washington Federal District Courts, the 6th and 9th U.S. Federal Circuit Courts, the U.S. Court of Military Appeals, and the United States Supreme Court. He is a former Assistant Washington State Attorney General, and retired Lt. Col. from the U.S. Army Judge Advocate General (JAG) Corps.
Contact Bruce Clement today for a free 1/2 hour consultation to discuss your legal matter.
---
Attorney Desmond Kolke
Desmond Kolke joined the team at Clement Law Center after being a solo practitioner for over 25 years.  He has brought his valuable experience in court, including countless motions and trials. His reputation with judges and attorneys is excellent. He shares with us his mission statement, one that he has strived to live up to for all these years: "Making wrongs right in life's matters." 
Experience counts. Family law cases involve the most important people a client's life.  Desmond has represented hundreds of clients in the most important and emotionally charged legal matters possible. He understands that clients have a right to experienced and knowledgeable representation in Court. Desmond knows how to fight and protect the rights of clients and their loved ones.
Desmond is totally committed to his clients. His clients and their families greatly appreciate his skill and honesty. They always know the status of their case and their realistic options.  Clients and legal professionals appreciate the fact that Desmond is focused, respectful, and courteous. These personal traits carry over into his conversations, negotiations, and court appearances.  
If your case can be settled favorably, Desmond's straightforward approach achieves wonderful results. But not all cases can be resolved through negotiation. In such cases, Desmond's impressive experience at trial is priceless. Desmond will emphasize the key facts, expose the weak points in your opponent's case, and help you successfully present your case to the Judge. 
Desmond looks forward to making wrongs right – in your life's matters.
---