Park & Park, PC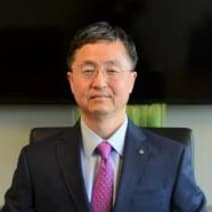 Helping Injured Workers Get The Compensation They Need
If you have been seriously injured on the job and this prevents you from returning to work for a significant period, it is probably crucial for you to collect workers' compensation benefits. The insurance coverage carried by your employer may be available to cover all necessary medical care associated with your injury and also replace a portion of your lost earnings. In addition, in certain cases, you may be entitled to compensation for a disability that may be permanent.
Our firm provides each client with attentive legal counsel. We provide experienced workers' compensation and personal injury representation in Virginia, Maryland and Washington, D.C. Our team is prepared to address your concerns and answer your questions.
Contact us today if you need legal assistance with any of the following:
Workers' compensation
Personal injury
Property Accidents
Park & Park makes legal counsel accessible by providing you with flexible appointment options and a free initial consultation. We have represented the injured for more the two decades, and we will aggressively advocate on your behalf. Call Park & Park, P.C. today at 703-291-1839 to arrange your free initial consultation.
Attorney Gregory J. Park
Bar Admissions:
Virginia, 1993
District of Columbia, 1995
New York, 1993
Maryland, 2001
Education:
Temple University School of Law, Philadelphia, Pennsylvania
Carnegie Mellon University, Pittsburgh, Pennsylvania
Professional Memberships and Achievements:
Virginia Trial Lawyers' Association
American Inns of Court
Languages Spoken:
I am writing to you today to express my gratitude and appreciation for the help you provided to me and my family during a very difficult trying time in my life. I was injured at work and assumed that my employer would do the right thing and stand by me and provide me with the needed medical care and financial support expected. I struggled daily for months endlessly calling and emailing my employer's insurance company to authorize and provide me the proper edical care I needed and to pay me my weekly wage as I tried to get better. They fought me every step of the way, denying my medical care and refusing to pay me or cover any of my expenses.
After months of pain, anger and frustration I was at my wits end and thought there was nowhere to go and no one to turn to. That was when I was introduced to Mr. Park. From the very first day I met him he put me at ease explaining to my wife and myself that what we were experiencing was a standard practice of insurance companies to wear us down and force us to drop our case. He reassured us that he would start that day and contact the insurance company let them know that they were dealing him now and things would be different.
Within the first week I received appointments for medical care previously denied to me for months and I started receiving my weekly pay checks and all the back pay I was owed. Mr. Park worked closely with me reassuring me and my family that the process takes time but the law is on our side and to not worry. He kept me focused on getting better and how to handle my frustration and anger keeping me and my family together while we worked through this whole ordeal.
As my case proceeded, Mr. Park was in regular contact, keeping me informed of all progress and to ensure that the insurance company lived up to their responsibilities and to hold them accountable when they tried to delay or withhold any of my medical care or pay. Finally after many months Mr. Park was able to force the insurance company to the bargaining table. Mr. Park, with his many years of experience and acumen in workman's compensation law and with dealing with adversarial insurance companies, was able to negotiate large settlement that was both just and fair.
I can't thank Mr. Park and his law firm enough for the way he kept me together working through this long frustrating and painful process. Without Mr. Park's compassion, dedication, tenaciousness I am not sure whether I would have survived this ordeal. As my family and I put the pieces of our lives back together I am grateful and thankful I had Mr. Park working for and looking out for me. Thank You Mr. Park.
- Anthony Y.
---
I would like to say thanks to Mr. Park and his staff for handling my Workmen's Comp case. They treated me with much compassion and understanding throughout the many months of me not knowing my future. He always would have reassuring advice on my many phone calls. I would recommend his law firm with five star ratings on every aspect of my case. Mr Park is a standup guy who will fight for his clients to recieve the best possible outcome. Thanks Mr Park we did good. I will stay in touch.And Thanks again.
- John B.
Since 1997, the "Lead Counsel Verified" status has been granted to attorneys who possess:

The Right Professional Experience
A Spotless Record
The following attorneys at this firm are Lead Counsel Verified: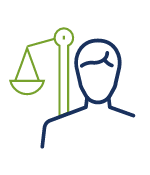 Gregory J. Park
This attorney is Lead Counsel Verified in the following practice areas:
| Practice Area | Year |
| --- | --- |
| Workers' Compensation | Since 2015 |
| Practice Area | Year |
| --- | --- |
| Workers' Compensation | Since 2015 |
For Attorneys:
Download Lead Counsel Badge