Law Offices of Amy K. Butler Esq., PLLC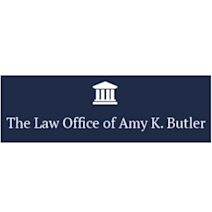 Family Law | Serving Montpelier, VT
Law Offices of Amy K. Butler Esq., PLLC helps Montpelier clients with their Family needs.
Average Experience:
21 years
Personal and Professional Legal Services
At The Law Office of Amy K. Butler, Esquire, PLLC, I offer personalized and professional legal representation. Based out of a small firm in central Vermont, I provide the best of both worlds: advanced legal skills and one-on-one support from your lawyer.
As your attorney, I offer commonsense representation for a range of situations, in the areas of divorce and bankruptcy.
I want to relieve as much anxiety as possible for you. My goal is to make sure you know what to expect each step of the way – from the initial "game plan" to the language I use in drafting to the procedures you can expect in court.
Family Law
Alimony
Child support
Second parent and stepparent adoption
Prenuptial agreements
Fathers' rights
Mothers' rights
Parental rights and responsibilities
Establishment of paternity
Property division
Legal separation
General family law matters
Call today at 802-371-0077 to arrange your initial consultation.
Attorney Amy K. Butler
Whether I am guiding you through family law issues, bankruptcy or a workplace harassment claim, I will never leave you in the dark. I will effectively communicate your legal options and potential outcomes.
My goal is to provide the legal services you need and do it efficiently. My approach is practical, and I remain sensitive to the overall goals of my representation. I will examine every element of your case, working to find the legal solution that makes the most sense for you and your situation.
Education:
Rutgers School of Law - Camden, Camden, New Jersey
Union and Berlin Elementary Schools
DePauw University

B.A.
Major: English Composition