You Need an Attorney when You are Injured by Another's Negligence
Insurance Companies Have Lawyers and You Should Too
One of the most devastating and unexpected circumstances can be to sustain injuries from an accident caused by the negligence of another individual. At The Carlson Law Firm, we make sure that each client is given the exceptional experience that they deserve. Your case will be more than just a number and therefore, we can invest our experience and skills into your legal issue. Our aim is to always seek maximum case results for every client we work with, no matter how easy or difficult their case appears.
Contact us today if you need legal assistance with any of the following:
Car/truck/motorcycle accidents
Asbestos
Dangerous drugs
Military Contractors
Plant explosions
Premises liability
Product liability
Sexual assault
Sports-related concussions
STD contradiction
Workplace injury
Wrongful Death
One of the first and most important actions to take after a personal injury occurs is to enlist a knowledgeable lawyer who can help you file a claim. In Texas, the statute of limitations is two years. This means that you have two years to file a personal injury claim for an accident you were involved in. Our firm encourages individuals to seek attorney counsel as soon as possible after an accident. Contact us for a free evaluation of your case so that we can provide you with the necessary information and help you take the best course of action.
Call Attorney Craig Carlson today at 210-598-8710 to arrange your free initial consultation.
Attorney Craig William Carlson
Jurisdictions:
Texas
Nebraska
Fifth Circuit Court of Appeals
Nebraska District Court
Texas Southern District/Bankruptcy Court
Texas Western District Court
U.S Army Court of Criminal Appeals
Education:
University of Nebraska College of Law, Lincoln, Nebraska, J.D.
University of Nebraska at Lincoln, B.A.S.
Professional Memberships and Achievements:
Texas Trial Lawyers Association, Member
American Association for Justice, Member
American Bar Association, Member
Bell County Bar Association, Member
Fort Hood Bar Association, Member
Christian Legal Society, Member
Million Dollar Advocates Forum, Member
Multi-Million Dollar Advocates Forum, Member
Association of Plaintiff Interstate Trucking Lawyers of America, Member
Association of the United States Army, Member
Served U.S. Army

U.S. Army JAG Corps, Fort Devens, Chief of Legal Assistance, Chief of U.S. Army Claims and Senior Trial Counsel, 1989 - 1992

U.S. Army JAG Corps, Fort Hood, Senior Trial Defense Counsel, 1992 - 1994
Verdicts & Settlements
Tractor gear shift cable failed causing injuries to client's knee and ankle.
After all bills paid, client received: $73,000
---
Commercial vehicle failed to yield the right of way and collided with client's motorcycle in nearly fatal accident, resulting in serious , multiple fractures and brain injuries.
After all bills paid, client received: $207,474
---
Client fell in workplace injury, with no protective equipment, causing serious brain injury.
After all bills paidClient received: $458,289
---
Commercial vehicle failed to stop at stop sign and rear ended client, injuring back.
After all bills paid, client received: $339,715
---
A pressure washer exploded, causing injury to client's face and shoulder
After all bills paid, client received: $267,863
---
Client was struck by another truck while driving a truck for his own place of employment, causing client vehicle to roll, causing injury to the client's back, head, face, ribs and spinal cord.
After all bills paid, client received: $470,456
---
Client struck by opposite traveling vehicle, which had crossed center line and slammed, head-on into clients' vehicle, resulting in shoulder and back injuries.
After all bills paid, client received: $256,437
---
Client's spouse bled to death in hospital despite treatable condition due to nursing negligence.
After all bills paid, client received: $150,969
---
Construction-related accident on property that was not adequately maintained resulting in client injuries, including serious nerve damage.
After all bills paid, client received: $156,999
---
Client fell, due to hazard at retail establishment, injuring hip, leg and shoulders.
After all bills paid, client received: $211,128
---
Client was rear-ended by an 18 wheeler truck driver, suffering back and neck injuries as well as fractures.
After all bills paid, client received: $384,015
Office Locations
Killeen Office:
400 W. Jasper Rd.
Killeen, TX 76542
Temple Office:
3000 S. 31st Street, Suite 410
Temple, TX 76502
Waco Office:
1105 Wooded Acres, Suite 300
Waco, TX 76710
Austin Office:
11606 North Interstate Highway 35
Austin, TX 78753
South Austin Office:
2800 S. IH-35, Suite 250
Austin, TX 78704
Round Rock Office:
1717 N. IH-35, Suite 305
Round Rock, TX 78664
Central San Antonio Office:
6100 Bandera Rd,. Suite 414
San Antonio, TX 78238
South San Antonio Office:
618 SW Military Dr.
San Antonio, TX 78221
Bryan Office:
1121 Briarcrest Drive, Suite 302
Bryan, TX 77802
Laredo Office:
5112 McPherson
Laredo, TX 78041
Office Locations
Since 1997, the "Lead Counsel Verified" status has been granted to attorneys who possess:

The Right Professional Experience
A Spotless Record
The following attorneys at this firm are Lead Counsel Verified: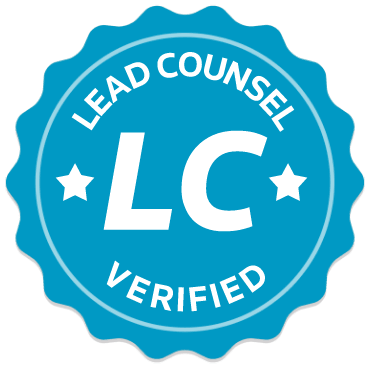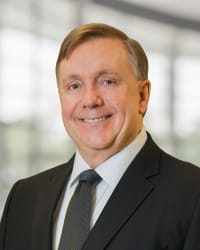 Craig W. Carlson
This attorney is Lead Counsel Verified in the following practice areas:
| Practice Area | Year |
| --- | --- |
| Personal Injury | Since 2015 |
| Practice Area | Year |
| --- | --- |
| Personal Injury | Since 2015 |
For Attorneys:
Download Lead Counsel Badge