Law Office of Lisa Richardson, P.C.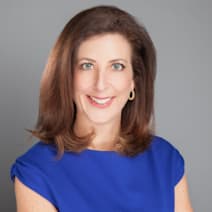 Quality, Sophisticated Family Law Legal Guidance
Attorney, mediator and community advocate in Round Rock, Texas, Lisa Richardson is committed to providing the best possible legal services in the Greater Williamson County area in a manner that is approachable, accessible and understandable to her clients.
Lisa sees her role as an educated, experienced advisor who counsels and educates her clients about the law, their options under the law, and the risks and benefits of those options so that her clients can make the best informed decisions to suit their individual situations.
While her focus is on family law, Lisa also has significant experience handling both contested and uncontested divorces, child custody determinations, child support enforcement cases, adoptions and terminations of parental rights in both Williamson County and Travis County.
Contact us today if you need legal assistance with any of the following:
Family Law
Mediation
Guardianship
Wills/Estate Planning
Probate
Call the Law Office of Lisa Richardson, P.C. today at 512-255-8900 to schedule your initial consultation.
Attorney Lisa Richardson
Lisa Richardson is an accomplished attorney and mediator. She has extensive litigation experience, as well as expertise in multi-party negotiation and mediation. Since 2008, her practice has centered on family law and mediation. Prior to that she spent 10 years as an Assistant Attorney General with the Office of the Attorney General litigating complex environmental issues in and around the State of Texas. Ms. Richardson represented various State Agencies in environmental matters. This included trial work, mediation and multi-party negotiations. Among her accomplishments were successful resolutions of cases involving drinking water, water quality, air pollution, municipal solid waste, hazardous waste, oil and gas, natural resource damages, and pesticide enforcement.
In her family law practice, Ms. Richardson works with her clients to find simple, practical and cost-effective solutions to complex divorce, custody, access, possession, and/or financial problems.
A respected leader in the legal community, Ms. Richardson has served as an officer and Member of the Board of the Texas Young Lawyers Association, served as a Board member through Immediate Past-President of the Williamson County Bar Association. Ms. Richardson is an active member of the Texas State Bar. With the State Bar she is a past Chair of the Law Focused Advisory Inc., Board of Directors and is past Chair of the State Bar Grievance Committee for her district. She is also a past Chair for the UT Environmental Law Clinic Advisory Board. In 2013 Ms. Richardson was named Woman Lawyer of the Year by the Williamson County Women Lawyers Section and in 2014 she received the Presidents' Award.
Ms. Richardson has presented on "Striking a Balance Between Your Work and Your Career" for Continuing Legal Education Courses and addressed the UT Environmental Law Clinic on Environmental Enforcement. Ms. Richardson enjoys being active in education. She presented a project called "R U Safe" to schools and other local groups aimed at alerting parents and children to issues such as online safety, cyberbullying, and sexting and recently she helped present a civics project called "I Was the First! Vote for Me!" to a few elementary schools in Williamson County.
Previously, Ms. Richardson was certified as an Independent Hearings Examiner by the Texas Education Agency and was a credentialed mediator from the Texas Mediation Credentialing Association.
Ms. Richardson is dedicated to serving the local community. She serves on the United Way Board of Directors for Williamson County. In Fall 2014, she will begin serving on the Board of Directors for the Round Rock Chamber of Commerce. Ms. Richardson is a past board member for Women Impacting the Nation and a past President of the Round Rock Volunteer Center (now part of the Round Rock Serving Center). She is a member of the Leadership Round Rock Committee for the Round Rock Chamber of Commerce and is active in her local PTA and other school related activities with her children.
Ms. Richardson received her Doctor of Jurisprudence from South Texas College of Law and her Bachelor of Arts from the University of Texas at Austin.