Gunnstaks Law Office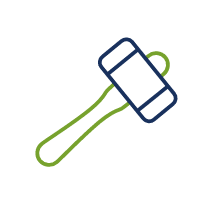 High-Profile, High-Conflict Texas Family Law Matters Since 1991
At Gunnstaks Law Office, in Plano, we are not afraid of challenging cases. Our firm always considers and often accepts complex and high-conflict divorce and family law cases other attorneys often reject. With offices in Dallas and Plano, we help also clients in Frisco, McKinney, Allen and The Colony resolve their most contentious family law disputes.
Contact Gunnstaks Law Office today if you need legal assistance with any of the following:
Family Law
Divorce
High Net-Worth Divorce
Hidden Assets
Property Division
Business Valuation
High-Profile Divorce
Child Custody
Enforcement
Post-Judgment Modification
Prenuptial & Postnuptial Agreements
Child Support
Same-Sex Divorce
Adoptions & Terminations
Paternity Suits
Exploring the civil alternatives to divorce litigation
Family law and divorce attorney C. "Luke" Gunnstaks is an aggressive and highly skilled litigator. When other family law lawyers shy away, our firm fights hard to protect our clients' interests. As an experienced family law attorney, Mr. Gunnstaks has won several high-profile landmark cases that helped shape Texas law on marital property division, child custody and support, and attorneys' fees.
Call Gunnstaks Law Office for a legal champion who will protect your interests and enforce your rights. For more information about our firm, call our law office at 972-845-8201.
Attorney C. Luke Gunnstaks
Certified Legal Specialties:
Board Certified in Family Law, Texas Board of Legal Specialization, 1996
Bar Admissions:
Texas, 1991
U.S. District Court Northern District of Texas, 1994
Education:
Southern Methodist University School of Law, Dallas, Texas

J.D. - 1990
Law Review: State Bar of Texas PDP 2007, Speaker,"215t Century Issues Dealing with Nontraditional Relationships: Dividing Property Between Unmarried Persons"

University of Florida, Gainesville, Florida

B.A. in History summa cum laude - 1973
Professional Memberships and Achievements:
Nation's Top One Percent by the National Association of Distinguished Counsel, Member
American Bar Association (Family, Litigation, and Entertainment/Sports Law Sections), Member
State Bar of Texas (Family and Entertainment/Sports Law Sections), Member
Dallas Bar Association (Family and Entertainment/Sports Law Sections), Member
The Association of Trial Lawyers of America (Family and Litigation Sections), Member
Honors and Awards:
Nation's Top One Percent by the National Association of Distinguished Counsel, 2015 - Present
Best Pop Band in Texas recipient: Vince Vance and the Valiants. Texas Music Award, 1982
Featured Performer: Jerry Lewis Muscular Dystrophy Telethon 1987, Atlantic City, N.J., representative for Trump Plaza (Sgt. Fury and the Valiant Allstars)
U.S. Marine Corps Ball, Irving, TX., 1987 (Sgt. Fury and the Valiant Allstars)
Hyatt Superdome, New Orleans, Crockett Cup Clash of Champions 1986 (Sgt. Fury and the Valiant Allstars)
New Orleans 1984 World's Fair Amphitheater (Vince Vance and the Valiants)
Most requested song in U.S.: "Bomb Iran," Vince Vance and the Valiants, 1980
2500 + assorted other Venues 1980-1988: Vince Vance and the Valiants, Sgt. Fury and the Valiant Allstars
Super Lawyers, Family Law, 2003 - 2009
College of the State Bar of Texas (Fellow, 1991)
I will be forever indebted to the Gunnstaks law firm for all that they have done for me and continue to do. When I came to see Luke 3 years ago (and still counting), I needed a powerhouse attorney that would be able to handle my divorce case; I had the case of a lifetime. He and his staff have stuck with my case when he probably could have, and should have, dropped me as a client long before now. He believes in my case and will see it through to the end regardless of the financial gain he should be receiving. Luke and his entire staff are very professional, very thorough, dedicated and invested in their cases. Luke does not come across as the typical lawyer type, but don't judge a book by its cover. Actually it is Luke's eccentric exterior appearance that I think makes him stand out and it shows when he is in the courtroom. I would never have been able to get through this ordeal without the support of Luke and his firm. Thank you!!!
Michele Bisconti. of McKinney, Tx.
---
"Luke has turned our case around. After going through a number of local attorneys who did not really help us, we have finally found an attorney and crew who really understand us and care about helping us. If your situation seems hopeless and you need somebody who can help, choose Luke! Thanks again for all your help. Two years ago, we were one signature away from losing our daughter, and now we are one signature away from having our daughter half the time!"
Tobias B. of Austin, Tx.
---
"Luke saved my family, he saved my kids lives!"
Former Client "MG" - Dallas, Tx.
---
"When I selected Luke; I was searching for a mouth piece; a law firm to expose the blatant misuse of the law by my former spouse. Representation by Gunnstaks Law Office allows me to team with Luke's brilliant knowledge of family law and the legal system. Luke is an expert at strategic planning and a master of depositions. The Gunnstaks team is extraordinary, personable and accessible. Luke and company have stuck with me through thick, thin and the incomprehensible."
Cameo R. - Dallas, TX