« Back to Results
Ted B. Lyon & Associates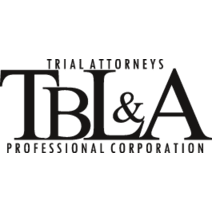 Our Mesquite Law Firm Serves the Entire Dallas-Fort Worth Metroplex
When the careless or reckless conduct of one party results in serious injuries to another, the injury victim has the right to seek fair compensation for his or her injuries. Insurance companies will go to great lengths to avoid their responsibility in these matters, and obtaining fair compensation can be an extremely difficult undertaking.
If you or a loved one has been seriously injured in an accident that occurred due to the negligence of another party, it is important that you seek the advice of a qualified attorney who understands the law and possesses the skill to protect your interests. At The Law Firm of Ted B. Lyon & Associates, our Mesquite personal injury lawyers represent clients in a broad range of complex car accidents, truck accidents and product liability claims.
Contact us today if you need legal assistance with any of the following:
Motor Vehicle Accidents
Truck Accidents
Work Injuries
Serious Injuries
Product Liability
Premises Liability
Medical Malpractice
Aviation Matters
Wrongful Death
Call Attorney Ted Lyon today at 469-225-0284 to arrange your free initial consultation.
Attorney Ted B. Lyon Jr.
Jurisdictions:
Texas, 1976
U.S. District Court Northern District of Texas, 1976
U.S. District Court Eastern District of Texas, 1984
U.S. District Court Southern District of Texas, 1993
U.S. Supreme Court, 1986
Education:
Southern Methodist University School of Law, Dallas, Texas
East Texas University

B.S. - 1972
Major: Political Science
Professional Memberships and Achievements:
Mesquite Bar Association, Treasurer, 1977; Secretary 1979; Vice President 1979; President 1980
American Bar Association, Member
State Bar of Texas, Member
Southern Trial Lawyers Association, Member
American Board of Trial Advocates, Member
Dallas Trial Lawyers Association, Board of Directors
Southern Trial Lawyers Association, Board of Directors
American Association for Justice, Member
Dallas Bar Foundation, Member
Litigation Counsel of America, Member
Texas Bar Foundation Young Democrats of America, Member
Verdicts
Cases tried before a jury and judgment entered. Records are on file in County of trial.
Smalley v. Koch Industries; Koch Pipeline-a wrongful death case
Waldrip v. U-Hall-a personal injury case
Wiles v. Ford Motor Company-a products liability case
Bjerke v. Pierce Mortuary
Kahl v. Licker-a wrongful death case
Knight v. Dr. Steele & East Texas Anesthesiology
Kenyon v. Jerry Mooty, Jr.-a personal injury case
Avance v. H.B. Zackry Co. et al.-an automobile accident case
Burns v. Caterpillar-a products liability case
Skrine v. Victory Gym & Fitness-a personal injury case
Castleman v. America's Favorite Chicken-a work injury case
Pinales v. HI LITE Industries-a chemical injury case
Ogburn v. Sanmina-SCI Corporation-a personal injury case
Dunlap v. Excel Corporation-a personal injury case
Settlements
City of Dallas v. Explorer Pipeline-a chemical spill case
Hickerson v. TXU et al.-a wrongful death case
Fernandez v. Texas Instruments-a personal injury case
Guillims v. Searle, Monsanto et al.-a pharmaceutical case
Martin v. Ford Motor Co.-a products liability case
Horner v. Bruce Hinkley, MD; Tenet Healthcare/Garland-a medical malpractice case
Flores v. MISD-a personal injury case
Kiss v. Wyeth, Inc.-a pharmaceutical case
Austin, et al. v. Montana Rail Link-a chemical spill case
Anderson v. General Motors et al.-a products liability case
Young v. Home Depot U.S.A., Inc.-a work injury case
Madden v. Wyeth, Inc.-a pharmaceutical case
Glover v. Bruce Hinkley, MD; Tenet Healthcare/Garland-a medical malpractice case
Hatmaker v. Bonnell, Inc. et al.-a personal injury case
Robbins v. Felicia M. Tillman, MD et al.-a medical malpractice case
Rodriguez v. Bruce Hinkley, MD; Tenet Healthcare/Garland-a medical malpractice case
Kinne v. LaPetite Academy, Inc.-a personal injury case
James Haley v. Luby's-a personal injury case
Cleaton v. Whitewater West et al.-a personal injury case
Elizalde v. Bruce Hinkley, MD; Tenet Healthcare/Garland-a medical malpractice case
Williams v. CoServe-a personal injury case
CADCO v. Thorson Co.-Southwest; Honeywell Intl.-a business litigation case
Upton v. Trillium Healthcare, Inc. & Sunflower Park-a medical malpractice case
Carpenter v. Charles Short/Charlie Short Builders-a work injury case
Humes v. Bruce Hinkley, MD; Tenet Healthcare/Garland-a medical malpractice case
Beaty v. Helicopter Ambulance Services-a personal injury case
Torres v. Bayer Pharmaceutical-a pharmaceutical case
Lopez v. Bayer Corporation-a pharmaceutical case
Rust v. Fidelity & Casualty Co. of New York-an insurance bad faith case
J. Smalley v. Koch Industries-a wrongful death case
Worbington v. Property Owners Purchasing Corp-a premise liability case
Smith v. Steel Erectors-a work injury case
Blackwell v. Turner Industries-an automobile accident case
Griffin v. Exel-a work injury case
Seybert v. Stephens-a personal injury case
Kerry v. The Landua Specialty Corp-an automobile accident case
McCray v. MONICA REIFEISS-an automobile accident case
Carroll v. Trammell Crow; Glidden-a chemical injury case
Smith v. Kanti Agrawal, MD-a medical malpractice case
Carns v. Gorges/Quik-To-Fix Foods, Inc.-a work injury case
Gamez v. Akin & Porter Produce, David Jenkins-an automobile accident case
Puls v. Columbia Hospital-a medical malpractice case