« Back to Results
Burress Law PLLC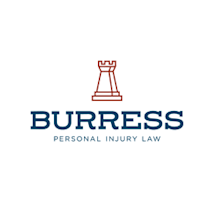 Small Personal Injury Law Firm That Earns Big Results
Founding attorney, Jason K. Burress works on every case, which allows us to achieve higher settlements and verdicts. In fact, we recently earned the seventh largest motor vehicle accident verdict in Texas in 2015. Jason dedicates his practice to helping serious personal injury victims of catastrophic 18 wheeler crashes, motorcycle wrecks and car crashes as well as victims of drunk drivers and dangerous or defective products.
Contact Burress Law PLLC today if you need legal assistance with any of the following:
Personal Injury
Motor Vehicle / 18-Wheeler Accidents
Catastrophic Injuries
Wrongful Death
Dram Shop
Products Liability
Premises liability
Dog Bites
Amusement And Water Park Accidents
Call Burress Law PLLC today at 214-726-0016 to arrange your free initial consultation.
Attorney Jason K. Burress
Over his career, Jason has managed hundreds of high-stakes cases involving personal injury and wrongful death with millions of dollars at risk. He previously served as trial counsel for numerous mid-size and Fortune 500 corporations including General Motors, Freightliner, AIG Excess and Casualty Level insured companies, Nissan Motor Company, Boston Scientific and Conoco-Phillips.
Education:
Southern Methodist University School of Law, 2002
Texas State University, B.B.A. in Management, 1996
Leadership McKinney Graduate – 2010
Professional Memberships and Achievements:
Best Personal Injury Lawyer - McKinney Courier Gazette (3 time recipient)
D Magazine Best Lawyers (3 time recipient)
Thompson Reuters Super Lawyers / Texas Rising Stars 5 time Recipient
Leadership McKinney Graduate – Class of 2010
State Bar of Texas
Collin County Bar Association
American Bar Association
Chairman of McKinney Economic Development Corporation (Board Member since 2015)
McKinney Community Development Corporation (2009-2013 – Vice Chairman for 2012-2013)
Chairman of McKinney Chamber of Commerce's Government and Legislative Issues Committee (2012-2013)
Texas Trial Lawyers Association
Gross Settlement: $4,792,500 Injury: Death.Case Description: 18-wheeler fatalityOur contingent fee arrangement with this client yielded attorneys' fees of $1,914,000.00 and $42,054.00 in litigation costs. We forwarded these costs and were reimbursed from the proceeds of the jury verdict, 2015
---
Gross Settlement: $947,725 Injury: Multiple orthopedic injuriesCase Description: Head-on collisionOur contingent fee arrangement with this client yielded attorneys' fees of $329,795.00 and $13,202.90 in litigation costs. We forwarded these costs and were reimbursed from the settlement, 2017
---
Gross Settlement: $2,000,000 Injury: Injury Case Description: 18 wheeler crash caused by out of service vehicle and tired commercial vehicle driver. Our contingent fee arrangement with this client yielded attorneys' fees of $700,000.00 and $24,270.00 in litigation costs. We forwarded these costs and were reimbursed from the proceeds of the jury verdict, 2018
---
Verdict: $3,655,130 (7th largest MVA verdict in Texas for 2015) Injury: Minor Traumatic Brain Injury (TBI) Case Description: February 4, 2015 Montoya v. Advanced Stimulation Technologies and Billy Duane Williams - An Ector County jury returned a $3,615,908 personal injury verdict in a side-impact crash against Billy Duane Williams and his employer, Advanced Stimulation Technologies, Inc. Our contingent fee arrangement with this client yielded attorneys' fees of $1,446,363.20 and $131,403.32 in litigation costs. We forwarded these costs and were reimbursed from the proceeds of the jury verdict, 2015
---
Gross Settlement: $815,000 Injury: Traumatic Brain Injury Case Description: Motorcycle wreck due to drunk driver Our contingent fee arrangement with this client yielded attorneys' fees of $306,000 and $31,412 in litigation costs. We forwarded these costs and were reimbursed from the settlement, 2013
---
Gross Settlement: $725,000.00 (Settled after 3 days of Jury Trial; Defendant's settlement offer before trial was $118,000)Injury: Minor Traumatic Brain InjuryCase Description: T-Bone collisionOur contingent fee arrangement with this client yielded attorneys' fees of $291,093.75 and $123,206.19 in litigation costs. We forwarded these costs and were reimbursed from the settlement, 2016
---
Gross Settlement: $1,010,000 Injury: DeathCase Description: Motorcycle wreck caused by careless driverOur contingent fee arrangement with this client yielded attorneys' fees of $400,000.00 and $4,070.45 in litigation costs. We forwarded these costs and were reimbursed from the proceeds of the jury verdict, 2016
---
Gross Settlement: $550,000 Injury: Mild Traumatic Brain injury and orthopedic injuriesCase Description: Faulty equipment injuryOur contingent fee arrangement with this client yielded attorneys' fees of $200,000 and $9,286.21 in litigation costs. We forwarded these costs and were reimbursed from the settlement, 2016