« Back to Results
Duffy Law Firm, PC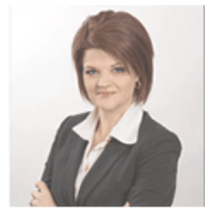 Contact a Texas Attorney Who Offers One-on-One Representation
Duffy Law Firm, PC is a diversified law practice to better suit the needs of her clients through all potential phases of their lives. Christina provides legal services related to family, civil, probate and estate planning matters.
Christina feels strongly about educating her clients by providing an honest and clear appraisal of the situation as presented to her, thereby allowing her client to make informed decisions. This also includes the use of flat fee billing thus granting clients the peace of mind that their attorney is not intentionally racking up legal expenses or causing unnecessary and costly delays.
Contact Christina Woods Law today if you need legal assistance with any of the following:
Divorce
Pre-And Post-Nuptial Agreements
Child Custody
Modifications and Enforcements

Child Support
Child Possession
Child Access

Child Protective Services' Cases
Attorney General Cases
Suit Affecting the Parent-Child Relationship
Establishing Paternity and Related Matters.
Christina's diverse background, involving her extensive education, small business ownership and personal life, make her an ideal candidate to address a wide range of legal matters. Christina grew up on the South Plains and received her Bachelors from Lubbock Christian University in Social Work before going on to Texas Tech University where she received her Doctorate of Jurisprudence and her Master in Public Administration. Christina opened her solo practice in Lubbock in March of 2013 and her satellite office in Levelland in December of 2014 and has two full time staff members. Christina has three children and three bonus children, which enables her to understand the complexities and dynamics of family law.
Call Duffy Law Firm, PC today at 806-712-2080 to arrange your initial consultation.
Attorney Profile
Attorney Christina L. Woods
Jurisdictions:
Education:
Lubbock Christian University, Bachelor of Social Work, May 2009
Texas Tech University, Master in Public Administration, May 2012
Texas Tech University School of Law, Doctorate of Jurisprudence, May 2012
Professional Memberships and Achievements:
Legal Aid Society of Lubbock, Board Member, 2015-Present
Hockley/Cochran County Bar Association, Member and Treasurer, 2014-Present
Texas Tech School of Law American Inns of Court, 2013-2015
Lubbock Area Bar Association, Member, 2013-Present
Lubbock County Young Lawyer Association, Member, 2013- Present
Office Locations
Lubbock Office
2507 79th Street, Suite B
Lubbock, Texas 79423 (Principle Office)
Levelland Office
202 Avenue H
Levelland, Texas 79336