Skillern Firm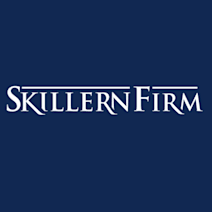 We Pride Ourselves On The Results We Have Achieved For Those We Help.
Divorce is a crucial turning point in many people's lives. The settlement you make during this time can have a powerful effect on the rest of your life. It's important to have the right representation on your side to fight for the things that are important to you. At Skillern Firm in Houston, the dedicated lawyers on our team truly care about what you're going through and are here to help you reach the best possible resolution in your divorce. Through negotiation or litigation, we are prepared to fight for what is best for you, so you can feel confident moving into the next phase of your life.
Our lawyers know that you cannot treat all divorce clients the same. A good lawyer will take the time to understand what makes your case unique, and a great lawyer will know how to fight for your needs. Despite what is at stake, we understand that these cases are delicate matters. We offer our clients our extensive experience in negotiation and mediation to help them settle things in an amicable and civil manner. However, if things are not going the way you need them to, we have what it takes to take your case to court.
Contact us today if you need legal assistance with any of the following:
It can help alleviate the stress of your situation to know where you stand. At your initial consultation, we will listen to your story and give you perspective on your options for moving forward.  Call 713-229-8855 today to arrange your initial consultation.
Attorney Matthew Skillern
Matthew A. Skillern is the founder and lead family law attorney at Skillern Firm. He is board-certified in family law by the Texas Board of Legal Specialization, an accomplishment that only 1% of family lawyers in Texas have achieved. Matthew is a strong trial lawyer with a record of success. He doesn't back down, even when faced with difficult child custody issues or contentious divorces.
Matthew believes that being an effective advocate requires being forceful when it comes to defending his clients' interests but also compassionate when helping them through the legal system. Although Matthew has been successfully litigating family law cases for years, he believes the courtroom is not the only place to resolve the complex and sensitive issues commonly found in family law matters. Recognizing that every client and case is different, Matthew advocates the use of negotiation and mediation to resolve marital and child custody disputes. If negotiation or mediation fail to resolve the issue, Matthew is more than willing to take the matter to trial.
Matthew grew up in Stafford, Texas, with humble beginnings. Upon graduation from high school, Matthew played football at Tyler Junior College and went on to graduate from Baylor University with a degree in political science. He obtained his Juris Doctor from South Texas College of Law Houston. Matthew is a first-generation college graduate, and often worked three jobs at once to finance his education. His tenacity, work ethic and drive are evident in his firm, case management and advocacy skills. While Matthew started his legal career as a prosecutor for the Smith County District Attorney's Office in Tyler, Texas, handling a wide range of criminal matters and trying cases to jury, upon moving home to Houston, Matthew switched to the other side of the courtroom, honing his trial and courtroom skills at one of Houston's premier criminal defense firms.
---
Attorney John Schmude
John Schmude is Board Certified in Family Law by the State Bar of Texas. John served as the Presiding Judge of the 247th Family District Court of Harris County, Texas from January 2015 through December 2018. As a Family District Court Judge, he disposed of more than 13,000 cases in every area of family law, including complex divorce cases, modifications, custody actions, adoptions, paternity suits and enforcements. As a judge, he presided over more than 400 contested family law bench trials, numerous jury trials and thousands of hearings. In the 2017 Houston Bar Association Poll, Judge Schmude was rated as either "Excellent" or "Very Good" by nearly three quarters or more of family law practitioners in every single judicial evaluation category. After his first year in office, his court disposed of more than 4,000 cases (more than any other family court in Harris County) and was recognized repeatedly as being the most efficient court in the County for electronic filing.
From 2017-2018, at the request of the Office of the Governor of the State of Texas, he served on a workgroup for the Judicial Commission for Children, Youth and Families, which was established by the Texas Supreme Court in 2007. In 2016, Judge Schmude was given the prestigious Family Protector Award from the Texas Home School Coalition in recognition for protecting innocent Texas families from the abuse of power through unlawful attacks in the courtroom.
Prior to his election to the bench, John served as the President of Schmude Law Firm, which handled cases primarily in the area of family law and business law. He also served as Vice President of a national bank and credit union consultant firm based in Houston for nearly seven years – advising financial institutions with asset sizes of more than a billion dollars. As a bank and credit union consultant, he handled internal audits, prepared financial institutions for state and federal compliance examinations, and wrote policies and procedures for banks and credit unions.
---
Attorney Robin Klein
Robin W. Klein is Board Certified in Family Law by the Texas Board of Legal Specialization, an accomplishment that only 1% of the family lawyers in Texas have achieved. She has been practicing family law, exclusively, for over 13 years, and is also trained in mediation.
As a single mom of two grown children, Robin understands the challenges that clients endure when faced with heart wrenching issues regarding children, divorce and financial struggles. Robin's passion for helping people and insight, works to guide her clients through the legal process by assisting them make decisions that will benefit them and their families now and in the future. Robin is dedicated to helping her clients get through the legal process so they can begin the next chapter of their life. She listens and will gives her cases and clients the attention they need. Robin has the experience and knowledge to look at each case individually and can often find creative solutions to conflicts regarding custody, possession and access, child support and property division.
Robin understands that some cases need to go to trial, however that is not always the best scenario when dealing with sensitive, personal issues in family law cases. Robin is very successful in negotiating a final resolution that benefits her clients and their family. She will help you do a risk assessment when developing your goals towards a temporary and/or final resolution.
---
Attorney Caitlin Thorpe
Caitlin attended South Texas College of Law and dedicated much of her law school curriculum to coursework that directly benefits our clients; representative coursework includes: family law; marital property; wills, trusts, and estates; mock trial; sexual orientation and the law; and family trial advocacy. Through her family law advocacy class, Caitlin learned directly from a sitting family court judge on how to handle a family law case from start to finish. Caitlin earned the highest grade in her family law course and received the CALI Excellence for the Future Award in her Sexual Orientation and the Law class for her seminar paper titled: "The Denial of Same Sex Marriage: A Takings Clause Approach." She also received the Dean's Merritt Scholarship in 2011, 2012 and 2013.
Caitlin represented South Texas College of Law nationally as a varsity advocate in both mock trial and moot court competitions. As an advocate and oralist (writer and speaker), Caitlin had the opportunity to compete at the Peter James Johnson Civil Rights Mock Trial Tournament hosted by St. John's University in New York, the 2013 August A. Rendings National Products Liability Moot Court Competition in Cincinnati, Ohio and the John Marshal Law School national Criminal Justice Trial Competition in Chicago Illinois. Through mock trial, Caitlin developed the oral and written advocacy skills necessary to win both in and outside of the courtroom.
Caitlin has been a dedicated member of Skillern Firm for 7 years. She joined the firm as the first Skillern Firm law clerk in May 2013 when the firm consisted of 2 lawyers. Caitlin had the benefit of developing her skill set directly under Mr. Skillern. He made sure she would be ready to hit the ground running the day she got her law license. Since then, she has never looked back and is truly a force to be reckoned with. While Matt and her do still work cases together sometimes, Caitlin has managed her own docket for years. She is well equipped to handle all typed of family law matters and assist you through the process. She most enjoys handling complex property matters and child custody modifications but is equipped to handle all subject matters in Family Law.
Caitlin has a passion for litigation but also understands that often times cases are best resolved in mediation or outside of Court. When working with Caitlin, you will immediately feel at ease and comforted because she truly does care about each of her clients. Check out her reviews on Avvo to read some of the things her clients have to say about her dedication to their case.
---
Attorney Kathleen LeFevre
Kathleen has exclusively practiced family law since her graduation from the University of Houston Law Center in 2012. In addition to divorce and child custody disputes, Kathleen's practice includes more niche issues, such as matters involving adult disabled children, international divorces, Hague implications, and same sex marriages. Kathleen is skilled in, and enjoys handling, large asset estate and complex property divisions, as well as enforcements for possession and access, child support and property.
Kathleen is experienced in settlement negotiations, mediation, hearings, and trial. Family law matters are extremely personal, and Kathleen believes that no case is "standard." It is her attention to the unique circumstances of each case that leads to success for her clients. While many good results come from mediation, sometimes circumstances require a hearing. Kathleen knows that creativity and an open mind have led to many resolutions that would never have happened inside a courtroom and are a much better result for all parties involved, including the children. Kathleen was adopted by her parents as an infant and this has played a large role in the joy she finds in helping families through difficult and often confusing times in the legal process.
Kathleen's background in finance and business is of benefit to her clients in helping them understand real word implications of an agreement on their day to day lives. She gives clients honest assessments of their circumstances and lets them decide from the options available to them. Kathleen and her clients work together to address liquidity, possible tax implications and cash flow concerns, as well as child related custody and possession issues. Together with her dedication to client participation and involvement, Kathleen strives to ensure that each client is an active member of their own case and is armed with the knowledge necessary for a successful mediation, hearing or trial. She believes every client deserves to be educated in their case and sees herself and her client as a team that will work together to prepare for both litigation and success after litigation.
Kathleen has been selected by her peers as a Houstonian Top Attorney in 2018, and as a Texas Rising Star attorney for 2019, 2020, and 2021. She has been involved in the LGBTQ community for a decade and is proud to support her LGBTQ clients through their family law journeys. 
---
Attorney Tina Floridia
Tina is passionate about advocacy. Her approach to family law matters is responsive, straightforward and client-focused. Tina possesses all the sincere language, confidence and zeal you would expect from a litigator raised in a strong Italian family. She deploys these traits at maximum effect. Clients love Tina because she is confident and efficient. She is a family law litigator with an impressive range of experience and knowledge.
Tina's interest in family law and advocacy began during her studies at the University of Houston-Clear Lake, where she received a Master of Science degree in education. This master's program focused on educational policy and developing coursework to assist teachers with being better educators. With her multidisciplinary background, Tina is able to adeptly handle the educator role that comes with being a strong family law advocate. Tina believes in educating her clients each step of the way so that they can make informed decisions about their matters. Tina also spent some time in the classroom helping educators implement programs, and it was during this time spent with children that she truly developed a passion for being the voice of others.
Tina attended South Texas College of Law Houston and focused her coursework on trial and advocacy. She represented South Texas as a varsity advocate in numerous mock trial and moot court national competitions. Tina, along with her mock trial teammates, brought a first place National Championship Title back to South Texas from the Peter J. Johnson National Civil Rights Trial Competition. She also received many advocacy awards during her time at South Texas College of Law Houston.
Tina emphasizes respect and amicability during her cases. She received her mediator's certificate from the Frank Evans Center for Dispute Resolution. Her training in mediation and dispute resolution allows Tina to advocate for her clients amicably and successfully. She has worked hard to hone her approach to conflict resolution and strives to assist families in fostering healthy co-parenting relationships rather than to adopt positions that could further alienate them.
---
Attorney Alexandria Gwyn Foster
Alexandria genuinely cares about her clients and has a passion for helping people, especially children. During her time at Loyola University College of Law, she focused her coursework on family law and criminal matters. Alexandria was the philanthropy chair of her service fraternity, Phi Alpha Delta, and won several service awards and national recognition for the chapter as a result of her dedication to local charities. During this time, she was selected for the Gillis Long Student Pro Bono Program and interned for Court Appointed Special Advocates (CASA). While at CASA, Alexandria helped the New Orleans chapter build a database to compare and track all children who have been in the foster care system for the last 20 years.
Alexandria honed her courtroom skills as a student practitioner in the Orleans Parish District Attorney's Office. Alexandria's time spent with CASA and the Orleans Parish District Attorney's Office inspired her to become a family law attorney. Upon moving to Texas, Alexandria joined a family law firm where she assisted with hearings, trials and mediations in Brazos, Brazoria, Grimes, Washington and Franklin Counties.
Alexandria prides herself on providing representation that is both professional and compassionate. She strives to handle matters amicably for her clients but, if necessary, is also ready to vigorously defend their interests in court. Alexandria understands that a family law dispute is often the most painful experience her clients will ever go through in their lives, and she approaches each case with compassion and concern.
---
Attorney Brooke Gonzales
Brooke is a focused and devoted advocate, who works diligently for her clients. Brooke began her career in family law as a law clerk for the firm during her studies at South Texas College of Law in Houston, Texas. Throughout law school, Brooke focused her study on family law matters, and excelled academically in her course work. She received accolades for her work.
Upon graduation from South Texas College of Law Houston and being admitted into the State Bar of Texas, Brooke began her position as an associate for the Skillern Firm. Brooke has worked alongside and trained with the partners and senior attorneys in the firm, allowing her to obtain a knowledgeable skillset early on in her career. Brooke focuses her practice on divorce, modifications, enforcements, child custody disputes, child support disputes, and marital agreements. Brooke takes a special interest in working directly with her client from the outset of the case through the final resolution. She has an eye for detail and the motivation to develop a keen understanding of the legal issue before her, no matter how big or small.
Brooke's upbringing inspired her to study and practice family law. In experiencing her parent's divorce at a young age, Brooke possesses the specific empathy needed to help her clients navigate through their own cases. Brooke understands that not one family is identical to another, so she brings focused attention and care to each case and client. Brooke is effective, detail-oriented, and prepared every step of the way. She wants her clients to be confident, whether it be in negotiations, mediations, or stepping inside the courtroom for hearings or trial.
Brooke studied psychology and philosophy at the University of Texas at San Antonio where she participated as a successful student-athlete graduating with high academic honors. With this experience, Brooke is able to prioritize and manage all aspects of each family law matter and excel in doing so. 
---
Attorney Stacy Kyle Sawyer
Stacy is a zealous advocate, dedicated to her clients and their well being.  While attending South Texas College of Law in Houston, Stacy joined Skillern Firm as a law clerk, and quickly became a valuable member of the team.  Stacy worked alongside, and trained under, the partners and senior members of the firm in all areas and aspects of family law.  After graduating from law school and being admitted to the State Bar of Texas, Stacy seamlessly transitioned from law clerk to associate attorney in the firm.  Stacy has a passion for helping families in transition, so family law is a natural fit for her.   With a combination of knowledge, dedication and compassion, Stacy works hard to guide her clients through the emotional rigors of family law proceedings, to help them achieve a desirable outcome. 
Stacy takes pride in being diligent, skilled and prepared. She distinguishes herself from other family law attorneys because she is in continual contact with her clients, to discuss goals and create a game plan.  This keeps matters on course and allows Stacy to prepare aggressively for hearings, arguments and negotiations. 
Stacy is a native of the Houston area, having been raised in Pearland. She is a graduate of Texas A&M University - College Station with a degree in Finance, which is of benefit to her clients when navigating complex property and asset divisions.  Hard work defines Stacy.  While at Texas A&M, Stacy worked numerous jobs, including as a server in the food service industry and a paralegal at a family law firm.  She credits her time working while she pursued her education, for her vast communication skills.  She prides herself not only on being a successful advocate and solutions oriented, but also being attentive to her clients emotional needs, and a good listener.  Stacy is confident, yet compassionate, relatable, and down to earth.  
Stacy graduated cum laude from South Texas College of Law and ranked in the Top %15 academically in her law school class.  She was editor of the Law Review.  Though her formal legal education is over, Stacy considers herself a continual student of the law.  She seeks every opportunity to gain further knowledge of the practice of family law and all of its nuisances.
Since 1997, the "Lead Counsel Verified" status has been granted to attorneys who possess:

The Right Professional Experience
A Spotless Record
The following attorneys at this firm are Lead Counsel Verified: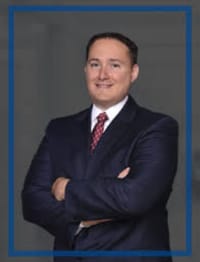 Matthew Skillern
This attorney is Lead Counsel Verified in the following practice areas:
| Practice Area | Year |
| --- | --- |
| Divorce | Since 2021 |
| Practice Area | Year |
| --- | --- |
| Divorce | Since 2021 |
For Attorneys:
Download Lead Counsel Badge