When It's All on The Line, You Want the Best Criminal Lawyer to Defend You
If you or a loved one have recently been arrested or are being investigated for a crime, odds are you're feeling stressed, anxious and scared. The uncertainty of what to do next when you've been accused of a criminal offense can be paralyzing - at a time when it is imperative you take immediate action.
First and foremost, it's important to remember that your case is far from over if you are arrested. The prosecution still has to build a convincing case against you and establish guilt beyond a reasonable doubt. During this time, you should be meeting with your defense lawyer regularly to plan your legal defense. Doing so gives you the best possible shot at overcoming this huge obstacle in your life and moving on.
The stakes couldn't be higher than when you face a criminal charge, which is why you should be wise in selecting a criminal defense attorney with the right experience, knowledge and background in resolving cases just like yours.
Contact us today if you need legal assistance with any of the following: 
Criminal Defense
Sex Crime Defense
Child Pornography
Child Solicitation
Drug Possession
White Collar Crimes
Shoplifing/Theft
DWI
Murder Defense
Assault & Family Violence
Title IX Defense
Call 713-574-1130 today to arrange your free initial consultation. 
­­­Attorney Neal Davis
Bar Admissions:
Texas, 1999
Texas Board of Legal Specialization Certification, 2009 Criminal Law
Education: 
University of Texas at Austin

Doctor of Jurisprudence/Juris Doctor (J.D.)

University of Southern California

B.A. in Spanish/Comparative Literature
Professional Memberships and Achievements: 
Board Certified, Criminal Law
Texas Board of Legal Specialization 2009-2020
AV Rated Attorney by Martindale-Hubbell 2015
Listed in Best Lawyers in America 2015-2020
Listed in Best Law Firms in America 2017-2020
Listed in Texas Super Lawyers 2011-2020
Languages Spoken: 
---
Attorney Tyler Brock
Since graduating from law school, Tyler Brock has defended all types of criminal cases, from misdemeanors to high-profile cases garnering international media attention. In law school, he clerked for a Harris County District Court judge and interned in the Felony Division of the Harris County District Attorney's Office. He has had the unique experience of seeing the criminal justice system from all perspectives-judicial, prosecution, and defense-both inside and outside of court.
A former high school teacher, Tyler has the unique ability to explain, in simple terms to a jury, even the most complex legal and factual matters. He understands people and knows how to talk to them. This has led to his proven track record of frequently obtaining dismissals, including in serious crimes such as sex offenses, and winning at trial.
As a testament to his excellence, he was named as a Texas Rising Star by Super Lawyer magazine (2018) in his first year of eligibility.
Forever grateful
Neal, I have been waiting a long time to send this to you! If it weren't for you, my life may have gone in a completely different direction. I am thankful for my trials. November 15, 2012 was the worst day of my life - and also the best day! I just didn't realize it at the time. That day turned my entire life in a direction I never expected. You had a lot to do with that - probably more than you realize. Thank you for everything! I will be forever grateful. Client's federal charges declined A.C. - Verified Customer   2020-06-25   Beaumont Overall Rating: 5.0 / 5
---
Forever In Your Debt
Words cannot describe my emotions right now. And words definitely cannot be conveyed in a message on how grateful I am for your hard work and time you men put into my case. I will Be forever in your debt. You men have allowed me to continue doing my job in raising my children and supporting family. Thank you Thank you Thank You!!!!! God is Great. Aggravated sex assault of a child. Grand jury returned a no bill and case was dismissed after our very thorough investigation. R.D. - Verified Customer   2018-11-02   Texas Overall Rating: 5.0 / 5
---
Neal Quickly Won My Case!!
Neal left no stone unturned in aquiring the details of my case. I was terrified before meeting Neal and his team. They took a personal interest in me as a client and each one would often reach out to me. I shopped around with several attorneys and chose Neal based on his proven track record ( of winning ). They were able to Quickly Return a No Bill On My Felony Family Violence Case. Neal Also fought to get me a bond set after i turned myself in and was facing several months of waiting in jail. I am thrilled to continue my life with this behind me. Thank You Neal And Ty Dismissed felony assault P.E. - Verified Customer   2018-01-05   Houston Overall Rating: 5.0 / 5
---
Felony case dismissed!
In March of 2017 I was charged with a felony. However, Neal and Ty were able to sift through the "reported" facts and produce the real facts. As a result, my case was completely dismissed by a grand jury. Neal and Ty really know what they're doing, and are passionate about their work. In my case, they aggressively went after the truth, and earned every penny. Anytime I had a question, I never felt uneasy about calling or texting Neal, Ty, or their staff. They made me feel like I was part of the team, which helped me cope with the stress of a felony charge. That charge could have ruined my life. My gun rights and my voting rights could have been taken away. Not to mention, my ability to find work could have been severely hampered. To Neal, Ty, and their staff, thank you, thank you, thank you!!! Dismissed assault case R.R. - Verified Customer   2018-01-05   Houston Overall Rating: 5.0 / 5

Since 1997, the "Lead Counsel Verified" status has been granted to attorneys who possess:

The Right Professional Experience
A Spotless Record
The following attorneys at this firm are Lead Counsel Verified: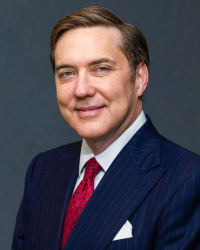 Neal Davis
This attorney is Lead Counsel Verified in the following practice areas:
| Practice Area | Year |
| --- | --- |
| Criminal Defense | Since 2021 |
| Practice Area | Year |
| --- | --- |
| Criminal Defense | Since 2021 |
For Attorneys:
Download Lead Counsel Badge