Protect Your Rights! Retain a Former
Prosecutor to Handle Your Case
It is important to retain an attorney as soon as you become aware that there is a criminal accusation or a criminal charge against you. An arrest can be a frightening experience. You have legal rights and it is important to protect them. The attorneys at the Mingledorff Law Firm are tenacious criminal defense attorneys with more than six decades of trial experience. Our depth of legal knowledge allows us to stand above other Houston law firms.
When you are arrested the authorities may ask to hear your side of the story. Don't answer them and ask for a lawyer. They may have information they are not sharing with you and can use what you say against you in criminal proceedings.
Contact The Mingledorff Law Firm today if you need legal assistance with any of the following:
Drunk Driving Defense/ DWI
Drug Charges
Juvenile Offenses
Crimes on School Property
Corporate Fraud
Medicare and Medicaid Fraud
Sex Crimes
Theft Crimes
Shoplifting
Burglary
Violent Crimes
Assault
Battery
Robbery
Expunctions
Motions to Revoke Probation
As an aggressive trial oriented law firm who works for you, we provide a level of efficient teamwork and personal service that is virtually unmatched among other Houston attorneys.
Call Attorney Kenneth Mingledorff today at 281-803-8675 to arrange your free initial consultation.
Attorney Profiles
Attorney Kenneth P. Mingledorff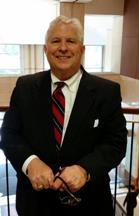 Jurisdictions:
Texas
Florida
U.S. Supreme Court
Education:
South Texas College of Law, Houston, Texas
University of Florida, Gainesville, Florida
Professional Memberships and Achievements:
State Bar of Texas
Boss of the Year: Houston Association of Legal Secretaries, 1986
Treatise on First Amendment: American Society of Composers Authors, 1979
Harris County, Texas Criminal Court, Special Judge, 1990 - Present
Harris County District Attorney's Office, Chief Prosecutor, 1982 - 1984
---
Attorney Judy P. Mingledorff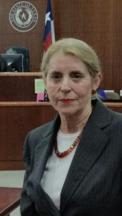 Jurisdictions:
Education:
University of Houston College of Law, Houston, Texas
University Of New Orleans, New Orleans, Louisiana
Professional Memberships and Achievements:
State Bar of Texas
Houston Bar Association
Harris County Bar
Appointed Special Prosecutor In Fort Bend County, Texas
First Woman Promoted To The Special Crimes Division In Houston