The Right Lawyer For Serious Criminal Charges
If you face criminal charges in Texas, an experienced attorney can protect your rights and your future. I am James Angelino, a criminal defense lawyer in Frisco, Texas, serving clients throughout the Metroplex. If you have run into trouble with the law, or you have been charged with DWI, assault or another criminal offense. The consequences of a conviction are harsh, but, rest assured, you are innocent until proven guilty in the eyes of the law. The steps you take at this moment will play a significant role in shaping your future.
Contact me today if you need legal assistance with any of the following:
Driving While Intoxicated (DWI)
Criminal Defense
Drug Offenses
Assault/Aggravated Assault
Robbery/Aggravated Robbery
Theft
Intoxicated Manslaughter
Grand Jury Investigations
Expunctions
Consequences Of A Criminal Conviction
Probation Violations
Burglary
Call 214-310-9196 today to arrange your free initial consultation.
Attorney James S. Angelino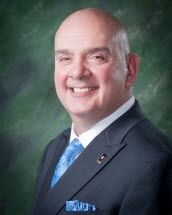 Bar Admissions:
Education:
Southern Methodist University School of Law, Dallas, Texas
J.D., 1995
Certification:
Certified Texas Peace Officer
Masters TCLEOSE Certification
State of Texas in Standardized Field Sobriety Tests