« Back to Results
Nelson Law Group PC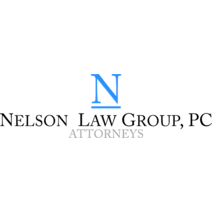 Divorce | Serving Flower Mound, TX
Nelson Law Group PC, a reputable Divorce firm in Texas, serves the Flower Mound area.
Average Experience:
21 years
Credibility And Compassion When Your Family Needs It Most
Whether you have a simple legal question or are going through a complex divorce, it is crucial to have a competent family lawyer to give you sound and practical advice. But in today's world, that should be the minimum standard. What you and your family deserve is a lawyer who is compassionate about families and has a unique perspective on divorce's impact on the individuals who make up that family.
At Nelson Law Group in Flower Mound, our legal and life experiences uniquely qualify us to guide you through perhaps the most difficult times of your life. With this perspective, we can help our clients focus on the issues that will impact their case and not waste time or money on matters that are emotionally driven. We represent people in a variety of legal disputes in the areas of Family Law (Divorce Attorney), Business Representation, Personal Injury, Civil Litigation, Mediation, and Estate Planning.
Contact us today if you need legal assistance with any of the following: 
Family Law
Personal Injury
Civil Litigation
Mediation
Estate Planning
Call 972-784-1275 today to arrange your initial consultation. 
­­­Attorney Brett Nelson
Brett Nelson is a Texas attorney with nearly three decades of experience. He is also the founding partner of Nelson Law Group. Brett prides himself on his honesty, sensitivity, compassion, and his unwavering commitment to providing value to his clients while zealously advocating for their rights.
Brett's extensive trial experience spans many practice areas. He has handled both bench and jury trials and has extensive experience working with family law and complex litigation matters. Brett has handled litigation involving fire insurance coverage, statutory penalty pension credit, defective construction, product liability, personal injury, worker's compensation, estate administration (claims), medical malpractice, and professional negligence.
In addition to his experience practicing law, Brett brings an extensive and impressive business resume to his law practice. He has worked in both small and international business settings and has gained valuable insight into business operations that have proven vital to providing business owners with meaningful legal advice. Brett's legal and business experience has provided him with a unique skillset and experience-backed wisdom that consistently benefits his clients. Brett is prepared to tackle the unique challenges faced by entrepreneurs and never loses sight of the needs of business owners when working on business matters or when representing a party who owns a business in a divorce. He also has served as general counsel for a variety of businesses.
---
­­­Attorney Jim Ashmore
Jim Ashmore is recognized as one of the more well-known, respected, and top-rated Texas attorneys in Denton County. Backed by an extensive legal career that spans nearly three decades, Jim is routinely sought out for his honesty, practical legal advice, compassion, and devotion to prioritizing solutions acceptable to both sides and providing the least disruption for a family. He is also the perfect advocate when a peaceful resolution is not an option, and a client needs someone to fight for the best possible outcome. His focus at Nelson Law Group will be family law, probate, and mediation. He is a credentialed mediator and a certified ad litem, which means he can represent people who cannot represent themselves.
Before practicing law, Jim spent a little more than a decade as a radio disc jockey. He also spent time in real estate. But Jim's true calling was the law and the way he has handled his family law, mediation, and probate practice has resulted in him receiving honors and accolades in an industry where it's important to stand out for the right reasons. He attended law school at the University of Tulsa College of Law and received his Juris Doctor in 1992. While at Tulsa, he was a Visiting Scholar at the Southern Methodist University Dedman School of Law.
Jim came to Denton County in 1997 and has been here ever since. He currently plays an active role in the North Texas legal community, including a stint as the President of the Denton County Bar Association.
---
Attorney Nancy Bouajram
Nancy Bouajram is a compassionate, highly-skilled Texas family law attorney on our growing team at Nelson Law Group, PC. She joined the firm in February 2020 and has already hit the ground running alongside shareholder, Brett Nelson. A graduate of Southern Methodist University's Dedman School of Law, Nancy has been licensed to practice law in the State of Texas since 2012.
Nancy began her professional career in the area of Healthcare Administration, focusing on helping the elderly and ill during a time of life where they felt most vulnerable. After working in the healthcare industry for several years, Nancy attended law school and continued her passion to help and serve the community by working as a volunteer attorney with Legal Aid of North Texas and as a volunteer mediator for Denton County. Her diverse background in family law, healthcare administration, and mediation allows Nancy to maintain a balance of empathy, knowledge, and experience to best serve families at a time when they need it most.
Nancy fits in perfectly with the ideals of this practice, which are centered on fostering personal relationships with our client base through devoted, individualized attention and unrivaled responsiveness. She believes that the best lawyers are the ones who have vast legal knowledge and are willing to walk clients step-by-step through whatever it is they are going through, whether it be a contested divorce or complicated child-custody battle. Nancy wants clients to feel like they have a true advocate and friend in their corner, someone who keeps a family's future at the forefront of every decision. She believes in finding a peaceful solution when it is possible, but is not afraid to stand up for her clients and fight for what is best for them.
---
Attorney Ryan Thornhill
Ryan Thornhill is a graduate of  UNT (University of North Texas) Dallas College of Law; Ryan joined us in October 2020 and brings a wealth of hands-on experience in family law, personal injury cases, civil cases, settlement negotiations, and appeals. He welcomes every opportunity to provide clients with the peace of mind they deserve through practical legal advice.
Originally from Springfield, Missouri, Ryan comes from a family of successful legal professionals. This includes his parents, who, to this day, continue to practice in Missouri. As much as he loves his hometown, Ryan said he was eager to carve his own path in a new city. That ultimately brought him to North Texas, where he earned a B. A. in Strategic Communications from TCU (Texas Christian University). He was on the pre-law track the entire time but also dabbled in social media and sports marketing before diving headfirst into his passion for law. He previously worked as a law clerk and associate attorney at Rames Law Firm P.C. and expertly handled everything from civil cases to drafting family law motions and appellate briefs. He also assisted in the Fifth Circuit Court of Appeals cases. Before that, Ryan spent time as a judicial intern with the Honorable Judge Bonnie Lee Goldstein of the Dallas District 44 and Judge Ken Tapscott in Dallas County Court-At-Law No. 4.
Since 1997, the "Lead Counsel Verified" status has been granted to attorneys who possess:

The Right Professional Experience
A Spotless Record
The following attorneys at this firm are Lead Counsel Verified: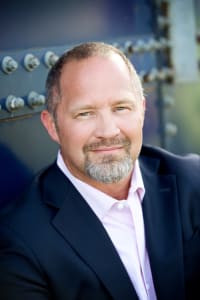 Brett A. Nelson
This attorney is Lead Counsel Verified in the following practice areas:
| Practice Area | Year |
| --- | --- |
| Family Law | Since 2015 |
| Practice Area | Year |
| --- | --- |
| Family Law | Since 2015 |
For Attorneys:
Download Lead Counsel Badge