Rob Wiley, P.C.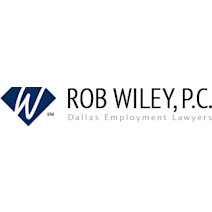 For Experienced Representation Protecting the
Rights of Workers, Call Us Today
The Law Office of Rob Wiley, P.C., is a Texas employment law firm founded in March 2000 with the goal of protecting the rights of those facing discrimination and unfair employment practices. With the help of seven additional attorneys, Mr. Wiley continues to work for his fellow Texans. If you need someone to give you a voice, look no further than the Law Office of Rob Wiley, P.C.
Employment law is a very specific practice area. At the Law Office of Rob Wiley, P.C., we focus our practice exclusively on employment law. In addition, 99 percent of our clients are employees, not employers. That means we have the experience you need on your side to fight unfair practices. It also means you never have to worry about your attorney putting your case at risk while trying to preserve a relationship with a business client.
Contact the Law Office of Rob Wiley, P.C. today if you need legal assistance with any of the following:
Labor & Employment Law
Age Discrimination
Disability Discrimination
Employee Retirement Income Security Act (ERISA)
Employment Discrimination
Labor & Employment Law
National Origin Discrimination
Pregnancy Discrimination
Race Discrimination
Religious Discrimination
Sex Discrimination
Sexual Harassment
Sexual Orientation Discrimination
Unemployment Benefits
Whistleblowers
Workplace Violence
Wrongful Termination
If you are dealing with discrimination, feeling unfairly compensated or suffering financially because of the denial of benefits to which you believe you are entitled, our attorneys can help. If your employer refuses to grant family or paternity leave or if you fear retaliation for whistleblowing, we can also help you. Take the first step toward feeling more secure in your position by meeting with one of our attorneys.
Call the Law Office of Rob Wiley, P.C. today at 214-306-9796 to arrange your initial consultation.
Attorney Robert J. Wiley
Jurisdictions:
Texas, 1999
California, 2000
Washington, D.C., 2000
Legal Certification:
Board Certified as a Specialist in Labor and Employment Law, Texas Board of Legal Specialization
Education:
Tulane Law School, New Orleans, Louisiana, J.D., 1999
Vanderbilt University, Nashville, Tennessee, B.S., 1996
Professional Memberships and Achievements:
Dallas-Fort Worth Employment Lawyers Association, President 2010 - Present
National Employment Lawyers Association, Committee Chair 2007 - Present
Texas Employment Lawyers Association, Member
Dallas Bar Association, Member
Rising Star in Employment Law by Texas Super Lawyers
---
Attorney Austin P. Campbell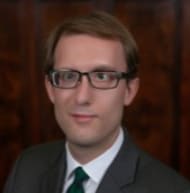 Jurisdictions:
Tennessee, 2016
Texas, 2017
Northern District of Texas, 2016
Eastern District of Texas , 2016
Education:
Vanderbilt University School of Law, J.D., 2016
Emory University, B.A., 2013
Oxford College of Emory University, A.A., 2011
Professional Memberships and Achievements:
Texas Employment Lawyers Association
National Employment Lawyers Association
---
Attorney Deontae D. Wherry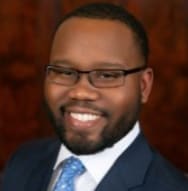 Jurisdictions:
Education:
Texas Tech University School of Law, J.D., 2017
Texas Tech University, Rawls College of Business, M.B.A, 2017
Texas Tech University, B.A., 2013
Professional Memberships and Achievements:
Dallas Bar Association
Dallas Association of Young Lawyers
Dallas-Fort Worth Area
2613 Thomas Ave.
Dallas, TX 75204
Austin
1011 San Jacinto Blvd #401
Austin, TX 78701
Houston
1651 Richmond Ave
Houston, TX 77006