LewinsLaw, P.C.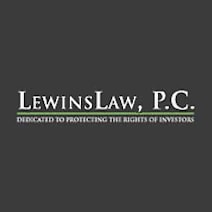 Work With An Experienced Securities Litigation Lawyer
Have you lost a significant amount of money while working with a broker or other investment professional? Richard A. Lewins' law office in Dallas, TX, is here to help try to recoup your losses. Lewins Law is a firm specializing in investment-related cases. Richard A. Lewins, a financial investment attorney, has more than 20 years of experience handling claims against brokers, brokerage firms, and investment advisors.
His goal is to preserve and protect your rights as an investor. Richard A. Lewins has represented investors for many years, and his option has been sought by various local and national media outlets. In addition, he has written a helpful and informative book to help you stay safe while investing your hard-earned money.
Contact us today if you need legal assistance with any of the following:
Breach of Fiduciary Duty
Churning
Failure to Diversify & Overconcentration
Failure to Hedge
Failure to Supervise
Improper Use of Margin
Misrepresentations & Omissions
Selling Away
Suitability
Securities Law
Theft
Unauthorized Trading
Richard A. Lewins was voted one of the best lawyers in Dallas and in Texas, by peer review committees of D Magazine and Texas Monthly. Selection usually represents the top 5 % of attorneys in a given practice area. As a Securities Attorney Richard is a member of an elite group of legal professionals devoted to helping people like you recover from various types of financial loss. Call 972-934-1313 today to arrange your free initial consultation.
Attorney Richard A. Lewins
Richard A. Lewins specializes in an area of law that most of his clients didn't even know existed until meeting him. "Most people who invest their money with a financial advisor and lose it feel like it's their fault or they should have known better," Lewins says. He is one of a few hundred attorneys in the nation whose practice is centered on representing investors. He fights for the rights of investors and has represented clients in arbitrations before the NASD/FINRA, NYSE, and AAA, and has recovered substantial amounts through awards and settlement. He has a unique advantage, as prior to his law career, he held series 7 and 24 licenses and worked for national brokerage firms.
"Financial advisors have a responsibility to invest your money in a way that is suitable for you, and if they don't, you can take action against them," Lewins says. "They must put your interests ahead of their firm's interests. If you suspect something's not right, there are options."
Richard Lewins has been a featured speaker and author in the area of securities and securities litigation for the American Association for Justice, State Bar of Texas, The University of Texas School of Law, Dallas Bar Association, the American Institute of Certified Public Accountants, and the Financial Executives Institute.