Efficient. Cost-Effective. Quality.
JB Schwartz PLLC is a multi-service law firm committed to providing the highest-caliber representation and personalized legal services to all of our clients. We are a small firm practicing law according to a very different ideology – to furnish the best possible work product at a very fair and sustainable cost.
We work to make the complex simple and deliver individualized attention by tailoring our legal services to the changing needs of our clients. We know the importance of building lasting relationships, and we approach each case with sensitivity, foresight, and the utmost attention to detail.
Firm founder Jon-Bernard Schwartz has built a reputation as a results-driven litigator, trusted advisor, and laser-focused negotiator. He has experience representing oil operating companies, municipal school districts, tech startups, mortgage lending institutions, electrical cooperatives, credit card services providers, bankruptcy services providers, restaurateurs, art galleries, and other businesses and individuals in the Dallas-Fort Worth area and across the country.
Contact us today if you need legal assistance with any of the following: 
Commercial Litigation
Business Torts
Insurance Litigation and Coverage
Contract Negotiation and Formation
Personal Injury Litigation
Call 214-347-7105 today to arrange a consultation. 
Attorney Jon-Bernard Schwartz
Bar Admissions:
Texas State Courts
Washington, D.C.
Fifth Circuit Court of Appeals
Eighth Circuit Court of Appeals
U.S. District Court for The Northern District of Texas
U.S. District Court for The Eastern District of Texas
U.S. District Court for The Southern District of Texas
U.S. District Court for The Western District of Texas
Education: 
Columbia University, B.A., Cum Laude, 1993
University of Texas School of Law, J.D., 1997
Professional Memberships and Achievements: 
Texas Law Fellow, University of Texas School of Law
Thomson Reuters "Texas Rising Stars" 2009, 2011
• Jon was part of a two-man team that received a unanimous jury verdict in a five-week trial in Houston federal court. They represented an oil operating company against its insurer for breach of contract and violations of the Texas Prompt Payment of Claims Act. Jon conducted voir dire, examined witnesses, and drafted multiple trial and post-trial motions and briefs. The oil operating company received $25.4 million in damages and $6.25 million in attorneys' fees and costs after appeals to the Fifth Circuit were exhausted.
• Jon obtained a dismissal for a client who had been sued in a bankruptcy adversary proceeding for violations of the Fair Debt Collection Practices Act (FDCPA). Jon then successfully briefed and argued this case on appeal to the 8th Circuit B.A.P., which ruled in favor of his client.
• Jon litigated a multi-million dollar tort, bankruptcy, and adversary proceeding in the state and federal courts of New York and the Delaware bankruptcy court, saving his client tens of millions of dollars sought in a clawback action.
• Jon defended a restaurateur in a breach of contract lawsuit resulting in all claims against his client being dismissed at no cost.
• Jon obtained a dismissal with prejudice for his client under the Texas Anti-SLAPP law.  His client had been wrongly sued for defamation, and this was a total vindication of his client's rights.
• Jon obtained a termination of a client's proposed debarment by the Defense Logistics Agency in Fort Belvoir, Virginia.
• Jon's client had been sued in Texas and an injunction taken against him, even though the client lived and conducted business in Tennessee.  Jon had the entire case against his client, including the injunction, dismissed with prejudice.
• Jon convinced a Texas federal judge to sanction opposing counsel approximately $9,000 for wrongfully removing a state court case to federal court.
• Jon was part of a two-man team who tried a divorce case on behalf of Wife, in which the judge ordered that the Husband's company be fully awarded to Wife.
• Jon obtained a six-figure settlement for a woman injured in a slip-and-fall in Dallas County, Texas.
• Jon represented a doctor wrongly sued by a law firm for tortious interference with a contract.  Jon was able to get the case against the doctor dismissed with prejudice by virtue of a motion for summary judgment.
• Jon secured a six-figure settlement for a client whose home was constantly and severely flooded by an adjacent apartment complex.
* These results do not guarantee a similar outcome, and results will vary depending on the facts and circumstances of each individual matter.
Since 1997, the "Lead Counsel Verified" status has been granted to attorneys who possess:

The Right Professional Experience
A Spotless Record
The following attorneys at this firm are Lead Counsel Verified: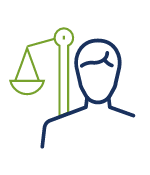 Liz Mitchell Branning
This attorney is Lead Counsel Verified in the following practice areas:
| Practice Area | Year |
| --- | --- |
| Family Law | Since 2022 |
| Practice Area | Year |
| --- | --- |
| Family Law | Since 2022 |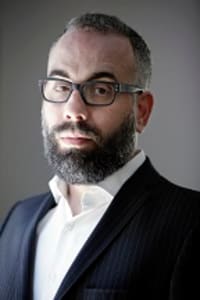 Jon-Bernard Schwartz
This attorney is Lead Counsel Verified in the following practice areas:
| Practice Area | Year |
| --- | --- |
| Family Law | Since 2022 |
| Practice Area | Year |
| --- | --- |
| Family Law | Since 2022 |
For Attorneys:
Download Lead Counsel Badge