Burleson, Pate & Gibson, L.L.P.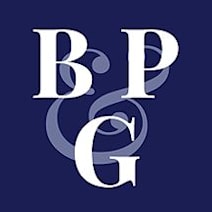 A Prominent Criminal Defense Firm Serving Dallas, Fort Worth and North Texas
At Burleson, Pate & Gibson, L.L.P., our attorneys dedicate themselves to providing aggressive representation for individuals in the Dallas and Fort Worth communities. For more than 40 years, we have served our clients' legal needs with a dedication to their best interest and a dogged determination to secure the best results possible for each case we take.
Contact us today if you need legal assistance with any of the following:
Criminal Defense 
Criminal Defense
DWI/DUI
Drug Violations
Domestic Violence
Personal Injury
Motor Vehicle Accidents
White Collar Defense
Fraud
Civil
Criminal appeals and writs
Financial crimes
Sex crimes
Federal crimes
Call 214-296-4762 today to arrange your consultation.
Attorney Michael P. Gibson
Bar Admissions:
Texas, 1972
U.S. District Court Northern District of Texas, 1972
U.S. District Court Eastern District of Texas, 1972
U.S. District Court Western District of Texas, 1972
U.S. District Court District of Montana, 1972
U.S. District Court District of Colorado, 1972
U.S. Court of Appeals 5th Circuit, 1972
U.S. Court of Appeals 11th Circuit, 1972
U.S. District Court Eastern District of Michigan
U.S. District Court Northern District of New York
United States Supreme Court
Certifications: 
Criminal Law, Texas Board of Legal Specialization, 2003
Education:
Southern Methodist University School of Law, Dallas, Texas
University of Texas, Austin, Texas

Texas Wesleyan College, Fort Worth, Texas


B.S. - 1966
Honors: cum laude
Professional Memberships and Achievements:
Dallas Criminal Defense Lawyers Association, President, 1984 to 1984
Dallas Bar, Chairman, Criminal Justice Committee
TCDLA, Executive Committee Member
Texas Criminal Defense Lawyers Association, Board of Directors
National Association of Criminal Defense Attorneys, Member
Honors and Awards:
Dallas's Top White Collar Defense Lawyers, D Magazine
Texas's Super Lawyers, Texas Monthly
Best Lawyers in America for White Collar Criminal Defense
---
Attorney Tom Pappas
Bar Admissions:
Texas, 1985
U.S. District Court Northern District of Texas, 1985
U.S. Court of Appeals 5th Circuit, 1985
U.S. District Court Eastern District of Texas
U.S. District Court Eastern District of Arkansas
U.S. Court of Appeals 11th Circuit
Certification:
Criminal Law, Texas Board of Legal Specialization, 2003
Education:
Southern Methodist University School of Law, Dallas, Texas

Southern Methodist University, Dallas, Texas


B.S. - 1981
Honors: cum laude
Major: Economics

Southern Methodist University, Dallas, Texas


B.A. - 1981
Major: History
Professional Memberships and Achievements:
SMU Criminal Justice Clinic, Staff Attorney, 1995 to 1997
Dallas Criminal Defense Lawyers Association, President, 1993 to 1993
---
Attorney John E. Agnew
Bar Admissions:
Texas, 1970
U.S. District Court Northern District of Texas
U.S. District Court Eastern District of Texas
U.S. Court of Appeals 5th Circuit
U.S. Supreme Court
Education:
University of Houston Law Center, Houston, Texas


J.D., Doctor of Jurisprudence - 1970

University of Oklahoma, Norman


B.A., Bachelor of Arts - 1967
Professional Memberships and Achievements:
Texas Trial Lawyers Association, Director, 1978 to 1990
American Association for Justice, Member
Dallas Trial Lawyers Association, Member
Dallas Bar Association, Member
State Bar District 6, Grievance Committee, 1984 to 1988
State Bar Texas, Special Counsel, Grievance Matters
Honors and Awards:
Fellow, Texas Bar Foundation
---
Attorney Carl David Medders
Bar Admissions:
District of Columbia
U.S. District Court Northern District of Texas
U.S. District Court Western District of Texas
U.S. District Court Eastern District of Texas
Education:
Southern Methodist University School of Law, Dallas, Texas
Texas A & M University

Professional Memberships and Achievements:
Federal Bar Association, Member
National Association of Criminal Defense Lawyers, Member
---
Attorney Craig J. Jett
Bar Admissions:
Texas, 1977
U.S. District Court Northern District of Texas, 1981
U.S. District Court Eastern District of Texas, 2000
U.S. Court of Appeals 5th Circuit, 1984
U.S. Supreme Court, 1990
U.S. Federal Courts, 1981
Education:
Southern Methodist University School of Law, Dallas, Texas


J.D., Doctor of Jurisprudence - 00/1977

University of Texas, Austin, Texas


B.A. - 1973
Major: Government
Professional Memberships and Achievements:
Texas Criminal Defense Lawyers Association, President, 2007 to 2008
Texas Criminal Defense Lawyers Association, Officer and Board Member, 1997 to 2007
Texas Criminal Defense Lawyers Association, Officer and Board Member, 1994 to 1996
Criminal Defense Lawyers Project, Chair, 2002 to 2004
Dallas Criminal Defense Lawyers Association, President, 1994 to 1995
State Bar of Texas Criminal Justice Section Council, Chair, 2009 to 2010
Criminal Law Advisory Commission to TBLS, 2013 to Present
Dallas County Criminal Bar Association, 1989
Dallas Association of Young Lawyers, 1984 to 1985
State Bar of Texas, 1977 to Present
Texas Criminal Defense Lawyers Association, 1978 to Present
Dallas Bar Association, 1978 to Present
Dallas Criminal Defense Lawyers Association, 1978 to Present
National Association of Criminal Defense Lawyers, 1987 to Present
Tarrant County Criminal Defense Lawyers Association, 2000 to Present
Fifth Circuit Bar Association, 1995 to Present
Honors and Awards:
Texas Monthly Super Lawyer
Martindale-Hubbell, AV Preeminent Rating
AVVO Rating of 10
Outstanding Young Men of America - 1984
Who's Who In American Law 1985-1986
---
Attorney Nathan Rogers
Bar Admissions:
Texas
U.S. District Court Northern District of Texas
Education:
Southern Methodist University School of Law, Dallas, Texas
Texas A&M

George Bush School of Government and Public Service


Major: international affairs and homeland security
Professional Memberships and Achievements:
American Bar Association
Texas Bar Association
Texas Criminal Defense Lawyers Association
Dallas Criminal Defense Lawyers Association
Dallas Association of Young Lawyers
Texas Aggie Bar Association
---
Attorney Richard Anderson
Bar Admissions:
Texas, 1973
U.S. Court of Appeals 5th Circuit, 1977
U.S. Supreme Court, 1978
U.S. Court of Appeals 11th Circuit, 1981
Colorado, 1985
Education:
Southern Methodist University School of Law, Dallas, Texas

Southern Methodist University

Professional Memberships and Achievements:
Texas Board of Legal Specialization, Criminal Law Advisory Commission (LAAC), Legal Assistant, 1996 to 2002
Revise Texas Code of Criminal Procedure, Consultant-Governor's Legislative Committee, 1995 to 1995
Texas Punishment Standards Commission, Consultant-Governor's Legislative Committee, 1992 to 1992
Texas Department of Criminal Justice, Judicial Advisory Council, Board Member, 1992 to 2007
Texas Criminal Defense Lawyers Association, President, 1991 to 1992
Texas Criminal Defense Lawyers Association, Board of Directors, Member
Texas Criminal Defense Lawyers Association, Officer, 1978 to Present
Dallas Bar Association, Criminal Justice Committee, Co-Chairman, 1990 to 1993
State Bar of Texas, Committee for Indigent Representation for Those on Death Row, 1988 to 2000
Dallas Bar Association, Courts and Court Facilities Committee, 1988 to 1989
State Bar of Texas, Advanced Criminal Law Course, Director, 1987 to 1987
Dallas Bar Association, Dallas mayor's Task Force on Crime, Member, 1987 to 1987
First Amendment Lawyers Association, Member, 1986 to Present
State Bar of Texas, Criminal Justice Section, Chairman, 1985 to 1986
National Association of Criminal Defense Lawyers, Member, 1983 to Present
National Association of Criminal Defense Lawyers, Ethics Committee, Co-Chairman, 1991 to 1991
Dallas County Criminal Bar Association, President, 1983 to 1984
State Bar of Texas, Committee on Admissions, 1980 to 1986
State Bar of Texas, 1979 to 1985
State Bar of Texas, Grievance Committee for the Sixth District of Texas, Sub-committee, Member
Federal Court Advisory Committee, 2006 to 2013
Defender Services Advisory Group, 2010 to 2013
Honors and Awards:
President's Award, Texas Criminal Defense Lawyers Association, 1983, 1985, 1993, 1995, 2009
Award of Excellence, Texas Criminal Defense Lawyers Association
Certificate of Recognition, Dallas County Public Defenders Office
Best Lawyers in America
Texas Super Lawyers
Lifetime Achievement Award, Advanced Criminal Law Course, State Bar of Texas
AV Rated, Martindale-Hubbell
Inductee, Texas Criminal Defense Lawyers Hall of Fame
---
Attorney Trey Bunch
Bar Admissions:
Texas
U.S. District Court Northern District of Texas
U.S. District Court Eastern District of Texas
U.S. Court of Appeals 5th Circuit
Education:
Texas Wesleyan University School of Law, Dallas, Texas

The University of Alabama School of Law, Tuscaloosa, Alabama


LL.M., Master of Laws
Major: Taxation

University of Dallas


Master of Science
Major: Accounting
Professional Memberships and Achievements:
State Bar of Texas, Member
Texas Criminal Defense Lawyers Association, Member
Dallas Criminal Defense Lawyers Association, Member
Dallas Bar Association, Member
---
Attorney Paul Lund
Bar Admissions:
Education:
Tulane Law School, New Orleans, Louisiana


J.D.
Honors: Criminal Defense Clinic, member

Wake Forest University, Winston-Salem, North Carolina


B.A. - 2006
Major: History

TCDLA's Trial College
Professional Memberships and Achievements:
Texas Criminal Defense Lawyers Association, Member, 2009 to Present