« Back to Results
Amy Rose Oliver, Attorney At Law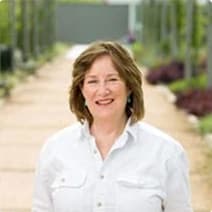 Providing Detailed Transactional Legal Services
Amy Rose Oliver, Attorney & Counselor at Law, has a general practice transactional law firm representing clients in transactions, estate planning, probate, and real estate cases.
Attorney Amy Rose Oliver also has a strong practice area in the performance of legal services for companies and individuals purchasing structured settlement and lottery payments, including representation of factoring companies, due diligence review for investors, and independent professional advice for annuitants. Located in Clear Lake Shores, Texas, Mrs. Oliver serves clients in Houston and the Clear Lake region and throughout the surrounding area, including Harris, Galveston, Brazoria, Fort Bend, and Montgomery Counties.
Contact Attorney Amy Rose Oliver today if you need legal assistance with any of the following:
Transactions — Including review of contracts, negotiation and due diligence
Estate Planning and Probate — Including wills, trusts, estates and estate administration
Real Estate — Residential and commercial including closings, sales transactions, landlord-tenant disputes and title liens; representation of homeowners' associations, HOA board members, and disputes between homeowners
Call Attorney Amy Rose Oliver today at 281-408-2496 to arrange your consultation.
Attorney Amy Rose Oliver
Jurisdictions:
Texas, 1988
U.S. District Court, Southern and Eastern Districts of Texas
U.S. Court of Appeals, Fifth Circuit
Education:
J.D., University of Houston, 1988
B.A., New York State University at Binghamton
Professional Memberships and Achievements: