« Back to Results
McMinn Law Firm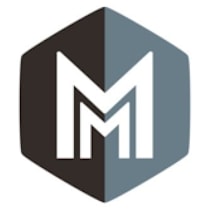 More Than 15 Years Serving Central Texans
We represent serious personal injury and car accident victims for one purpose: to fight for the compensation our injured clients and their families deserve.
Few things cause as much distress as abrupt injury from another's reckless act. Our legal team at McMinn Law Firm knows the pain caused by accidents and crashes. We're here to help you face the insurance company after the accident. Our office prides itself in providing compassionate representation to personal injury victims in Austin and Travis County, and across central Texas.
If you were hurt, accident attorneys Jason McMinn, Justin McMinn, and James Feigen will fight for your rights while you focus on medical recovery.
Contact us today if you need legal assistance with any of the following:  
Car Accident
Truck Accident Injury
Pedestrian – Car Accident Injury
Slip and Fall
Spin / Back Injury Cases
Premises liability
Wrongful Death
Call 512-764-3859 today to arrange your free initial consultation.
Attorney Jason McMinn
Jason McMinn dedicates his time to his clients, community and family. He prepares every case for the possibility that it may go to trial. In every case, Jason investigates every element of the case to advocate for the compensation his client deserves. With over 15 years of experience practicing personal injury law, he is a trusted legal advocate, strategist, and negotiator among his peers and his clients.
Education:
 Texas Tech University School of Law, Lubbock, Texas
University of Texas, Texas

Major: Business Administration
---
Attorney Justin McMinn
Austin personal injury lawyer, Justin McMinn, puts his client's needs first. After a serious accident many have put their future in Justin's hands due to his strong track record of success. Justin takes great care to ensure clients understand the process of their case. Clients who choose to work with Justin can expect to be treated like family while Justin defends their legal rights.
Education:
 Texas Tech University School of Law, Lubbock, Texas
University of Texas, Texas
---
Attorney Jimmy Feigen
Jimmy Feigen focuses his law practice on personal injury, auto accident, truck accident, and aggressive animal attack cases. He is widely known for his successful swimming career in which he won 11 international medals for Team USA, including Olympic gold and silver medals. Now he calls on his strong track record of determination to fight for the compensation clients deserve.
Education:
 The University of Texas School of Law – Austin TX. Juris Doctor: May, 2020. GPA 3.48
St. Mary's University School of Law – San Antonio, TX. Candidate for Doctor of Jurisprudence, 2017-2018. Inaugural recipient of Sport Law Fellowship Scholarship.
The University of Texas at Austin – Austin, TX. Bachelor of Science, Kinesiology. Graduated 2014
---