Hassle-Free Probate Administration and Estate Planning Services
When an individual passes away, people close to him or her rarely have time to grieve before the probate and estate administration processes begin. The Austin, Texas, Law Office of Todd A. Wilson strives to help families deal with their losses in the best way it knows how - by informing clients of what to expect in the months or years following their loved one's death and assisting them with the impending legalities. From locating wills to taking inventory of the deceased's assets to paying down debts and distributing funds, our team has the capacity to handle the legalities on behalf of families so that they may properly celebrate the life of the departed.
As a strictly estate planning and estate administration law office, we competently assist clients with all their end-of-life matters. Our attorneys work closely with clients via in-person and virtual appointments to identify their estate planning goals and strategize ways to accomplish them. We use our extensive experience in will creation and trust preparation to help individuals protect their estates, minimize potential issues among beneficiaries, secure future privacy and, ultimately, grant them peace of mind.
Attorney Todd A. Wilson founded the Law Office of Todd A. Wilson to make quality legal services accessible to individuals across all walks of life. He wants residents of Austin and the surrounding areas to know that estate planning is not just for the rich, and that it can be an affordable investment that delivers lifelong value. He gladly accepts credit cards for individuals who prefer to spread out the cost of our team's services.
Contact us today if you need legal assistance with any of the following: 
Probate Administration
Will Preparation
Trust Preparation
Contested Probate
Dependent Administration
Trust Administration
Call 512-746-1324 today to arrange your initial consultation. 
Attorney Todd A. Wilson
After graduating from Catholic University's Columbus School of Law in Washington, D.C. in 2007, Todd started working as an associate at a small firm in the Dupont Circle locality of the nation's capital. He focused on toxic tort litigation, medical malpractice, lead paint poisoning, and other civil torts. While Todd was in law school, he worked at the Professional Responsibility Advisory Office and the Alexandria Public Defender's Office.
Todd then joined the department of complex commercial litigation at a large law firm in downtown DC, just a few blocks from the White House. He started assisting on a variety of cases including trade embargo violations overseas and the Foreign Corrupt Practices Act, disability abuses, airport ownership, infringement of military patents and issues regarding food safety and import.
He has also worked at the Professional Responsibility Advisory Office of the Department of Justice and has experience in public criminal defense. Todd is barred in Texas, DC, and Maryland. He opened his own estate planning and probate administration firm, Law Office of Todd A. Wilson, to provide quality service to people from all walks of life.
---
Attorney Sayers Owen
Sayers received a B.A. in Political Science from Texas A&M University and his J.D. from St. Mary's University School of Law. Sayers practiced estate planning and probate at a large firm in San Antonio before moving to Austin to join the Law Office of Todd Wilson.
---
Attorney Lorenza Cigarroa
I was born and raised on the border city of Laredo, Texas to a large Mexican family. Upon graduation from law school, I specialized in international trade law and domestic and international estate planning at a law firm in San Antonio. I obtained valuable experience in probate, estate administration, and estate planning. As a family-centric practice, estate planning and probate resonate with my values as I assist families to secure and distribute assets for their descendants' care and well-being.
Since 1997, the "Lead Counsel Verified" status has been granted to attorneys who possess:

The Right Professional Experience
A Spotless Record
The following attorneys at this firm are Lead Counsel Verified: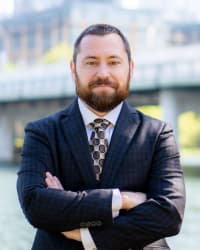 Todd Wilson
This attorney is Lead Counsel Verified in the following practice areas:
| Practice Area | Year |
| --- | --- |
| Estate Planning | Since 2021 |
| Probate | Since 2021 |
| Practice Area | Year |
| --- | --- |
| Estate Planning | Since 2021 |
| Probate | Since 2021 |
For Attorneys:
Download Lead Counsel Badge