Burrow Lee, PLLC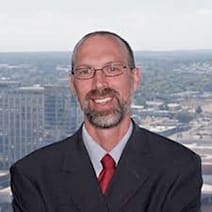 Prompt, Efficient, Client-Focused Legal Services
Sexual Harassment is a very significant problem in Tennessee and women need to be protected from unlawful actions by their employers. Women should be treated with respect and no level of sexual harassment or a sexually hostile work environment is acceptable. Attorney Jason A. Lee is a Tennessee sexual harassment attorney who handles sexual harassment cases for the firm. He has had significant results in these cases and has made this a special focus in his practice.
It is very important to get legal representation from a sexual harassment lawyer as soon as this harassing conduct occurs. You need an attorney who will be aggressive and protect your legal rights when your employer is allowing a sexually harassing environment to occur. The law in this area is constantly changing and you need an attorney who stays on top of the legal issues relevant to sexual harassment. Tennessee courts often look to federal law for guidance on interpretation of Tennessee's own discrimination statutes. That is why it is important for your attorney to keep up with the changing landscape in State and Federal law.
The attorneys of Burrow Lee, PLLC focus on aggressively pursuing a positive outcome in a cost efficient, no nonsense, fashion. They provide a personalized service to reach an agreed and effective resolution strategy with our clients. In a service industry the satisfaction of our clients is our priority. They are committed to providing quality legal services to our clients.
If you have a sexually harassing situation or are working in a sexually hostile work environment, please contact attorney Jason A. Lee at 615- 540-1004 to arrange your free initial consultation.
Attorney Jason A. Lee
Jason A. Lee is a member of the Burrow Lee, PLLC law firm. Mr. Lee has two primary areas of practice. The first is in civil litigation (including sexual harassment, discrimination, premises liability and general litigation). The second practice focus is in probate, wills and estate planning law.
Mr. Lee has a large practice in sexual harassment and employment discrimination law. Another significant part of his practice involves premises liability, general liability, business dispute litigation, products liability, contract litigation, wills, workers compensation, estate planning and probate litigation. Mr. Lee practices in state and federal courts inside and outside Tennessee. He has handled numerous trials and mediations in Tennessee.
Mr. Lee has received the highest rating (AV) from Martindale-Hubbell for legal ability and ethics. Mr. Lee has been selected for inclusion in Super Lawyers Rising Stars Edition 2012 – 2017. He is a frequent speaker on several different legal topics within his practice areas. Mr. Lee has provided seminars on probate/estate planning law, premises liability, assisted living facility litigation and workers' compensation law.
Jurisdictions:
Education:
University of Memphis School of Law, J.D. 2003
Cedarville University, B.A. Psychology 2000
Professional Memberships and Achievements:
Tennessee Bar Association
Nashville Bar Association
Tennessee Self Insured Association