« Back to Results
The Daubenspeck Law Office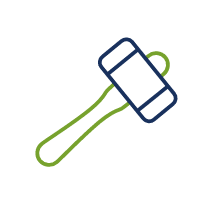 Problems Solved Without The Sales Pitch
If you face divorce or you are wrestling with insurance companies after being injured, chances are good that you're looking to find solutions as quickly and cost-efficiently as possible. When you hire the Daubenspeck Law Office, that's exactly what you're going to get.
Rather than giving you a sales pitch about my style in the courtroom, I provide an honest assessment of your case and an easy-to-understand summary of your legal options. We then work together to choose the option that is best for you and your family.
Contact Allen Daubenspeck today if you need legal assistance with any of the following:
Family Law
Divorce
Child Custody
Paternity
Child Support
Spousal Support/Alimony
Domestic Violence
Division of Property and Debt
Family Law Mediation
Criminal Defense
DUI
Drug crimes
Domestic assault
Personal Injury
Call Allen Daubenspeck today at 615-895-6363 to arrange your free initial consultation.
Attorney Allen Ray Daubenspeck
Bar Admissions:
Education:
Oklahoma City University School of Law, Oklahoma City, Oklahoma
Middle Tennessee State University, Mursfreeboro, Tennessee

B.S., Bachelor of Science
Professional Memberships and Achievements:
Rutherford County Bar Association
Cannon County Bar Association