« Back to Results
Hulsey, P.C. - Intellectual Property Lawyers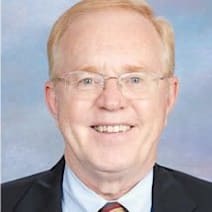 Dedicated to Your Success in Intellectual Property Matters
Our skilled and experienced IP attorneys and professional staff provide patent, trademark, and related intellectual property services. Our legal excellence helps leaders commercialize their inventions and brands. We strengthen competitive IP positions of fast growing startup and growing entrepreneurial companies. This truly helps them compete and succeed in challenging global markets. We possess and daily demonstrate deep experience in drones, artificial intelligence, autonomous vehicles, energy, aerospace technology, medical devices, electronics, software, chemicals, materials, and photonics.
Because of our commitment to client service, our law firm has been successful in helping inventors and entrepreneurs. The business principals use IP rights to promote and grow their businesses. Our IP law firm has had a strongly positive effect on both company growth and regional economic development. Hulsey PC serves clients across the U.S. We practice principally in Austin, TX and Memphis, TN. We have successfully completed a wide array of engagements in patent, trademark, trade secret, and related IP matters. Hulsey PC clients benefit from our decades of experience in proudly serving these and other IP stakeholder communities across the United States.
Contact us today if you need legal assistance with any of the following:
U.S. & International Patents
U.S. & International Trademarks
Emerging Growth Company IP Development
Venture Investment IP Due Diligence
IP Portfolio Management
Arbitration & Dispute Resolution
Copyright Protection and Licensing
Counterfeiting & Gray Market Goods
IP Rights Opinions & Counseling
Government IP / Licensing Contracts
IP Valuation & Financial Analysis
Licensing, Pooling & Other Transactions
Patent Post-Grant Trials & Reexaminations
Patent Mining & Mapping
Trade Secret Litigation
Trademark Litigation
Call Hulsey PC today at 479-328-1182 to arrange your free initial consultation.
Attorney Bill Hulsey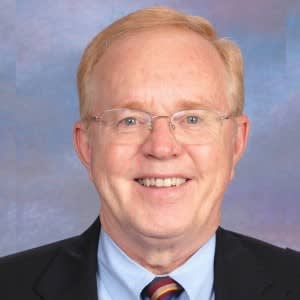 Education:
Vanderbilt School of Law, J.D.
University of Virginia, M.A.
Graduate, U.S. Navy Nuclear Propulsion Program Plankowner

USS Jacksonville (SSN699)
Nuclear Submarine LCDR(ret.)
U.S. Navy Submarine Force

Rhodes College, B.S.
Professional Memberships and Achievements:
Senior Research Fellow, University of Texas IC2 (Innovation, Creativity & Commercialization) Institute (2001 – Present)
Selection Committee Member, Texas Emerging Technology Fund (ETF) Central Texas Regional Center for Innovation & Commercialization (2007 – Present)
Listed as one of five lawyers leading Texas' technology economy by Texas Monthly Magazine (2000)
Intellectual Property Counsel, University of Texas' Space Entrepreneurial Ventures Fund Advisory Board (2006)
Co-Founder & V.P.-Secretary, Space Authority of Texas (2006)
Class Member & Board Member, Leadership Austin Program (1996-2000)
Class Member, Leadership Richardson, Texas Program (1991-1992)
Co-Founded Center for Advanced Electronic Imaging at University of Texas at Dallas (1991-1996)
Texas Office
512-478-9190
3300 Interstate I-35 North, Suite 700
Austin, TX 78705

Tennessee Office
901-522-5139
5100 Poplar Ave, Suite 2700
Memphis, TN 38137

Arkansas Office
479-268-7848
900 SE 5th St
Bentonville, Arkansas, 72712