« Back to Results
Ballinger Law Firm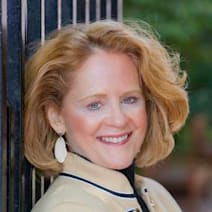 Divorce | Serving Mount Pleasant, SC
Ballinger Law Firm represents clients in Divorce cases in the Mount Pleasant, South Carolina area.
Average Experience:
36 years
Broad Experience ∙ Focused Practice
We know how emotionally draining a family case can be. That's why we work hard to help you feel comfortable during the legal process by keeping you fully informed on every decision we make.

This ensures you make sound legal choices for your loved ones. If you need a child support lawyer to manage your family case, turn to Ballinger Law Firm. We serve residents in Mt. Pleasant, Charleston, SC and surrounding areas.
Contact us today if you need legal assistance with any of the following: 
Gray Divorce
High Net Worth Divorce
Fault Vs. No-Fault Divorce
Mediation
Child Custody & Visitation
Child Support
Alimony & Spousal Support
Separation Agreements
Parental Relocation
Modifications & Enforcement
Call 843-638-8708 today to arrange your initial consultation. 
Attorney Beverly K. Ballinger
Founding attorney Beverly K. Ballinger has been practicing law since 1986. With more than 34 years of experience, the last 27 of which have been in the Lowcountry, she guides clients to amicable solutions through mediation whenever possible and is a Certified Family Court Mediator. However, when litigation is necessary, she is a zealous advocate in the courtroom.

At the Ballinger Law Firm, we exclusively practice family law. However, our practice is informed by years of experience and an extensive background in commercial litigation in a broad variety of subjects. This background enables us to assist our clients with the complex issues that often accompany divorce and family law disputes.

This experience also enables her and the legal professionals she works with to deal with the many complex financial, valuation, and custody issues presented by numerous family court cases. It further enables her and her clients to work closely with the wide assortment of financial and other experts and legal professionals as needed in a complex financial, custody, or visitation case.

She is admitted to the bars of South Carolina, the District of Columbia, and Louisiana, where she was first admitted to the bar in 1986. She began her practice in New Orleans, initially serving as a Judicial Clerk for The Honorable Luther F. Cole, Assoc. Justice of the Louisiana Supreme Court (Ret.), and then practicing with a large multi-practice firm in New Orleans, focusing on commercial litigation. After her return to South Carolina, while engaging in general defense and commercial litigation, she began practicing family law, which she continued at the firm of Nexsen Pruet and later as a sole practitioner in private practice.
Bar Admissions
South Carolina
District of Columbia
Louisiana
Education
Louisiana State University Law Center, Baton Rouge, Louisiana - J.D.
University of South Carolina, Columbia, South Carolina - B.A. (Cum Laude)
Professional Associations and Memberships
Certified Family Court Mediator
South Carolina State Bar Association, Member
District of Columbia Bar Association, Member
Louisiana State Bar Association, Member
Charleston County Bar, Member
South Carolina Women Lawyers Association, Member
Charleston Area Therapeutic Riding, Past Board Member
I was caught off guard and needed to move quickly to gather evidence to get a positive outcome in my case. Beverly was quick to get on board and get things moving when other attorneys weren't responding to my phone calls or couldn't get to me for several weeks. I had an unusual situation with the legal ownership of the marital home and without Beverly's assistance and consultation I'm sure I would have fared much worse in the property division. She always kept it professional when dealing with the opposing party's attorney or outside consultants and never fought just to fight with the opposing counsel. I would without hesitation recommend Beverly to someone going through the terrible situation I found myself in
- ANONYMOUS
---
Beverly was easy to work with. She handled my case which at the beginning didn't look favorable, but obtained the outcome I desired. Highly recommend!
- JAMES P
---
Ms. Ballinger was the consummate professional (with a personal touch). She had a demonstrated knowledge of the intricacies of Family Court, and I cannot state enough how pleased I was with how my divorce was handled, and the favorable results achieved. Her billing was always straightforward, and was detailed, so I knew I wasn't being taken advantage of. She was always reachable, and would answer my questions directly. I am a "get to the point" kind of guy, and Ms. Ballinger never wasted my time. I quickly learned that anything I was asked to produce was to facilitate a smoother court process. She knew what would fly, and what wouldn't. Many times her competent Legal Assistant could resolve issues I had.
As an old retired Army Sergeant, I wish to offer anyone looking for a divorce lawyer the following advice: Our unit had an astronomically high divorce rate, and I personally witnessed at least 20 divorces. My observations from the good and bad outcomes were these: The most successful outcomes always seemed to hinge on these three factors:

1) A divorce lawyer who only practiced family law. The frequently changing divorce laws needs a specialist, not a "jack of all trades".

2) A lawyer who has practiced in your area for a long time. It can't be stated enough how important it is for your lawyer to know, and be known, by the courtroom personalities. Knowing what various judges will focus on pays dividends. That only comes with long term experience in a particular jurisdiction.

3) A Female Lawyer. (Especially for guys). They always got much better results than male lawyers did, representing both husbands and wives. I won't speculate on why that is. What I do get is that a female lawyer understands "her kind", and cannot get bamboozled by another femme.

The above criteria is what I used to decide on a lawyer. Ms. Ballinger met and surpassed them, with results that exceeded my expectations. In my opinion, she is a five star (plus!) rated lawyer. If you are searching for a family court attorney, Ms. Ballinger should be it.
- MSG PETE
---
I had what I thought would be a simple divorce. I was wrong! Beverly provided sound legal advice and was patient with me as I could not understand why things took so long. She guided me through the process, finally resulting in an equitable settlement. Beverly is professional and very knowledgable. ( not to mention patient!) Highly recommend her.
- DOUGLAS V.
Since 1997, the "Lead Counsel Verified" status has been granted to attorneys who possess:

The Right Professional Experience
A Spotless Record
The following attorneys at this firm are Lead Counsel Verified: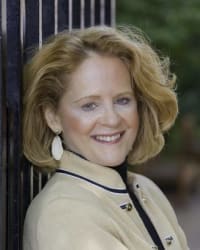 Beverly Kay Ballinger
This attorney is Lead Counsel Verified in the following practice areas:
| Practice Area | Year |
| --- | --- |
| Litigation and Appeals | Since 2022 |
| Personal Injury Defense | Since 2022 |
| Practice Area | Year |
| --- | --- |
| Litigation and Appeals | Since 2022 |
| Personal Injury Defense | Since 2022 |
For Attorneys:
Download Lead Counsel Badge