Tonnsen Bach, LLC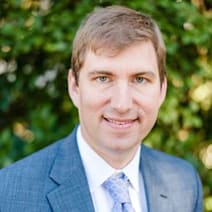 Business Law | Serving Greenville, SC
Tonnsen Bach, LLC, a reputable Business Law firm in South Carolina, serves the Greenville area.
Average Experience:
15 years
Experience. Ingenuity. Skilled.
Disputes, lawsuits, and claims do not get better with age. If a case must be tried, we help our clients make that decision early and develop a plan to get the case to trial as soon as possible. If the case can be resolved then our focus is on resolution, not the billable hour.
Eller Tonnsen Bach's lawyers gained experience at large, civil defense law firms in North Carolina and South Carolina. ETB is different from those firms. We have the experience to take any case to trial, but we understand that legal problems can often be solved without time-consuming litigation. We are focused on resolving cases, closing claims, and adding value.
Contact us today if you need legal assistance with any of the following:
Business Litigation
Civil Litigation
Construction Litigation
Worker's Compensation
Call 864-651-1407 today to arrange your free initial consultation.
Attorney Adam C. Bach
Bar Admissions:
Professional Memberships and Achievements:
South Carolina Bar Association
North Carolina Bar Association
Counsel of Litigation Management
AV Rated by Martindale-Hubbell
Super Lawyer (2013, 2014, 2015)
Greenville Business Magazine's Legal Elite
Order of the Coif
Order of the Wig and Robe
Order of the Barristers
---
Attorney J. Patrick Bradley
Bar Admissions:
Professional Memberships and Achievements:
South Carolina Bar
North Carolina Bar
CALI Awards: Advanced Legal Writing; Appellate Advocacy; Legal Writing for the Courts; Criminal Procedure
---
Attorney William F. Childers, Jr.
Bar Admissions:
---
Attorney Daniel B. Eller
Bar Admissions:
Professional Memberships and Achievements:
South Carolina Bar Association
North Carolina Bar Association
Greenville County Bar Association
South Carolina Workers' Compensation Educational Association
North Carolina Association of Self Insurers
Board Certified Specialist in Workers' Compensation by the North Carolina State Bar
Greenville Business Magazine's Legal Elite
---
Attorney Walter R. Frye, III
Bar Admissions:
Professional Memberships and Achievements:
South Carolina Bar Association
Recipient of the CALI award in Professional Responsibility
---
Attorney Emily Godwin
Bar Admissions:
Professional Memberships and Achievements:
South Carolina Bar
Order of the Coif
Order of the Wig and Robe
CALI Awards:


Legal Research Analysis & Writing
Appellate Advocacy
Business Associations
Nonprofit Organizations
Land Use Planning
Religion and the Constitution
---
Attorney Mary Hickey
Bar Admissions:
---
Attorney Robbie Holland
Bar Admissions:
---
Attorney Jose Linares
Bar Admissions:
---
Attorney R. Patrick Martin
Bar Admissions:
South Carolina
North Carolina
Professional Memberships and Achievements:
South Carolina Bar Association
North Carolina Bar Association
---
Attorney Laura Miller
Bar Admissions:
---
Attorney John Scully
Bar Admissions:
---
Attorney R. Hudson Smith
Bar Admissions:
---
Attorney Eric R. Tonnsen
Bar Admissions:
---
Attorney Donald L. Van Riper
Bar Admissions:
Professional Memberships and Achievements:
South Carolina Bar Association
Workers' Compensation Commissioner (1996-2002)
Best Lawyers of America
---
Attorney Cameron S. Wesley
Bar Admissions:
Certifications:
Board Certified Specialist in Workers' Compensation by the North Carolina State Bar
Professional Memberships and Achievements:
North Carolina Bar Association
Mecklenburg County Bar Association
North Carolina Association of Defense Attorneys