« Back to Results
The Law Offices of Richard S. Humphrey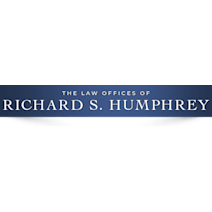 Drunk Driving | Serving Tiverton, RI
For legal issues concerning Drunk Driving, let The Law Offices of Richard S. Humphrey, a local practice in Tiverton, Rhode Island, help you find a solution.
Average Experience:
40 years
Getting Great Results for YOU!
We understand that everyone makes mistakes. But too often bad representation gets between good people and a positive result. That's why our team acts as the steady ship, guiding you through the court process with a welcoming smile and a steady hand.
We've successfully defended clients in need of first-class legal service in serious DUI and complex litigation cases. We believe seeking representation doesn't have to be scary, especially when you have the right team on your side.
As a boutique firm, we have the benefit of sharing knowledge and resources between a team of talented lawyers while providing personal, supportive, one-on-one guidance to our clients. Our team is in court on a daily basis and has the experience, confidence, and diligence required to take your case to trial if needed.
Contact us today if you need legal assistance with any of the following: 
DUI/OUI
Criminal Defense
Admiralty Law
Civil Litigations
Personal Injury
Property Disputes
Zoning Litigation
Call 401-238-2221 today to arrange your free initial consultation. 
­­­Attorney Richard S. Humphrey



Bar Admissions:
Rhode Island, 1983
Massachusetts, 1990
Maine, 1993
US District Court, District of Rhode Island, 1984
US District Court, District of Massachusetts, 1991
US District Court, District of Maine, 1993
US Supreme Court, 1987
Professional Memberships and Achievements: 
Rhode Island Bar Association
Rhode Island Bar Foundation-Fellow
Rhode Island Super Lawyer 2008- Present
---
­­­Attorney Christina Dzierzek



Bar Admissions:
U.S. Supreme Court, 2018
U.S. District Court, District of Rhode Island, 2011
Rhode Island, 2010
Massachusetts, 2010
Education: 
Roger Williams University School of Law, J.D., 2010
Salve Regina University, B.A., 2006
Professional Memberships and Achievements: 
Rhode Island Bar Association
Massachusetts Bar Association
American Bar Association
"I just wanted to thank you for your assistance throughout this process. With so much at stake, it was refreshing to work with, not only an excellent lawyer like Mr. Humphrey, but a team of tactful, respectable, and endearing professionals at your law office. I am forever grateful for not only your efforts to achieve a favorable outcome in my case, but also to ensure that there would be limited ramifications that would affect my legal career as a future practicing attorney. I learned so much about what it means to an excellent practitioner for your client from Mr. Humphrey and your team of attorneys, these skills will be with me throughout my career and lifetime, and I thank your law office for that."
---
"Firstly, thank you for your help but also your reassurance. I must say as an expert in my field, I so enjoy see others ply their craft so well. You really kicked some butt efficiently. I admire that greatly. Again, your help was invaluable and your staff, well like you, they were all compassionate, patient, and helpful. You surround yourself with like-minded, earnest people. A great thing to see and to aspire to. You and yours are good souls. I am deeply grateful."
---
"I can't begin to thank you all for everything you've done to help me out with my case. I would have been lost and helpless had you not stepped in and offered your generous support. I could just imagine the outcome had I handled myself. Your generosity and good deed of service will always be appreciated."
---
"I just wanted to thank you for your services and guidance throughout this whole process. I know you and your staff worked hard to get the best results for me and I am pleased with how everything came out. You treated us kindly and respectfully throughout and that made a big difference as far as how I felt every time we had to appear in court. I also want to thank you for your generosity and flexibility regarding payment. I hope to never need your services in this capacity again, but should someone I know find themselves in a similar situation I would recommend you. Thanks again."
---
"I can't say enough good things about Richard and his staff. He and his staff are fast to reply to any questions or needs you may have. He and his team are truly the best around."