« Back to Results
Lynch & Pine Attorneys at Law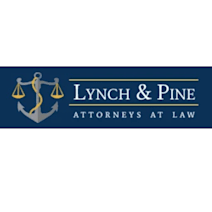 Superior Defense Representation Against State and Federal Charges
With two former Rhode Island attorneys general and every lawyer in the firm coming from a prosecutorial background, we provide unique insight into the preparation of a sound defense.
When you are facing charges for any criminal offense, your very future is at stake. Having a qualified legal team behind you will go a long way toward ensuring that your rights are protected and your freedom is preserved. At the law firm of Lynch & Pine, we provide outstanding defense representation in a broad range of state and federal matters.
Whether you have been charged with a serious criminal offense, are working through a difficult personal injury matter or need help with a medical malpractice case, you can feel confident in our firm's ability to protect your interests. We are respected litigators who prepare every case as if it were going to trial. We diligently pursue every available option in an effort to secure the best available outcome on your behalf.
Contact us today if you need legal assistance with any of the following:
Criminal Defense
Federal Crimes
Personal Injury
Medical Malpractice
Business Law And Litigation
Call Lynch & Pine today at 401-753-0822 to arrange your free initial consultation.
Attorney Patrick C. Lynch
Bar Admissions:
Rhode Island, 1992
U.S. District Court, 1992
U.S. Supreme Court, 2005
Education:
Suffolk University Law School, Boston, Massachusetts
Queens University School of Law, Belfast
Brown University
Professional Memberships and Achievements:
President's Award, New England Association of Drug Court Professionals
Rhode Island Bar Association
Rhode Island Association of Criminal Defense Lawyers
---
Attorney Jeffrey B. Pine
Bar Admissions:
Rhode Island, 1979
Massachusetts, 1979
U.S. Federal Courts, 1979
U.S. Supreme Court, 1994
Education:
George Washington University National Law Center, Washington, District of Columbia

J.D., Doctor of Jurisprudence - 00/1979

Haverford College, Haverford, Pennsylvania

B.A., Bachelor of Arts - 1976
Professional Memberships and Achievements:
American Bar Association, 00/1979
Rhode Island Bar Association, 00/1979
Association of Trial Lawyers of America, 00/1979
---
­­­Attorney Pamela E. Chin



Bar Admissions:
Maryland, 1996
Rhode Island, 1997
U.S. District Court District of Rhode Island, 1998
Education: 
American University, Washington College of Law, Washington, District of Columbia
Mount Holyoke College

A.B.
Honors: with honors
Major: Psychology
Professional Memberships and Achievements: 
Rhode Island Commission on Prejudice and Bias, 2006 to 2011
The Roger Williams American Inns of Court, Associate, 2001 to 2003
Women and Minorities in the Courts Committee
Rhode Island Bar Association
Rhode Island Association of Criminal Defense Lawyers
Women's Bar Association
---
­­­Attorney Matthew S. Dawson



Bar Admissions:
Rhode Island, 1995
U.S. District Court District of Rhode Island, 1996
U.S. Court of Appeals 1st Circuit, 2018
Education: 
New England Law, Boston, Massachusetts
University of Rhode Island - 1990
Professional Memberships and Achievements: 
Rhode Island Bar Association
Rhode Island Association for Justice
Rhode Island Association of Criminal Defense Attorneys
Rhode Island Bar Association Criminal Bench Bar Committee
National Association of Criminal Defense Attorneys
---
­­­Attorney Maria F. Deaton



Bar Admissions:
Arizona, 1997
Massachusetts, 2000
Rhode Island, 2005
U.S. District Court, 2010
Education: 
New England Law, Boston, Massachusetts
Providence College
Professional Memberships and Achievements: 
Rhode Island Bar Association
Rhode Island Association of Criminal Defense Lawyers
Women's Bar Association
Languages Spoken: 
---
­­­Attorney Christopher S. Gontarz



Bar Admissions:
Rhode Island, 1984
U.S. Court of Appeals 1st Circuit
U.S. Supreme Court
Massachusetts
U.S. District Court District of Massachusetts
U.S. District Court District of Rhode Island
U.S. Court of Appeals 2nd Circuit
U.S. Court of Appeals for Veterans Claims
Education: 
New England Law, Boston, Massachusetts
Salve Regina University

B.S., A.S., Criminal Justice - 1972
Honors: cum laude

The American University

M.S., Administration of Justice - 1975
Professional Memberships and Achievements: 
Lawyers of Distinction
Joseph T. Houlihan Lifetime Mentor Award, Rhode Island Bar Association
Super Lawyers, 2011-2016
Lawyer of the Year - Criminal Law, Corporate Live Wire
Lawyers of the Year, Rhode Island Lawyers Weekly
Law Enforcement Award, Department of Rhode Island V.F.W.
President's Medallion Club, Gold Award, Roger Williams University
Dorothy Lohmann Community Service Award, Rhode Island Bar Association
Ethics Award, Finance Lawyer Monthly
---
­­­Attorney Ferenc Karoly



Bar Admissions:
Rhode Island, 2014
Massachusetts, 2014
Education: 
Suffolk University Law School, Boston, Massachusetts

J.D. - 2014
Honors: summa cum laude
---
­­­Attorney Marshall M. Raucci



Bar Admissions:
Rhode Island, 2007
Connecticut, 2008
Massachusetts, 2014
U.S. District Court District of Rhode Island
Education: 
Quinnipiac University School of Law, Bridgeport, Connecticut
Providence College

B.A. - 2004
Major: Political Science