Stanton D. Levenson, P.A. Law Offices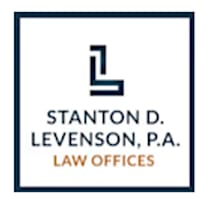 You Deserve The Best Defense Possible In A High-Stakes Criminal Case
At Stanton D. Levenson, P.A. Law Offices, I provide tenacious, personalized and results-oriented legal representation to clients charged with serious criminal offenses throughout Pittsburgh, western Pennsylvania and the entire nation. Whether you're facing state or federal prosecution for white collar fraud, embezzlement or a complex corporate crime — or confronting a serious sex, drug or violent criminal offense — I have decades of legal experience and know how to vigorously fight for your rights. From the initial investigation through post-conviction proceedings, I will represent your best interests with serious, effective defense strategies and aggressive, innovative techniques.
No aspect of your case is so unimportant that I'd delegate it to another. As your attorney, I will be personally involved in every aspect of your case and take the time to get to know you and your situation. At Stanton D. Levenson, P.A. Law Offices, in Pittsburgh, I firmly believe that the better I know you, the more effectively I can represent your best interests in court. I will leverage my experience to get you the best results possible. I will advise you of potential collateral consequences and think outside the box, when necessary, to help you get out of your current situation and into a better future.
I recognize how upsetting and troubling your current predicament is for you and your family. I understand your need for a way out — and will be available during what will probably be the most traumatic event you ever endure.
Contact me today if you need legal assistance with any of the following:
White Collar Crimes
Drug Crimes
Violent Crimes
Sex Crimes
Call 412-889-7270 today to arrange your initial consultation.
Attorney Stanton Levenson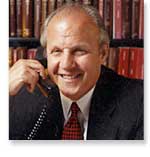 Bar Admissions:
Superior Court of Pennsylvania
U.S. District Court Western District of Pennsylvania
U.S. Court of Appeals 3rd Circuit
U.S. Court of Appeals 4th Circuit
U.S. Court of Appeals 10th Circuit
U.S. Supreme Court
Supreme Court of Pennsylvania
Pennsylvania Courts of Common Pleas
Education:
University of Pittsburgh School of Law, Pittsburgh, Pennsylvania
University of Pittsburgh, Pittsburgh, Pennsylvania
Professional Memberships and Achievements:
American Board of Criminal Lawyers, Board Member, 1998
Pennsylvania Association of Criminal Defense Lawyers, Vice President, 1988 to 1990
Pennsylvania Association of Criminal Defense Lawyers, CLE Chairman, 1988 to 1990
Pennsylvania Association of Criminal Defense Lawyers, President, 1990 to 1992
American Bar Association, Section of Criminal Justice, Member, Committee on Defense Services and Effective Representation, 1975 to 1976
American Bar Association, Criminal Justice Section, Member, Defense Function Committee, 1976 to 1977
American Bar Association, Defense Function Committee of the Criminal Justice Section, Member, Subcommittees on Public Education
American Bar Association, Defense Function Committee of the Criminal Justice Section, Member, Subcommittees on Competence of Counsel
American Bar Association, Ethical Considerations in Prosecutions and Defense of Criminal Cases Committee, Member, 1979 to 1980
American Bar Association, Ethical Considerations in Prosecutions and Defense of Criminal Cases Committee, Member, 1980 to 1981
American Bar Association, Ethical Considerations in Prosecutions and Defense of Criminal Cases Committee, Subcommittee Chair
American Bar Association, Member, Grand Jury Committee, 1981 to 1982
Allegheny County Bar Association, Director, Association of Trial Lawyers in Criminal Court, 1989 to 1995
Allegheny County Bar Association, Member, Judiciary Committee, 1994 to 1996
Allegheny County Bar Association, Chairman, Judiciary Committee, 1996 to 1996
Allegheny County Bar Association, Treasurer, Judicial Merit Selection Committee, 1997 to 1997
Allegheny County Bar Association, Member, Special Fee Determination Committee, 1986
Allegheny County Bar Association, Federal Court Section, Member, 1992
Allegheny County Bar Association, Former Member, Lawyer Referral Committee
National Association of Criminal Defense Lawyers
Jewish Community Center, Board Member, 1984 to 1991
Juvenile Diabetes Foundation, Board Member, 1989 to 1996
Riverview School, Member, Board of Trustees, 1991
United Jewish Federation, Attorneys Division, Member, 1992
American Board of Criminal Lawyers, Fellow
Since 1997, the "Lead Counsel Verified" status has been granted to attorneys who possess:

The Right Professional Experience
A Spotless Record
The following attorneys at this firm are Lead Counsel Verified: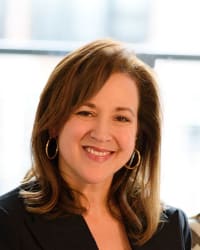 Amy B Levenson Jones
This attorney is Lead Counsel Verified in the following practice areas:
| Practice Area | Year |
| --- | --- |
| Criminal Defense | Since 2022 |
| Practice Area | Year |
| --- | --- |
| Criminal Defense | Since 2022 |
Stanton D. Levenson
This attorney is Lead Counsel Verified in the following practice areas:
| Practice Area | Year |
| --- | --- |
| Criminal Defense | Since 2021 |
| Federal Criminal Law | Since 2021 |
| Criminal Defense | Since 2021 |
| Practice Area | Year |
| --- | --- |
| Criminal Defense | Since 2021 |
| Federal Criminal Law | Since 2021 |
| Criminal Defense | Since 2021 |
For Attorneys:
Download Lead Counsel Badge